Recently, the UK Government made it mandatory for builders and contractors to implement BIM in all residential projects. The regulatory move came as a retaliation to Hackitt Review about building safety in the UK after the Grenfell Tower Fire.
While many industry players have applauded the move, an air of confusion has engulfed the real estate circles, particularly within the contractor and architectural design community. Making BIM mandatory for high-rise residential buildings was the government's way of saying that it is serious about public health and safety.
Moreover, the move showcases how BIM is useful for making projects safer as it provides end-to-end visibility for all stakeholders. In this blog, let's review everything you need to know about this new mandate and how it will impact the industry at large.
Scope & applicability of the regulation
The Grenfell Tower Fire led to the loss of 72 lives and made UK serious about residential building safety norms. Questions were raised about the failure of authorities to provide a safe living place to its citizens. An independent review was conducted by Dame Judith Hackitt which raised serious concerns about building safety. It came to light that the safety system was not fit for the purpose. This prompted the government to set new safety norms for residential buildings.
The regulation covers high-rise residential buildings with a height of 18 meters and more. Moreover, the regulation clearly laid out the responsibilities of all the duty holders related to building safety during design, construction, and occupation.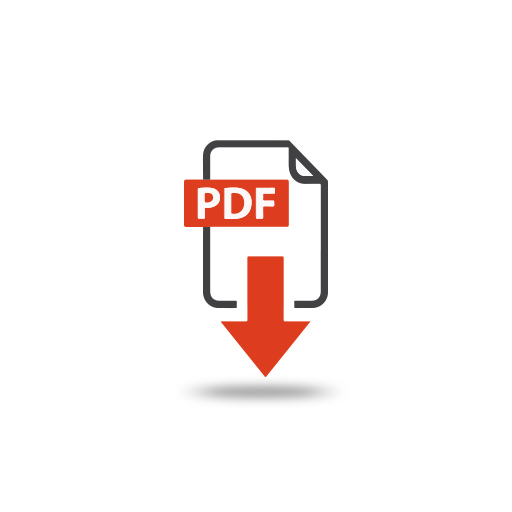 BIM Mandatory in UK: Implications for Builders & Designers
Don't have the time to read the whole blog, no worries you can download it and read it at your convenient time.
DOWNLOAD YOUR PDF
What is BIM & Why is it necessary for safety reforms?
Building Information Modeling (BIM) is an advanced 3D modeling process for architecture, engineering, and construction (AEC) industry professionals. Using the BIM process, professionals can plan, design, construct and manage the entire building lifecycle using a single model. To know more about BIM and its benefits, read our detailed blog, 5 game-changing benefits of BIM.
A while back, the UK government made it mandatory for builders and contractors to use Level 2 BIM for public sector projects. This BIM mandate in the UK resulted in improved safety and growth of the construction industry.
Coming to the implication of the BIM mandate, you must be thinking of how BIM will promote safety measures and why it was recommended. According to the recommendations by the independent review, it was concluded that more accountability had to be ascertained when it comes to safety across the entire lifecycle of a building.
The review recommended that all the duty holders- architectural designers, construction contractors, and building managers must be made accountable and their responsibilities at every stage of a building's life must be fixed. Further, the recommendations also included suggestions to:
Create an effective accountability framework for the industry stakeholders
Introduce clear guidelines regarding construction production
Bring residents to the center of building safety procedures by empowering them to redress issues.
Promoting a cultural shift in the industry from design to construction and management.
With the help of BIM, all this can be effectively achieved as BIM-based models promote streamlined coordination between different stakeholders. At the same time, responsibilities regarding all levels of development can be clearly outlined with the help of BIM models, which is not possible in the case of 2D sketches.
BIM technology can enable stakeholders to standardize every project milestone by documenting everything in a single model. Not only does this improve pre-construction project quality but also helps in assigning post-construction responsibilities right from the beginning.
What does this mean for contractors, developers & designers?
According to the new regulations, the roles of all the duty holders involved in the design and construction of a high-rise residential building should be in sync with their roles identified in Construction (Design & Management) Regulations 2015 (CDM). This framework defines an accountability framework related to the health, safety, and welfare conditions in a construction project. In this framework the following duty holders are identified:
Client
Principal Designer
Principal Contractor
Architectural Designer
Contractor
According to the regulations, these duty holders are required by law to perform the following activities:
Cooperating with the building safety regulators for sharing information
Complying with applicable building regulations with specific accountability for stakeholders as follows:

Clients are required to ensure that the construction work is in accordance with existing building regulations and is reasonably practicable.
Principal designers are required to ensure that the designer accounts for building regulations during the creation or modification of building design.
Principal contractors are required to ensure that they comply with specific regulatory requirements applicable to them. At the same time, they are required to ensure that the workers employed on the project are skilled, knowledgeable, and experts in their domain. They should only be made to work on things they are competent to do.
Further, there are many other duties and responsibilities which are outlined in Annex C and specific sections of the guidelines.
The role of a duty holder can be fulfilled by individuals i.e. natural persons or humans or a distinguishable legal entity. Though, in the case of a legal entity, a single person should be responsible and accountable for regulatory compliance related to building security.
How can we help?
At United-BIM, we have been strong proponents of BIM technology and recommend BIM as the way forward for all kinds of projects. The BIM mandate in the UK has opened new avenues for AEC professionals to streamline their workflows.
We are committed to assisting companies, contractors, architects, and other stakeholders in fulfilling mandatory obligations when it comes to high-rise residential buildings. We can handle existing projects as well as new projects with ease and efficiency and can help in:
Looking for the best way to comply with the new BIM mandate? It's better to have BIM experts on board. With experience in successfully delivering numerous BIM projects, United-BIM is the expert you need for BIM implementation & compliance. Get in touch with our experts now. Contact Us
Architectural BIM Services