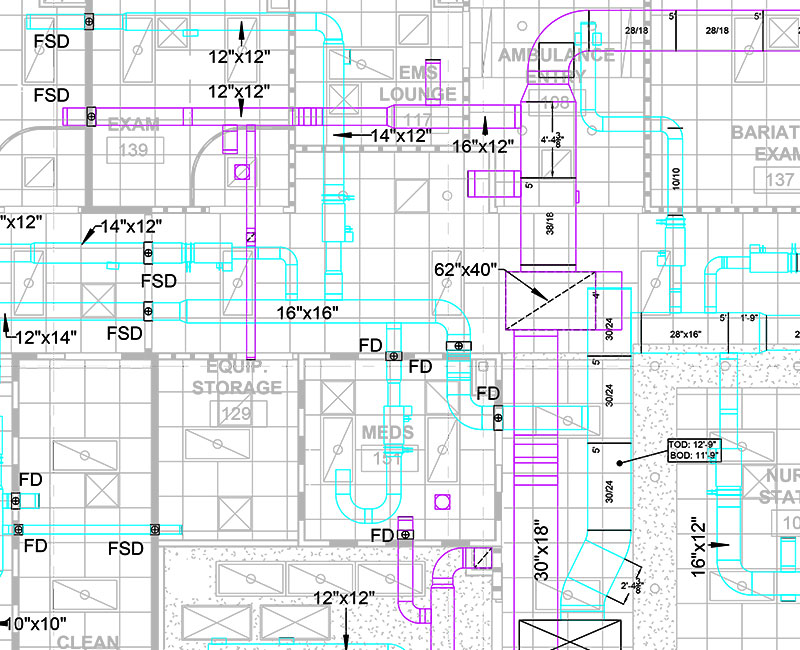 Shop Drawings Services
Our shop drawings services provide accurate detailing from Construction Documents (CD) in accordance with the project standards. We use Revit for generating detailed shop drawings to facilitate on-site installation and workshop fabrication.
DOWNLOAD BROCHURE
Our Shop Drawing Modeling Services
Structural Shop Drawings
Structural Steel Components | Trusses | Pre-cast Concrete | Rebar | Millwork
Mechanical/HVAC Shop Drawings
HVAC Duct | Cooling Tower | Heating Systems
Electrical Shop Drawings
Elevators | Lighting | Cable Trays | Panels | Switchboards | Transformers
Plumbing Shop Drawings
Piping System | Drainage | Garbage Disposal | Waste Carrier
Fire Protection | Sprinkler Shop Drawings
Fire Sprinkler Pump | Sprinkler Tanks Fire Shutter | Piping System | Smoke Curtain
List of details that are included in Shop Drawings
Project Number
Title of the Project
Date of all revisions
Original Issue Date
Name of contractor, subcontractor, manufacturer, vendor and detailer, wherever applicable
Order of sequence for each drawing
List of all the materials and products with dimensions
Relation of the building components with adjacent materials and structures
Applicable building standards
Benefits of Shop Drawings Modeling Services
Shop drawings are fabrication drawings with detailed plans that translate the design intent. It provides fabricators with the information necessary to manufacture, fabricate, assemble and install all the components of a structure. It includes all the necessary details of the materials and dimensions that are required for assembly, installation, fabrication, and erection.
It facilitates clear communication between the architect or designer, and the fabricator.
It ensures seamless fabrication process by providing complete details of dimensions and materials.
It provides details about all the necessary safety, quality and business standards.
It reduces fabrication rework
We Provide Shop Drawings Services Across USA & Canada