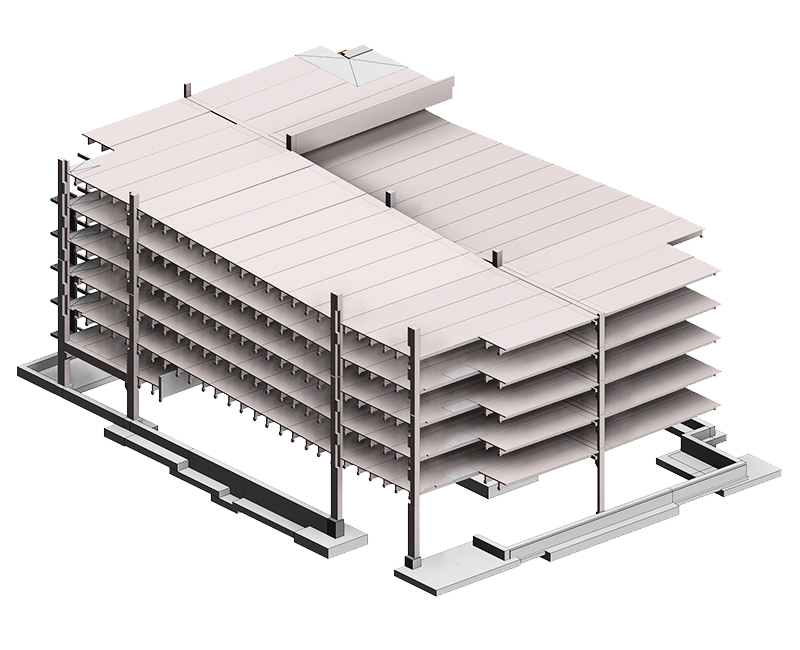 Structural Precast Detailing Services
Our BIM-centric Structural precast element modeling and detailing are available with full IFC integration that improves productivity and precisions for engineers, detailers and fabricators working on building projects.
Our Structural Precast Detailing Services Include:
General Arrangement Drawings
Precast Concrete Shop Drawings
Precast As-built Drawings
Bar Bending Drawings and Schedules
Our Practices While Developing Structural Precast Modeling
Benefits of Structural Precast Modeling Services
Model-based detailing– Using the Revit BIM models help in improving overall quality as it is relied on the software algorithm to add steel reinforcement.
Fabrication ready model and drawings– The precast elements model includes all the installation, assembling and fabrication details which is developed as individual parametric Revit Families. This ensures consistency, quality and documentation which can be directly handed over to the supplier.
Accelerates Project Schedules– Every drawing sheet, 2D or in 3D view is a presentation of the model, and they are parametric in nature. This enables the automatic sync of the model with the drawings and views which eliminates the need to spend time on manual updating or QC activity.
Controls Cost– Precast detailing in a 3D environment helps in minimizing the project costs by enabling the teams to draw their own experience to more effectively calculate the structural requirement of the project and calculate the cost.
Reduces Field Errors– BIM based Precast model is in a more accessible format for different teams like contractor and Precaster.
Overview of What We Do
Precast fabrication level model and shop drawings from these models
Navisworks coordination of structural precast elements
Custom precast modeling and detailing (Virtual mock-ups)
Precast concrete lift drawings
4D BIM – Construction sequence modeling/animations
5D BIM – Model based estimation
We Provide Precast Modeling Services Across USA & Canada