We provide BIM Object Creation Services across the USA and deliver accurate and parametric BIM objects in minimal file size, with a Level of Detail (LOD) 100 to 500, and a higher degree of visual fidelity with the required file format (.RVT, .RTE & .IFC)
Our Custom Revit Family Creation Services
Our experience of custom Revit Family Creation Services in developing, and maintaining over 100,000 custom parametric and non-parametric BIM objects for all types of architectural, structural, MEP (mechanical, electrical, plumbing), and construction elements/components for clients across various sectors.
Architectural Components
Furniture Products
Structural Elements
MEP Equipment Revit Family
Mechanical Equipment
HVAC Equipment
Electrical Equipment
Plumbing Components
Building Product Manufacturers
Construction Product Manufacturers
DOWNLOAD BROCHURE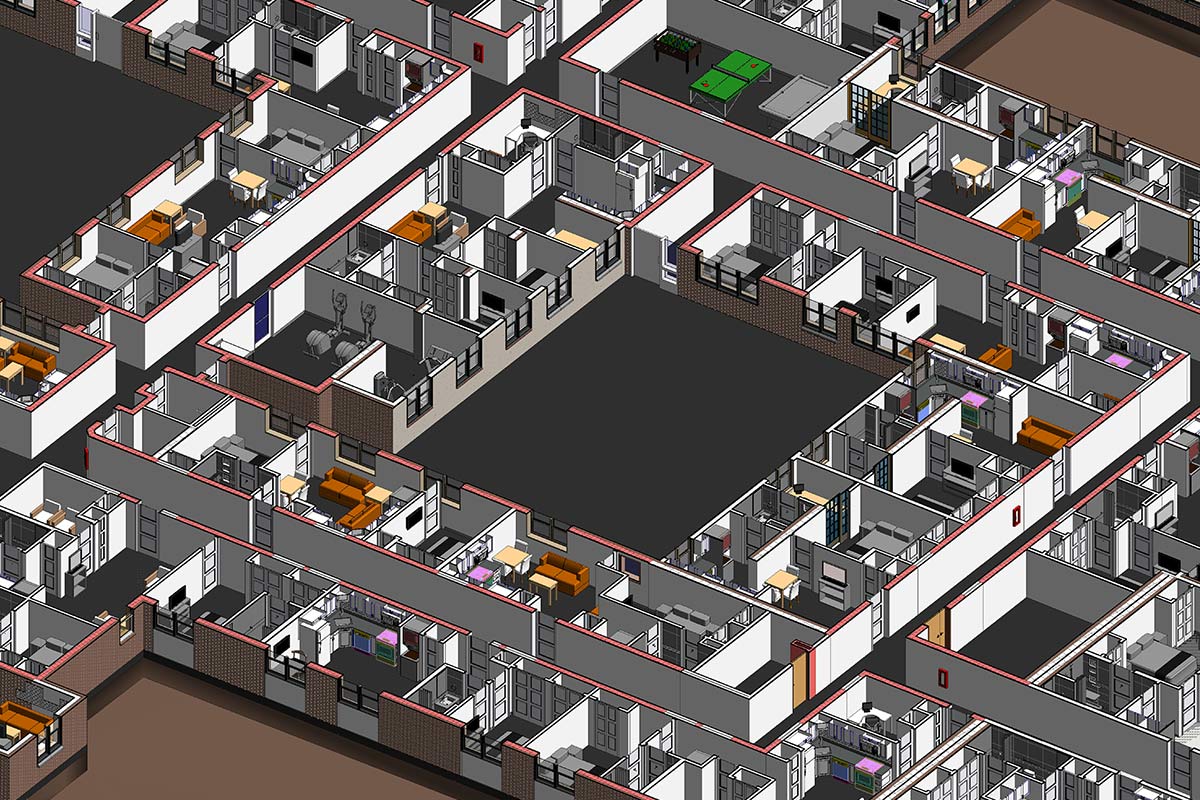 Our BIM Object Creation Services include
Architectural BIM Object Creation
Furniture | Foundation | Door | Window | Casework | Railing | Entourage | Ceiling | Stairs
HVAC BIM Object Creation
Fan Coil Unit | Air Handling Unit | Diffusers, Registers, Grilles | Fire Damper | Fitting & Valve
Plumbing BIM Object Creation
Pump | Valve | Fittings | Pipes & fixtures | Fixtures (Urinals, Wash Basins, Water Closet) | Devices- (Measuring devices, Gauges)
Office | Living Room | Outdoor & Patio | Bathroom | Entertainment | Bedroom | Kitchen & Dining | Game Room
Mechanical BIM Object Creation
HVAC Duct | HVAC Pipe (Valve, Strainer, Hanger) | Duct Hanger | Air Terminal
Roofing | Flooring | Elevator | Doors | Paint | Finishes | Stone | Masonry | Siding | Walls | Windows | Stairs | Railings |Insulation |  Landscape | Plastic | Metal | Glass | Wood & Timber | Concrete
Structural BIM Object Creation
Column | Steel Section | Connections – Mounting parts, Base plates, Gusset plates | Beam Section | Stiffener | Truss
Electrical BIM Object Creation
Switch & Socket | Distribution Board | Transformer | Fire Alarm Devices | Lighting Fixtures
CCTV | Valve | Communication, Data & Network | Computer & Servers | HVAC | Water Supply Products | Fire Detection & Alarm Systems | Fitness Equipment | Food Service | Audio Visual Systems | Integrated Panel Systems
Process for Our BIM Object Creation Services
Create a new family file by selecting a .RFA (Revit family) file and a suitable family template.
Create Reference planes and Reference lines such as "Strong" or "Weak/No"
Set associated parameters, dimensions, & constraints to specify a parametric relationship
Select a reference plane, start generating geometry using the tools: Extrusion, Blend, Revolve, Sweep. Swept Blend and equivalent Void fo.rms
Lastly, flex the family to check if the parameters are working right and ensure it reacts the expected way.
Case Study of Revit Family Development Services for Lighting Fixtures
Design Practice We Follow for Custom Revit Family Creation Services
Lean family template – develop custom "lean" Revit family templates to reduce the overall file size
Product variations – create a family type catalog (.txt) if the product has more than 5 variations otherwise build the Family Types directly into the Revit Family
File size – create lightweight families from scratch
LOD – include 3 levels of detail: Coarse (LOD 100-200), Medium (LOD 300) & Fine (LOD 400-500) in family components
Test –

Visibility test – test a family within a Revit Workset – configured project to verify visibility, project performance and coordination
Dimensional test – make sure every Revit family is dimensionally "flexed"

Standards – embed industry-standard metadata

MasterFormat Title & Number, OmniClass Title & Number
Assembly Code/Uniformat Classification Code
LEED Credit / Recycled Content Parameters
ADA / Barrier Free Certifications, ANSI, UL. etc
Through our best-known practices we address the 3 biggest concerns associated with Revit Family:
Stability – Visually "falls apart" when switching between the Family Types.
Dimensional accuracy – Incorrect dimensions such as length, width, height
File size – Heavy file size impacts project performance and file exchange
Our Revit BIM Object Creation Services Focus on
Deliver the family with no warnings or exceptions
Include standard types or type catalogs
Organize data – types, instance shared parameters, materials, URL, etc.
Aim to deliver family with a file size of less than 1MB for ease of portability and website upload/download
Include the client's requested Level of Detail (100 to 500) in the family
Label the essential reference lines as "Strong Reference" while the rest as "Weak/No Reference"
Deliver clean family file – purge anything unnecessary
Build and test family in a required version, i.e. Revit 2023/2022/2021/2020, etc.
DOWNLOAD BROCHURE
Case Study of Revit Family Development for Furniture, Fixtures & Equipment
Why Consider BIM Object Creation Services?
The biggest advantage of custom BIM Object is that any family change is updated and permeated throughout the project file where this particular Revit family is being used. As a result, the biggest benefit is 'Speed with Accuracy' (along with the reduced cost of failure) for the project that can be achieved with Custom Revit Family.
It provides detailed information about a product or a component about its physical characteristics such as its geometry and visual graphical representation.
Our Revit Family Creation services, provide BIM Object with the required detail, i.e. LOD 100 to LOD 500. For facility management, LOD500 is required which will have details such as manufacturer name, model name, serial number, purchase date, warranty, technical datasheet, product URL, etc. through the "Identity Data".
We can provide the Revit Family in the following file format:
.RVT (for Revit family)
.RTE (for a standardized template)
.IFC (for a compressed pdf version of the file)
Benefits of Revit Family Creation Services
Revit Family Creation Services is the same as writing DNA code for an element. The biggest advantage of a Custom Revit Family is that any change to a family is updated and permeated throughout the project file where this particular family is being used. As a result, the biggest benefit is 'Speed with Accuracy' (along with the reduced cost of failure).
Quality: It helps to create more accurate models and reduces inconsistency
Speed: A change made to a particular object propagates through-out the project.
Detailed Report: The categorized design elements helps with simplifying the construction process.
LOD: Revit can create an object with LOD 100 to LOD 500 level of detailing
Compliance: Revit family creation ensures BIM models comply with industry standards.
Re-usability: Loadable families are reusable across ongoing projects and in the future.
We Provide Revit Family Creation Services Across USA & Canada