Our BIM content creation services are focused on architects, designers, MEP Engineers, Contractors, manufacturers, and fabricators & more. We deliver accurate parametric BIM families in minimal file size with level of detail (LOD 100 to LOD 500) and with the required file format (.RVT, .RTE & .IFC).
We make sure that all the necessary information is been added to the Revit BIM content like submittals, manufacture details, and product code.
Our BIM Content Creation in Revit is for:
Architectural components
Furniture product
Structural element
MEP content
Mechanical & HVAC equipment
Electrical components
Plumbing & piping equipment
Building Components
Construction elements
DOWNLOAD BROCHURE
Clients for Our BIM Content Creation Services
BIM Content for Architects
BIM content for architectural components includes Furniture | Foundation | Door | Window | Casework | Railing | Entourage | Ceiling | Stairs
BIM Content for Mechanical Engineers
BIM content for mechanical equipment such as HVAC | Pipe (Valve, Strainer, Hanger) | Duct Hanger | Air Terminal | Fan Coil Unit | Air Handling Unit | Diffusers, Registers, Grilles | Fire Damper | Fitting & Valve
Accurate BIM content for building and construction products include Roofing | Flooring | Elevator | Doors | Paint | Finishes | Stone | Masonry | Siding | Walls | Windows | Stairs | Railings |Insulation |  Landscape | Plastic | Metal | Glass | Wood & Timber | Concrete
BIM content for different types of furniture components includes in Office | Living Room | Outdoor & Patio | Bathroom | Entertainment | Bedroom | Kitchen & Dining | Game Room
BIM Content for Electrical Engineers
A parametric BIM content for the electrical components in Revit includes Switch & Socket | Distribution Board | Transformer | Fire Alarm Devices | Lighting Fixtures
Custom BIM content for equipment & products including CCTV | Valve | Communication, Data & Network | Computer & Servers | HVAC | Water Supply Products | Fire Detection & Alarm Systems | Fitness Equipment | Food Service | Audio Visual Systems | Integrated Panel Systems
BIM Content for Structure Engineers
BIM content for structural equipment such as Column | Steel Section | Connections – Mounting parts, Base plates, Gusset plates | Beam Section | Stiffener | Truss
BIM Content for Plumbing Engineers
Custom BIM content for plumbing equipment includes Pump | Valve | Fittings | Pipes & fixtures | Fixtures (Urinals, Wash Basins, Water Closet) | Devices- (Measuring devices, Gauges)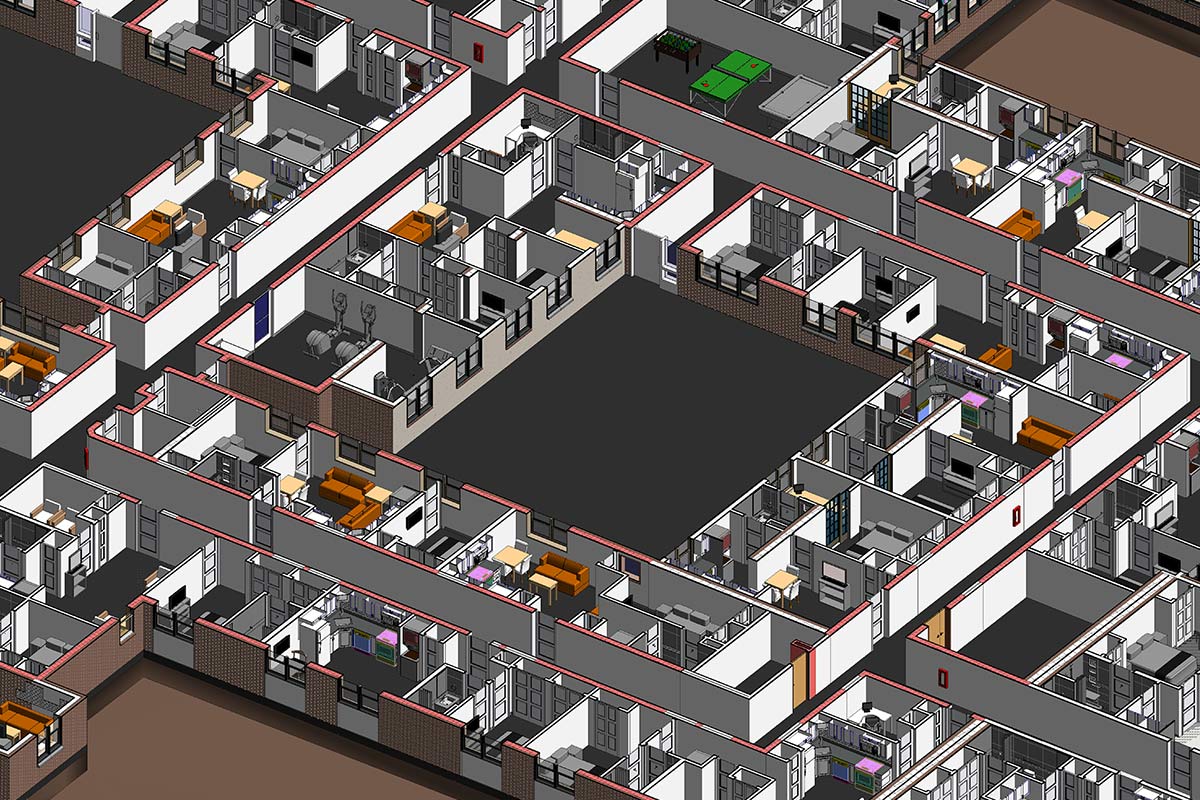 Why Choose our BIM Content Creation Services
Deliver the family with no warnings or exceptions
Include standard types or type catalogs
Organize data - types, instance shared parameters, materials, URL, etc.
Aim to deliver family with a file size less than 1MB for ease of portability and website upload/download
Include client requested Level of Detail (100 to 500) in the family
Label the most important reference lines as "Strong Reference" while the rest as "Weak/No Reference"
Deliver clean family file - purge anything unnecessary
Build and test family in a version that is required i.e. Revit 2020/2019/2018 etc.
DOWNLOAD BROCHURE
Download Infographics: Revit Family 101, 201 & Checklist
We Provide BIM Content Creation Services Across USA & Canada