Multi-Dimensional BIM Modeling, 3D | 4D | 5D | 6D
For AEC, Through BIM, UNITED-ly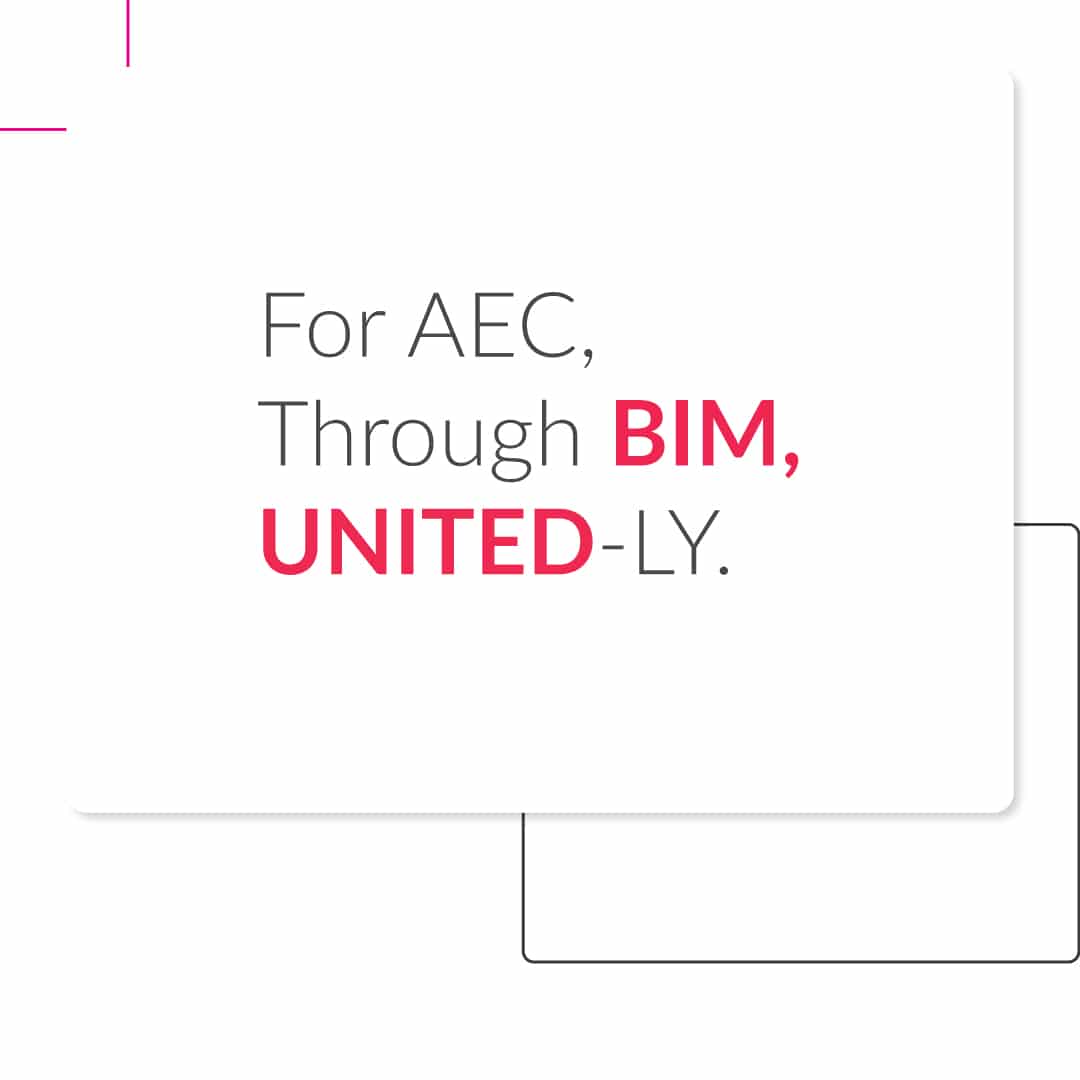 We are singularly focused on delivering value to our customers. We are detail-oriented and take a consultative approach when we work with customers.
Our Revit BIM modeling services and Rendering Services which deliver many benefits to Architects, Construction Contractors & Managers, Structural & MEP Engineers, Product Manufacturers, Fabricators.
01
Vision
To assist AEC professionals with BIM adoption, by providing comprehensive & tailored BIM services and making our client's designs become a reality. We aim to create a positive and significant impact in the community by supporting environmental sustainability.
02
Mission
To deliver high-quality, cost effective projects at an unmatched speed & be preeminent in the AEC industry for data driven, structured and automated processes. While keeping our clients as our first priority, we aim at doing the right thing, in every project, every single time.
Four Pillars of Our Ideology
02
Policy
Consultative Approach
Open Communication
Standard Guidelines
Agreement & Contracts
03
People
Collaboration and communication
Knowledge and experience
Roles and responsibilities
Trust and commitment
04
Technology
Certified hardware and software
Inter-tool Collaboration
Latest Version adoption
Data security
Providing Comprehensive Revit BIM Modeling Services with Expertise & Experience
01
Experience
We are proud to have successfully delivered our BIM services to 300+ projects in different sectors, i.e. hospitality, retail, commercial, residential, industrial, healthcare etc.
02
Expertise
Our team has rich exposure to 2D & 3D software tools such as Revit Architecture/Structure/MEP, Dynamo Studio, Tekla Recap Pro, Bluebeam, Insight 360, Advance Steel, 3D Studio Max, CADMEP, Infraworks,  V-Ray, and Photoshop etc
Our Experience
Our team has exposure to wide genre of projects including multiple sectors and different scales. Through our past record we are confident and capable of anticipating and tackling possible mistakes.
We offer customized Building Information Modeling (BIM) and Rendering services, helping clients to get more efficiency with accuracy and on-time delivery by becoming their extended team. We provide coordinated services between Architectural, Structural, MEP, and FM services.
We have our expertise in executing BIM projects for architectural design firms, Structural & MEPFS firms, retailers, home-builders, building services contractors, construction contractors, facility managers, planning consultants, manufacturing and engineering firms.
Explore Services
Our Expertise
Our Architectural and MEP teams have expertise with 2D & 3D CAD software tools such as Revit Architecture/Structure/MEP, Insight 360, Tekla, Navisworks, Bluebeam, 3D Studio Max, V-Ray, and Photoshop etc.
Revit, Recap Pro, Insight 360
BIM 360 Team, Amazon Chime, Dropbox
45
BIM Architectural Projects
40
BIM Structural Projects