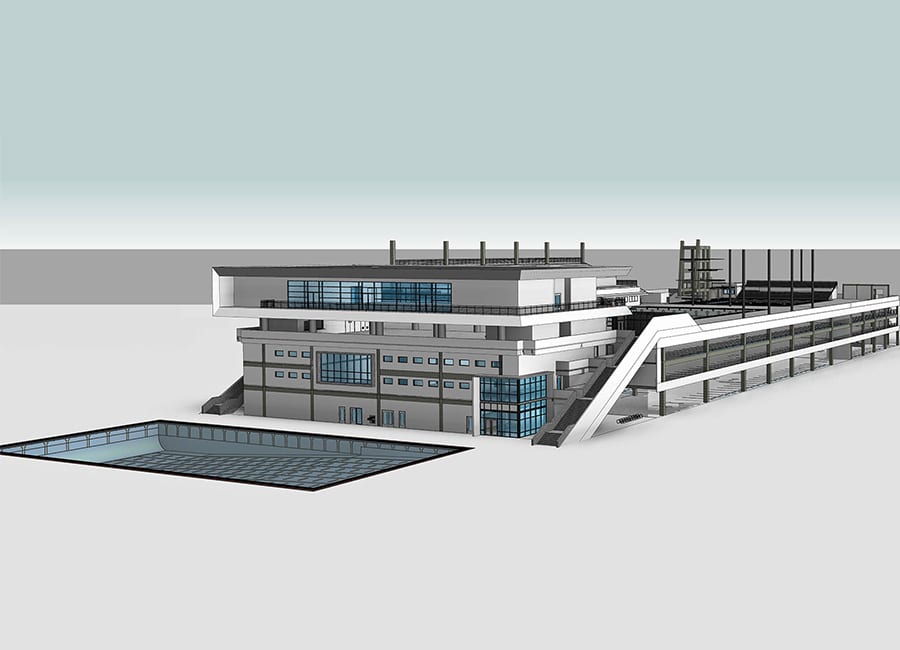 Varied delivery models for varied requirements
We provide a GLOCAL delivery model that extends flexibility to different project scopes.
Different projects demand different dynamics of project delivery. We try to encompass possible requirements and the necessity of executing both, simple and complex construction projects through our Glocal (Global+Local) delivery models.
Our BIM Services
Job-site Availability
Our BIM experts from the team are deployed at the client's or on a construction site.
Virtual Team
Expert and experienced BIM professional work from multiple geo-locations.
360-Support
Extending team efficiency with multi-location experts working on the project.
01.
Offshore
Model
The entire project modeling and coordination is done at our India office in Ahmedabad. Projects with well-defined scopes and expectations that have a very low probability of changes in parameters are best suited for this model. At the time of project initiation, scope evaluation takes place and parameters and requirements related to the entire project are finalized and converted into a formal services proposal. The entire communication is facilitated by E-mails, WebEx, DropBox, phone, etc.
The offshore delivery model is best suited for cost-effective solutions for projects with well-defined and static scope. The communication and collaboration between the design and modeling team become a focal point for project success.
02.
Onsite
Model
Some projects are dynamic in scope with multiple variables and parameters. It is ideal to opt for an Onsite delivery model when on the site presence is essential and requested for the success of the project. In the course of an onsite assignment, United-BIM professional reports to the Project manager or, the Client's BIM Coordinator.
From a pool of well-qualified professionals with experience of varied AEC projects, we deploy the right team member according to the project requirements. The assignment can involve duties like, project assessment, modeling, coordination meetings, collaborating and working with the in-house design and on-site construction management team.
03.
Glocal
Model
The hybrid delivery model merges the positives of both the offshore and onsite delivery models and tries to optimize the best output for the client. With this Glocal methodology, the team is working on the project from different geography and sharing their expertise for minimal travel and maximum required local presence at the project location. It provides a balance between cost-effectiveness and essential dynamic collaboration in a short time-frame.
The involvement of team and specialists from different location facilitate the formation of Glocal team, that provides wider working hour possibilities. The stages of project execution are pre-defined at the initiation of the project and grouped under either onsite and offsite models.
Location is not a constraint for us.
Wide range of BIM modeling and coordination services across the world
We're fortunate to work with fantastic clients from across the globe for varied industries and varied projects.
Our Approach
We believe in the Client 1st approach in our every project. We aspire to deliver on client expectations, every time, in every project.
Our Mission
To deliver high-quality, cost-effective projects at an unmatched speed & be preeminent in the AEC industry for data-driven, structured and automated processes.
LET US KNOW HOW WE CAN ADD VALUE TO YOUR BIM MODELING NEEDS