Revit Building Information Modeling (BIM) Outsourcing Services
We offer a range of Revit BIM outsourcing services which includes 3D BIM Modeling (Architectural, Structural, and MEP), 4D BIM Construction Scheduling, 5D Cost Estimation, and Quantity Takeoffs, BIM Coordination, Scan/PDF/CAD to BIM, BIM consulting, etc.
We work closely with Architects, Property Owners, General Contractors, Trade Contractors, Engineers, Laser Scanning Firms, and Facility Managers to deliver an accurate and information-rich BIM model as per the BIM Execution Plan.
We believe in delivering "Peace of Mind" and "Value" through our Quality, Speed, and Consultative Approach to our clients.
We work closely with client's requirements and desired outcomes and we develop BIM models from sketches, drawings, point cloud scans, PDF for our clients as per the required Level of Detail (LOD). We develop BIM models using Autodesk's AEC Collection Package and we can deliver models in desired Revit version- 2018/19/20/21/22/23 and file format.
We have successfully worked on 1,000+ projects in countries like the United States, UK, Canada, UK, Australia, New Zealand, Europe, etc.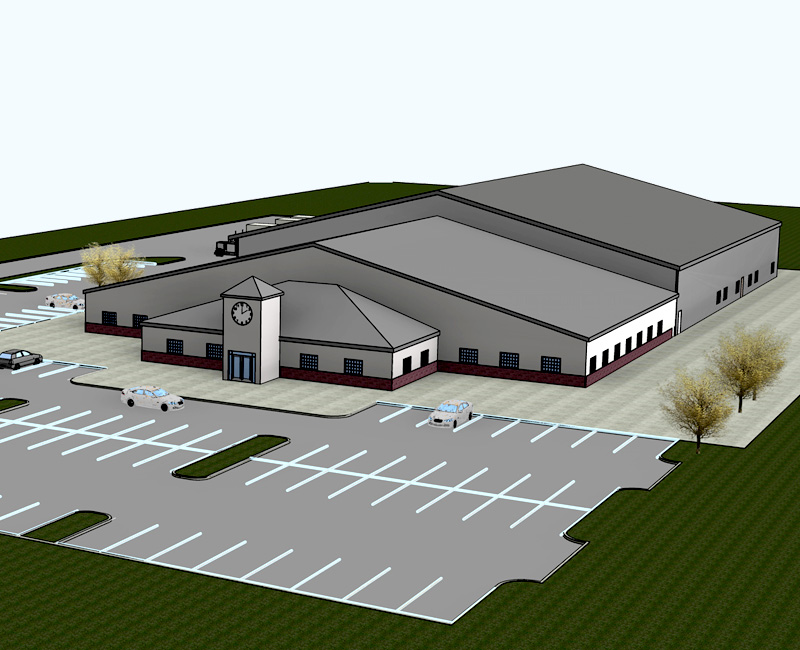 2D CAD Drafting
Deliver 2D CAD files (.dwg format as per client's standard) with the required Level of Detail such as dimensions, annotations, layering, etc. as per client's standard format and Scope of Work (SOW).
Scan to BIM
Deliver high quality and parametric as-built 3D BIM models or 2D drawings from Point Cloud scan of an existing building. Develop models that are used in Retrofit, Renovation, Reconstruction, and Re-modeling projects.
3D BIM
Develop accurate and parametric Revit 3D BIM models according to the Scope of Work (trades to be included or excluded) and with required LOD and specifications.
4D & 5D BIM
4D BIM provides clash-free scheduling of the project and time-related information. 5D BIM provides accurate cost forecast estimation, automated quantity take-offs, etc.
Revit Family Creation
Create accurate and parametric Revit Families/BIM Content in minimal file size, with Level of Detail (LOD) 100 to 500 in the required file format (.rvt, .rte & .ifc). Build and test family in a version that is required i.e. Revit 2020/2019/2018 etc.
Site Plan Layout
Create the site plan layout of a project by demonstrating the location of buildings and surrounding structures. Including property features like landscapes, placement of driveways and walkways, gardens, pools, parking for project approvals.
We offer Structural BIM Modeling services using Autodesk Revit and provide structural designs, analysis, and calculations. We provide BIM structural services– engineering design- modeling which includes all types of structures (steel, composite, reinforced concrete, pre-stress, post-tensioned, masonry/block), loading (seismic, wind), analysis (continuous beams, rolling load), steel design (beams, torsion, columns) and connections (angles, panel tie-backs, base plates and bolts). We also provide detailed shop drawings of steel columns, steel beams ad reinforcement details in reinforced concrete members for the teams involved in project structure. Our services allow clients to visualize project structure, iterate changes between design and detailed models, and create coordinated model-based designs.
We ensure maximum cost-saving and safety to the structure for our clients. We offer a comprehensive Structural BIM Model that is compatible with a wide scale of projects with complex design and greater detail. Our service lets you focus on designing, analyzing, and evaluation of the project while we provide all the data-driven information.
We are capable of handling complex design with accurate detail with the help of a team of professionals such as Structural BIM Modelers, Engineers, and Steel Detailer who are proficient in using  Autodesk' Revit Advance Steel, Robot, Navisworks Manage, Tekla's Tedds, and Shear wall.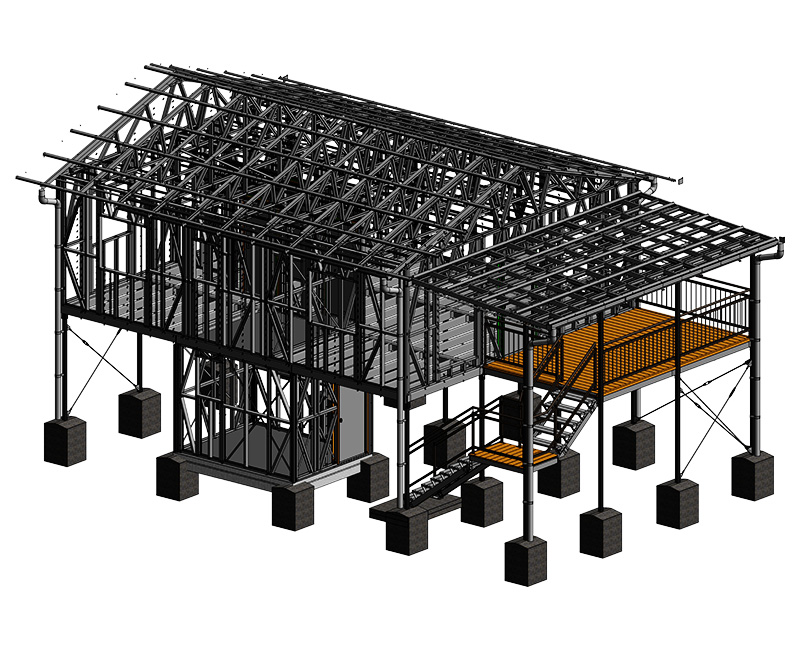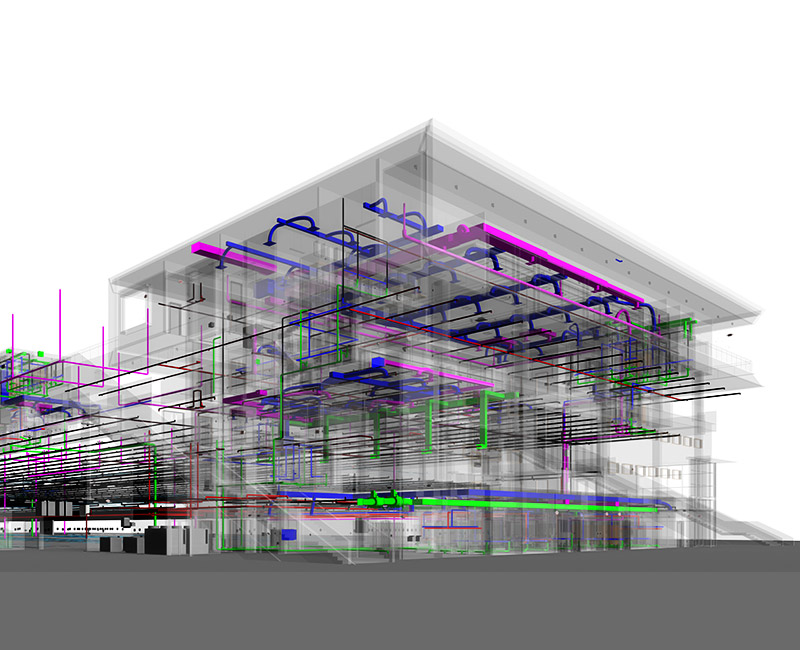 Our BIM Fire Protection Modeling Services is specialized in converting a detailed fire sprinkler design into the 3D fire protection model. We are specialized in providing the required level of details ranging from LOD 100 to LOD 500 throughout the initial schematic fire protection design to the final construction stage.
We deliver accurate and parametric As-Built BIM Model and 2D CAD Model depicting the pipes, walls, slabs, roof planes, facades, and landscapes in and around the building. We provide models with LOD 100 to 500 to our clients covering all Architectural, Structural, MEPFP Elements along with Clash Detection for their Renovation, Refurbishment, Retrofit, or Reconstruction Projects.
We understand the expectations of our customers very well. All we require is a Point Cloud Scan Laser Survey data and Company Standards ‐ template, drafting guidelines from our customers for us to deliver BIM model with required Revit Version: 2018/2019/2020/2021/2022/2023 and 2D as-built drawings with dimensions, annotations, and layering, etc. We provide data in four Levels of Documentation depending upon the requirement— Level 1 (Floor Plans), Level 2 (Exterior Elevation & Roof Plans), Level 3 (Sections), and Level 4 (Site Layout Plans)
Our Scan to BIM modeling team has experience of creating an information-rich as-built 3D BIM model or 2D drawings for the customers for design validation/planning/comparison, interference checks, MEP or construction elements demolition, or addition, documentation of existing building conditions, quantity take-off, and budget estimation.
We provide our Scan to BIM services (aka Point Cloud Modeling services) to Laser Scanning Companies, Surveyors, Property Owners, Architectural Design Firms, MEP Engineering Companies, and General Contractors or Construction Management companies. Our experience includes developing parametric 3D BIM and 2D CAD models capturing architectural, structural, and MEP elements for hotel, educational, and commercial projects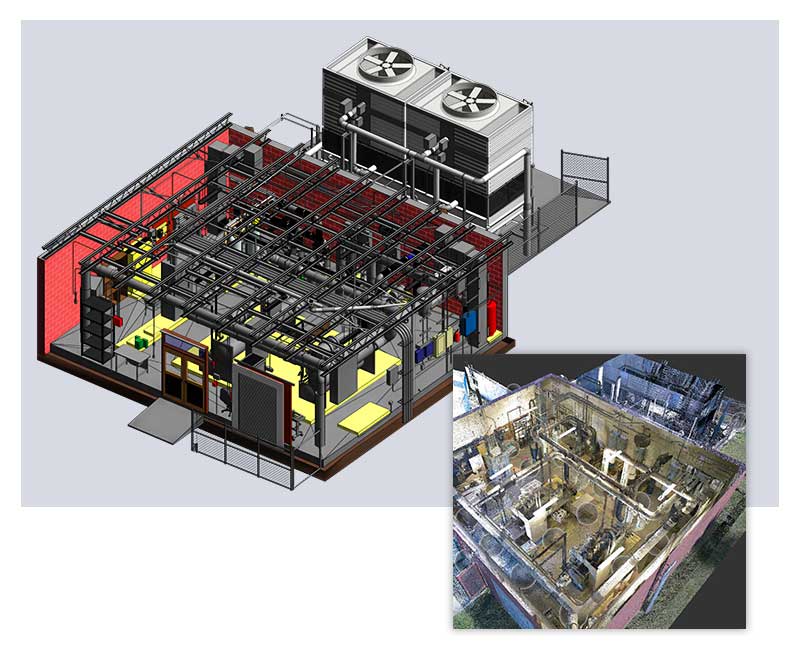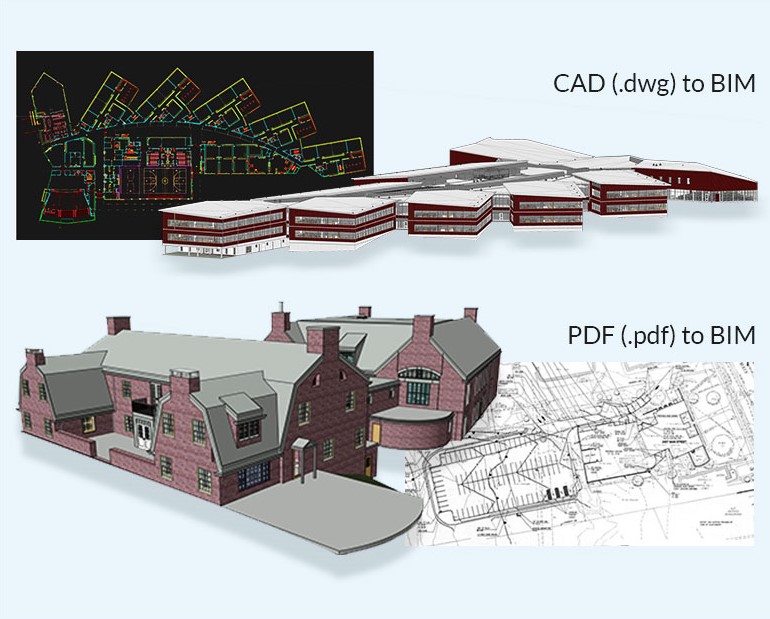 Our PDF to BIM or CAD to BIM services focuses on developing Revit BIM (Architectural/Structural/MEPFP) models from PDF, hand-sketch, image or from 2D or 3D CAD files (DWG, DXF, DNG). We can create detailed and accurate BIM models – Architectural | Structural | MEPFP from either a PDF or an image or hand-drawn sketches or 2D or 3D CAD files. Our CAD to BIM or PDF to BIM conversion services can develop BIM models from existing 2D floor plans, elevations and sections in CAD or even in PDF format.
We can convert all types of drawings including architectural CAD drawings, structural CAD drawings and MEP CAD drawings to BIM models using Autodesk's Revit and Navisworks. Our BIM modelers take actual dimensions and design intent from the reference source files provided by clients and create collaborative information-rich BIM models for downstream processes. Our BIM modelers can deliver efficient and accurate BIM models as per building construction codes, standards, and specifications. Our BIM experts will first understand exactly what building components client wants in the model, and to what level of detail (LOD) each element should have.
PDF To BIM
All we need is a PDF file of the project drawings and our BIM modelers can convert it into a BIM model in Revit.
2D CAD To BIM
All we need is a 2D CAD (.dwg) file of the project drawing and our BIM modelers can convert it into a BIM model in Revit.
3D CAD To BIM
Even if you have a 3D CAD file of the project drawing, our BIM modelers can convert it into a BIM model in Revit.
Sketch To BIM
All we need is the hand-drawn sketch of the project and our BIM modelers can convert it into a BIM model in Revit.
We develop LOD 500 models with the desired LOA (Level-Of-Accuracy) for Owners, Facility Managers, and Space Planners for the Operation & Maintenance (O&M) and Spatial Management (to manage and validate spatial performance). We can develop LOD 500 BIM models as per the BIM Guide Series 02 which includes ceilings, lighting systems, fixtures, and equipment, communications systems and equipment, all MEP systems and equipment, irrigation system, and equipment, fire protection systems and equipment, vertical and horizontal transportation equipment, furniture and specifications, and specialty systems and equipment.
Our LOD 500 modeling services include the minimum set of requirements such as equipment's GUID, asset identification number, space primary key (i.e., object location), and space objects.
COBie Deliverable – We can develop FM data in COBie format which captures information required for the operation and maintenance of the building. At United-BIM, can provide a complete COBie lifecycle information management system which includes- setting up and structuring the COBie database (spreadsheet or other), managing data drops at different project stages, setting up the BIM model with COBie compliance, and final auditing of the BIM models for the correctness of COBie and Data extraction.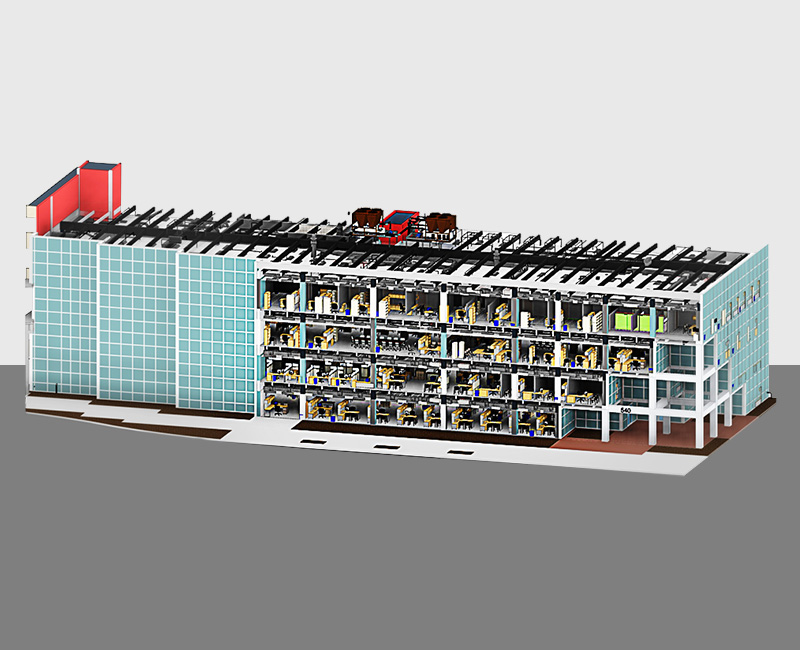 We have a specialized team of BIM experts that understand the nitty-gritty of effective implementation of BIM. We work with the client's objectives and provide key data-driven and implementable expertise/strategy that is necessary to develop or adopt the BIM Execution Plan (BEP).
We firstly understand organizational BIM goals to bridge the gap between the objectives and existing practices, we develop/formulate the required strategy & processes as per industry standards and current practices. With our experience of 1,000+ projects across various markets/sectors, we understand how to leverage BIM to the fullest.
Our BIM consulting services include [1] BIM training [2] BIM adoption  [3] BIM automation [4] BIM audit.
BIM Implementation
Integration | Workflow Set-up | Process Adoption | Project Assistance | Templates Creation
BIM Audit
Standards Compliance | Execution Plans | Constructability Reviews | Best Practices Review/Implementation
BIM Training
3D BIM Modeling | 4D BIM Simulation |5D BIM Quanity Take-off | 7D BIM Facility Management
BIM Automation
Integration and Automation of Process | Energy | Documentation | Steel Framing
We Provide BIM Outsourcing Services with Quality, Speed, and a Consultative Approach
Experience
We are proud to have successfully delivered our BIM services to 1,000+ projects across all types of industries/sectors such as Hotel, Multi-Residential, Education, Commercial, Hospitals, Medical Centers, Government, Retail, Manufacturing, and Warehouse/Storage.
Expertise
Our team has rich exposure to 2D & 3D software tools such as Revit Architecture/Structure/MEP, Navisworks, Solidworks, Dynamo Studio, Tekla Recap Pro, Bluebeam, Insight 360, Advance Steel, 3D Studio Max, CADMEP, Infraworks, and Photoshop, etc.
We Provide BIM Outsourcing Services Across USA & Canada