CHECKLISTS
Quality checks and practices provide a critical tool for quality assurance. You can utilize these multiple checklists which will be of great use at different stages of construction for varied purposes. The checklists provided here are offered strictly as a tool for your use. It is in no way meant to be construed as an all-encompassing checklist nor as a replacement for other checklists that are required by any government bodies.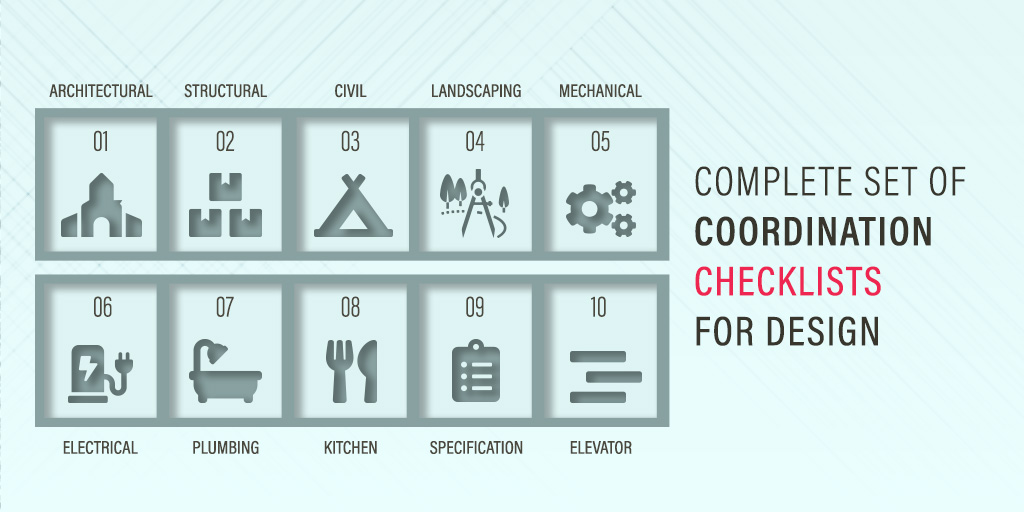 Complete Set of BIM Coordination Checklists For Design
Download a complete set of design coordination checklists of different trades/disciplines to reduce the number of clashes during building design coordination
DOWNLOAD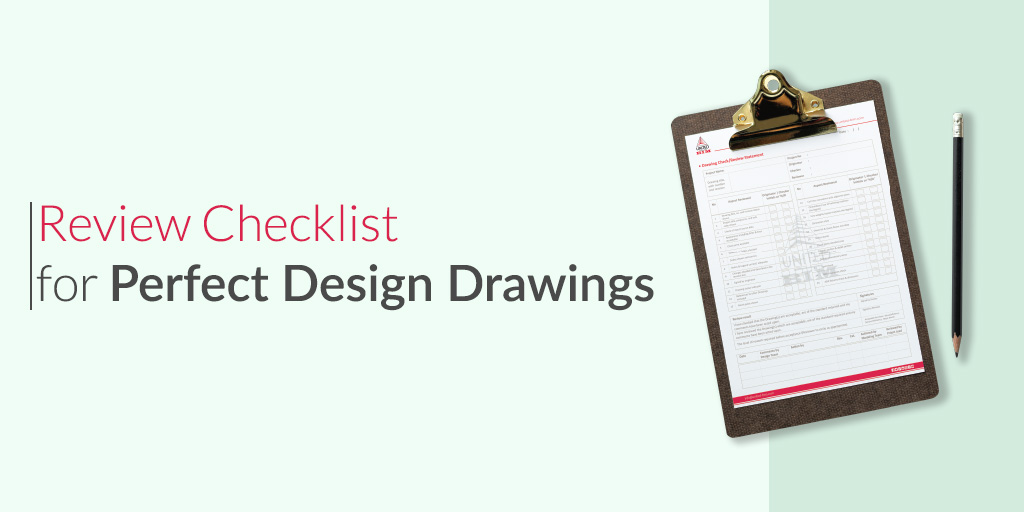 Review Checklist for Perfect Design Drawings
Review design drawings to perfection with this easy-to-use and handy drawing checklist, made for BIM team members (architects and MEP design engineers) of AEC companies
DOWNLOAD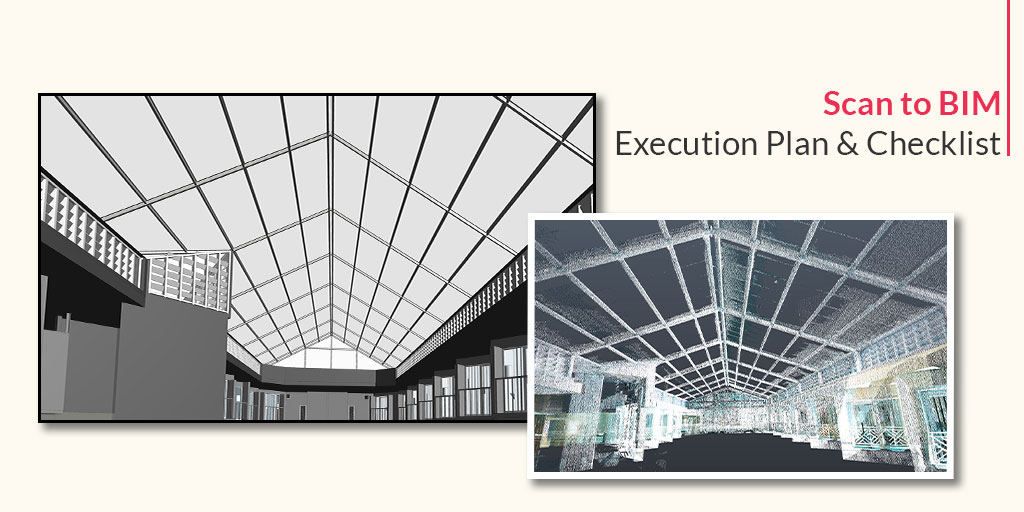 Scan To BIM Execution Plan & Checklist
Download a 70-pointer Scan to BIM Checklist to assure accurate conversion of Point Cloud Scan Data into a BIM Model.
DOWNLOAD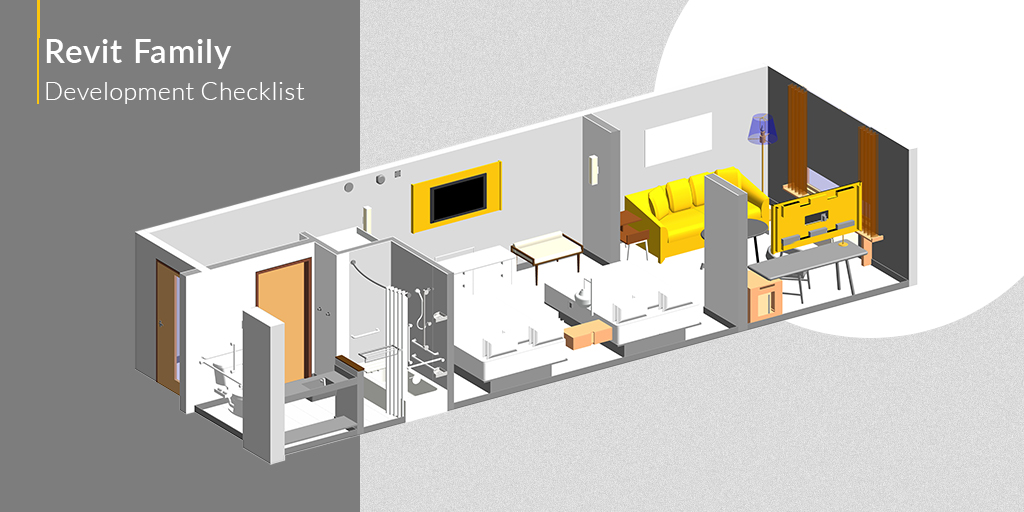 Revit Family Development Checklist
Download a 5-pager Revit Family Development Checklist that can be used as a quality control tool for families that we create, it includes all the standard steps that we need to go through to make sure we are building quality families.
DOWNLOAD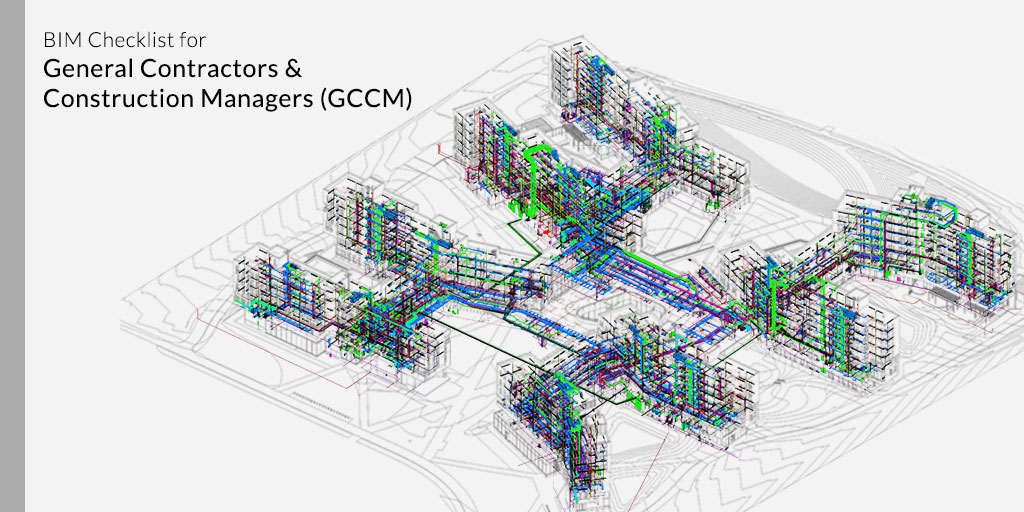 BIM Checklist for GCCM
Download a 6-pager BIM Checklist for GCCM specially designed to help General Contractors and Construction Managers in successfully implementing BIM Execution Plan (BEP/BXP) and verifying available resources at various levels of design and construction phases.
DOWNLOAD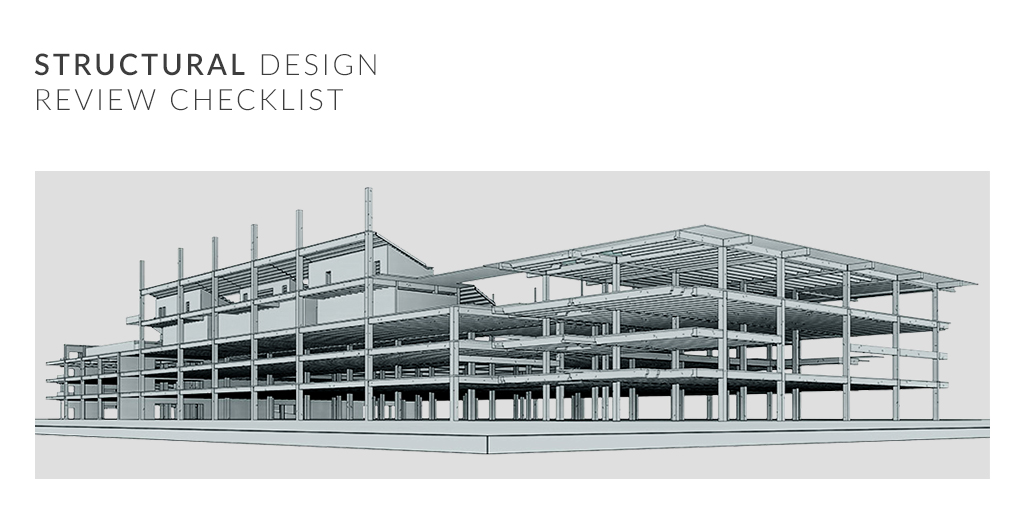 Structural Design Review Checklist
Download a printable 12-pager checklist intended to help Structural Engineers to review- Scope, Design, Criteria, Calculations, and Contract Document. This checklist is intended to promote the production of high-quality structural contract documents with minimal errors.
DOWNLOAD