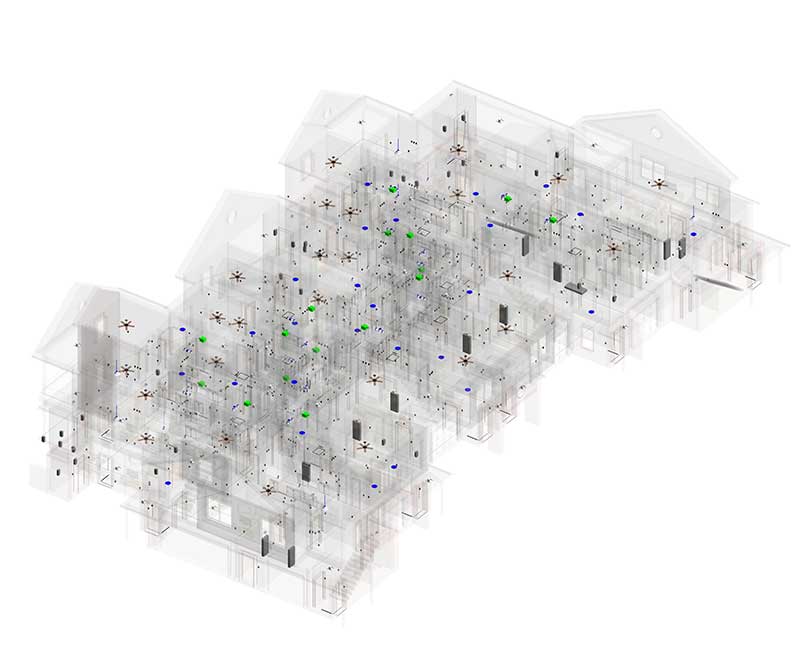 Electrical BIM Services | Electrical Modeling Services
Our Electrical BIM Services develop BIM models for electrical equipment and components including data and communication systems with required LOD 100 to 500. Coordinate with other trades to generate clash-free models.
We aim to deliver a highly accurate and detailed 3D electrical model to electrical contractors, electrical consultants, construction firms, design-build firms, and electrical component manufacturers which maximizes their efficiency to design optimization, detailing, quantity takeoff, fabrication, and installation of MEP building systems more quickly and accurately.
DOWNLOAD BROCHURE
Electrical BIM Services
Electrical 3D Modeling
Convert 2D electrical design into a highly detailed and accurate Revit 3D electrical model.
4D & 5D BIM
Provide a data-rich electrical 3D model for scheduling, cost estimation, quantity-takeoff, BOM & BOQ
Fabrication & Shop-drawings
Provide a LOD 400 electrical detailing into Revit model used for the fabrication and installation process.
Electrical Content Creation
Create parametric modeling as well as Revit families  &  library creation of electrical components.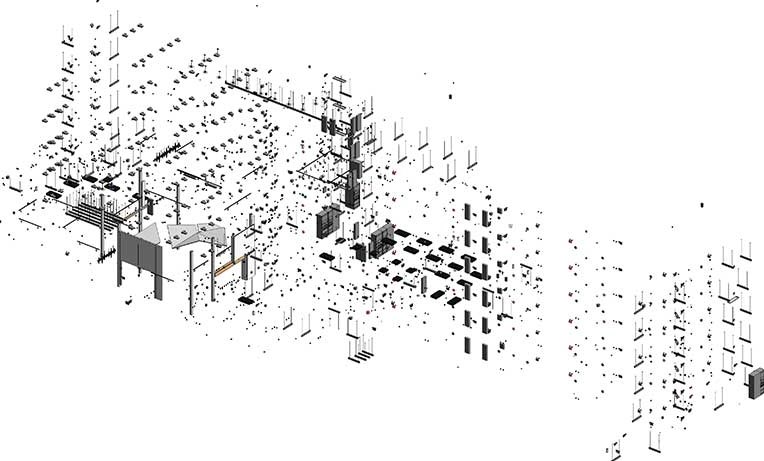 Our Electrical Coordination Process
Load Electrical BIM Template
Load Electrical BIM template based on the client's standards for each of the listed electrical system, connectors, and electrical Revit contents.
Verify Architectural Model
Verify/Check the coordinate of the Architectural model with Electrical models by using "Origin to Origin" positioning approach before linking them.
Prepare Electrical Model
Prepare Electrical model and include all electrical connectors, electrical panels, conduits, cable trays, lighting fixtures, power systems, electrical transformer, fire alarm, etc.for coordination within the central file.
Run Clash-detection
In Navisworks any two models are coordinated together and by clicking on "Run Test", it shows the "Clash Report " occurred between the coordinated model.
Review and Resolve Clashes
After resolving clashes, we reload the cache in the Navisworks and make sure resolved clashes are in yellow, and check if any new clashes which will show up in red.
Benefits of Electrical BIM Modeling Services
Improve inter-team collaboration and coordination
Reduce Conflicts During Installation
Facilitate construction cost reduction and future maintenance cost
Provide accurate information ensuring reduction in material waste
Accurate and convenient process of quantity estimation
Scheduling and Phasing Precisely
Helps in safety planning & also in prefabrication process
LET US KNOW HOW WE CAN ADD VALUE TO YOUR ELECTRICAL MODELING NEEDS