Outsourcing is a popular phenomenon in the architectural and engineering fraternity. Many growing as well as established firms outsource basic tasks like drafting, correcting mark-ups, 3D modeling to outside firms. Outsourcing fundamental tasks broaden the horizon of a firm's offerings while at the same time helping them focus on core business activities.
With the growing demand for architectural and engineering services, keeping up pace with client expectations without compromising on quality is a hard nut to crack. Outsourcing allows firms to meet dynamic client needs without investing in additional resources.
Before we move on to the topic of how outsourcing can boost growth, let's look at the history of outsourcing in architectural and engineering domain.
The History of Outsourcing
The outsourcing culture began in the late 1970s and early 1980s when firms started outsourcing easy processes to focus more on core activities. Outsourcing tasks such as 3D modeling/drafting allowed them to enhance their capabilities and offer a flexible solution to clients.
By the end of the 1980s, outsourcing as an activity was added to the formal business strategy of growing firms.
With the help of outsourcing, firms were able to meet unique requirements even without an in-house team. This way, they were able to cater to a highly demanding client base. Throughout the 1990s, outsourcing was used as a tool to save costs and in the modern world, outsourcing has become a thriving activity bringing lots of benefits to a firm.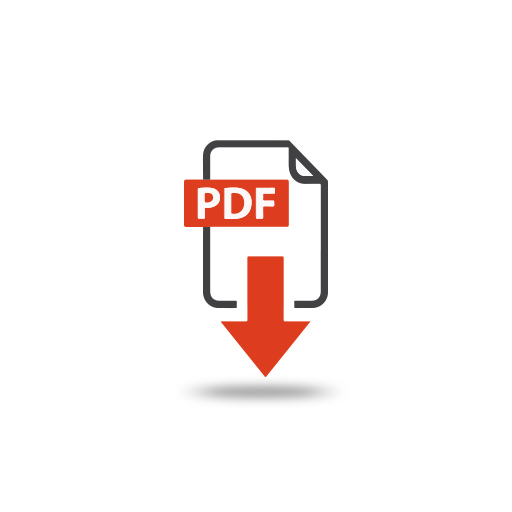 Drafting Outsourcing for Architectural and Engineering Firms
Don't have the time to read the whole blog, no worries you can download it and read it at your convenient time.
DOWNLOAD YOUR PDF
Why you should think of outsourcing?
Outsourcing has innumerous advantages for a growing AEC firm. Apart from the cost benefits associated with outsourcing, companies can quickly scale up their operations by forging collaborations for outsourcing the most common tasks. Here are some of the reasons that you should consider outsourcing: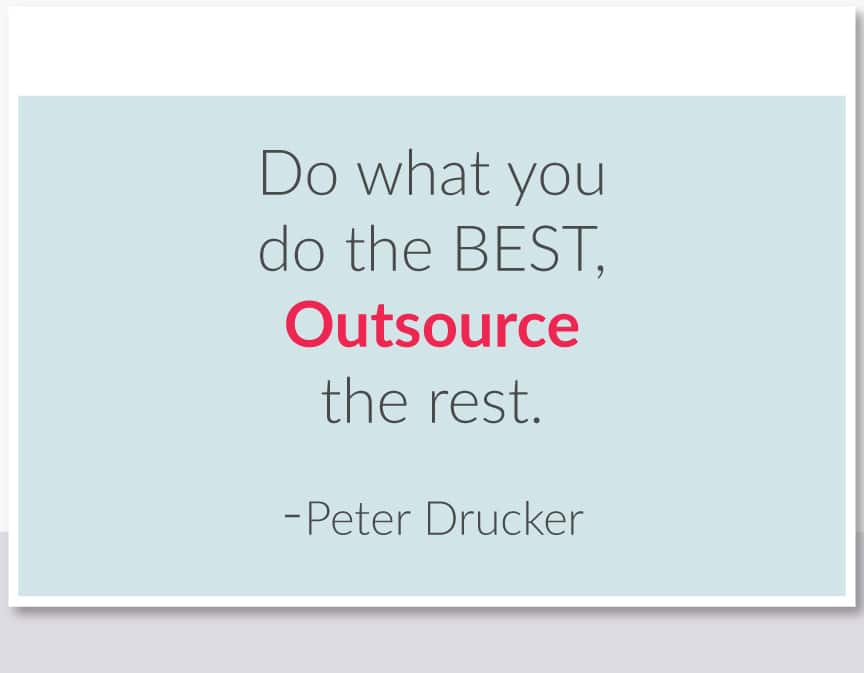 01.
Reduced Cost of Operations and Services
When a firm outsources, it hires external talent to complete the task at hand. This means that the firm doesn't require an in-house team to complete the work, which brings down the cost of operations for the firm as well as services for the end clients. Outsourcing allows companies to hire quality talent from offshore locations that bring down their labor costs.
Explore our Revit BIM Outsourcing Services
02.
Improved Focus on Core Activities
When you outsource common activities such as drafting, correcting mark-ups, 3D modeling, resources inside your office can focus on more important things like planning and construction. This way, you can get the advantage of specialization as well as focused utilization of core capabilities.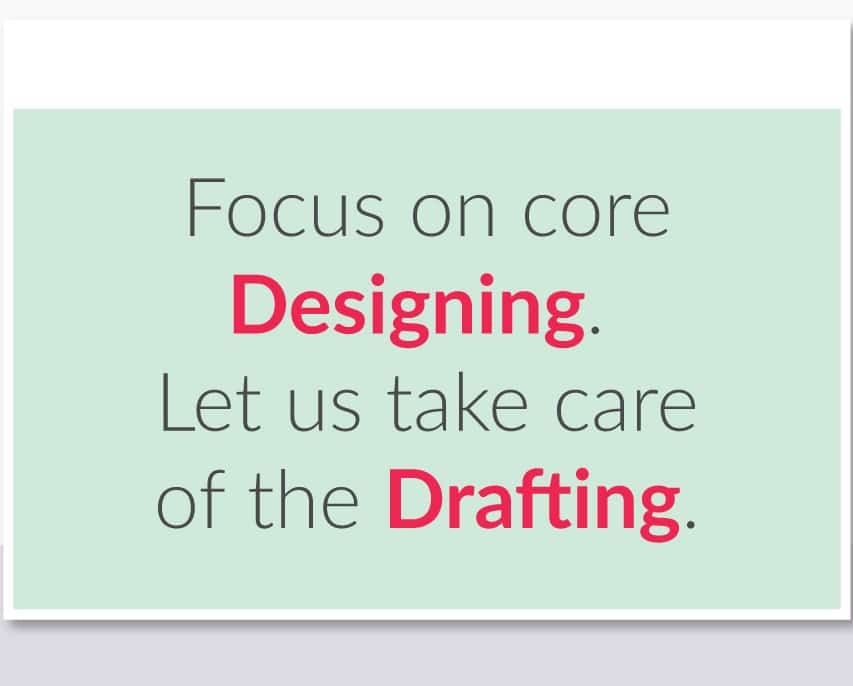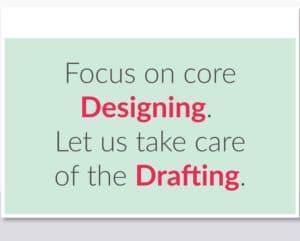 03.
Meeting the Deadlines
When you outsource common activities such as 3D modeling, resources inside your office can focus on more important things like planning, design and client interfacing. This way, you can get the advantage of specialization as well as focused utilization of core capabilities.
Drafting Outsourcing: A Potent Growth Stimulator
Outsourcing, when done smartly, can help a firm in improving the quality of services and meeting the dynamic needs of its clients. One of the main advantages of outsourcing is that it allows efficient utilization of available time.
When clients get useful solutions from architectural and construction firms in time, they provide positive feedback and testimonial which improves a firm's goodwill.
By bringing an outsourcing partner on board, firms can become more efficient in time and project management. Growing firms can utilize an expert's time, effort, and skills to fuel their growth engine through outsourcing.
As firms satisfy more and more clients through efficient solutions, they generate more business through increased goodwill and referrals, speeding up the process of growth.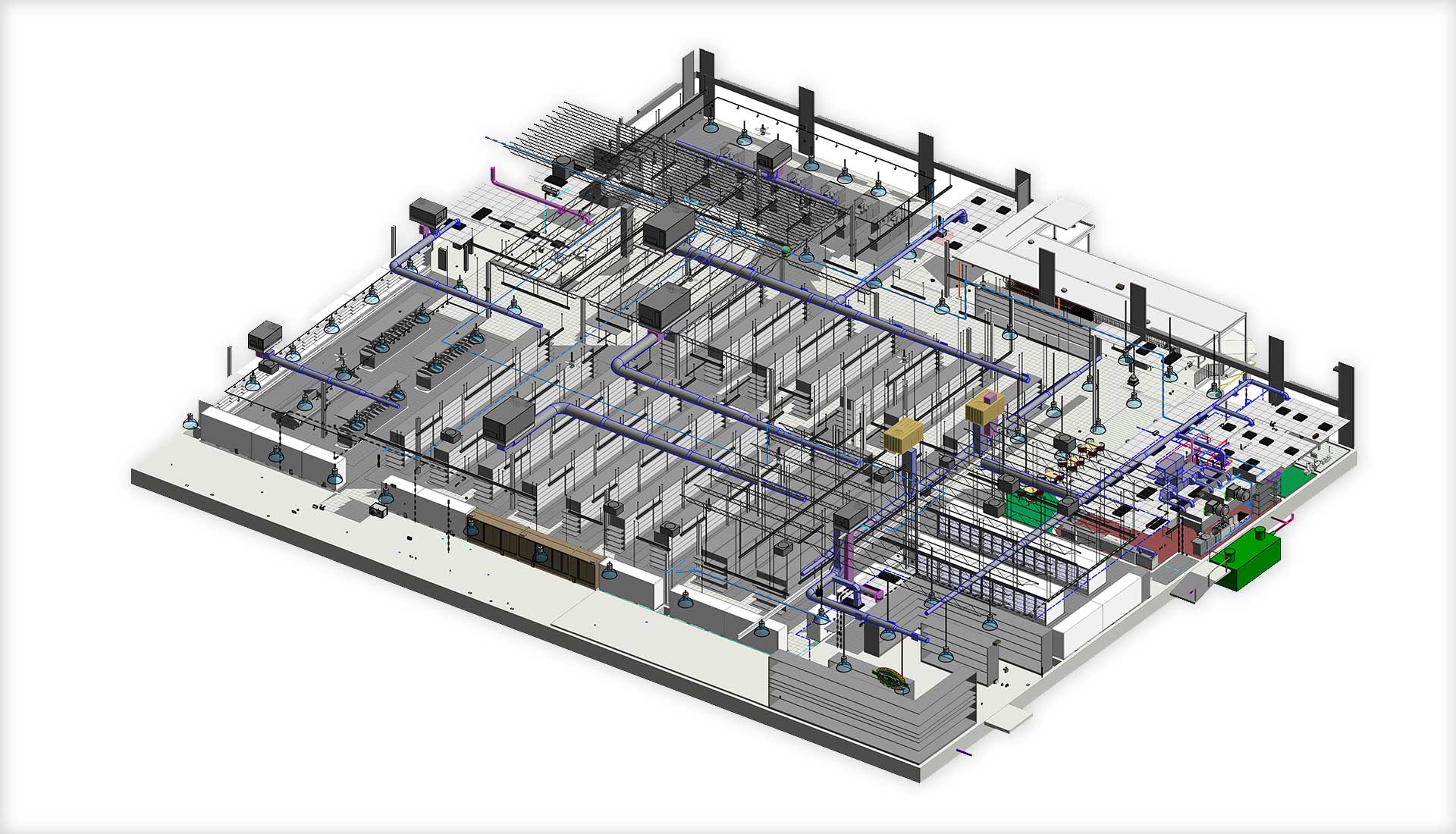 Tips to Become an Efficient Outsourcing Expert
Outsourcing can be a great practice if done with strategic planning. In fact, outsourcing can help your firm deal with increased workload and improve your bottom line. Here are some tips to help you get started with outsourcing:
Define a clear objective for all your outsourcing operations. Share your vision and goal with your outsourcing partner to be on the same page throughout your entire association.
Choose a credible expert who has experience in the services you are planning to outsource. Research past work and successes to ascertain capabilities and expertise.
Create an open communication and collaboration plan to ensure seamless workflow
Discuss your internal work strategy and culture with your outsourcing partner. This way you can make them understand what and how you expect the deliverables.
If you are wondering about what aspects to check before choosing your BIM outsourcing partner, read this blog on, Guidelines for AEC professionals to outsource BIM.
Wrapping Up
In a dynamic economic and business landscape, firms cannot solely survive on internal capabilities. At some point or the other, they need the help of an expert from the outside. Outsourcing allows architectural and engineering firms to get the benefits of specialization and professional expertise at a fraction of the cost of hiring an internal team. By forging strategic partnerships with outsourcing service providers, you can pump up your growth plan, efficiently. Discover how United BIM can help you outsource and grow. Reach out to us via call at +1(860) 317-7105 or drop us an email at info@united-bim.com.