Revit MEP Drafting Services Outsourcing
In this article, we will have a look at the advantages of using Revit MEP drafting services and why you should outsource it to the experts. During the construction phase, identifying the efforts of MEP (mechanical, electrical, and plumbing) elements during the design development stage is an important consideration to keep costs down.
Each discipline must be precisely aware of the locations of other installations during the modeling phases – and this can only happen when the latest, most precise versions of each MEP's master plan is made available.
As engineers and designers continually address and update their respective MEP projects, they will often employ Revit MEP drafting services provider like United-BIM to quickly update the master model while executing a systems coordination check for design interference or possible in-field clashes during installation. When the mechanical model is linked to the plumbing model by a trained drafter, the designer conducts a continuous survey of space allocation for MEP coordination check – saving hassles during the engineering review stages.
Why Choose Revit MEP Drafting Services?
Revit follows a BIM (Building Information Model) workflow as compared to a CAD workflow. With Revit, United-BIM can streamline the design documentation process and maximize productivity. For example, a single design change in one system is automatically updated across all MEP models using Revit. AutoDesk's Revit is one of the most popular software used by the United-BIM team as it comes equipped with productivity tools and features specific to MEP modeling, and it supports the MEP coordination and installation process.
Benefits of Revit MEP Drafting Services
Apart from developing detailed HVAC plans, for the design of the facility mechanical room; Revit enables all stakeholders to take accurate decisions with the detailed information shared by the Revit model. The result achieved is a significant increase in building performance, increased design visualization, and across-the-board communications delivery.
United-BIM provides Revit MEP drafting services that can be implemented in BIM or non-BIM projects for MEP conversions from AutoCAD to Revit, MEP modeling, and MEP coordination.
Perks of Using BIM MEP Drafting Services
Clash-free MEP CAD modeling
Spatial coordination between equipment
Improved HVAC duct and plumbing systems routing
The standard library of pipe and fitting connections
Built-in Building Performance Analysis
MEP systems cost estimations and bill-of-materials
Supports construction set documentation
Enhances project delivery and delivers a higher level of quality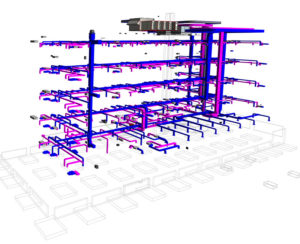 How to Implement Revit MEP Modeling Service?
United-BIM is one of the preferred Revit MEP drafting services providers, and it models projects with Revit. To implement the model in Revit, a stand-alone service is selected only for mechanical, electrical, and plumbing systems; or the project which entails modeling of the architectural and structural framework along with MEP elements. Whichever design/drafting structure you choose, the result should always provide clash detection and MEP systems coordination. Also, these projects can be delivered as traditional 3D models or include BIM technology.
Now, when system clashes in the model are found, the A&E services provider can proceed with a redesign; and develop a new version and updates the entire model. This process saves your engineers and designers from the cumbersome work of continuously updating the 3D model and also ensures all standards are maintained when a single drafting service is charged with keeping the project's 3D model updated.
Also, not every modeling project with Revit has to be for new construction. Technology and software are available to capture existing infrastructures quickly and accurately. With this, HVAC, electrical, and plumbing retrofits and upgrades to facilities for the purpose of improving energy and building performance are accomplished promptly with Revit MEP. A fully coordinated and detailed MEP model for existing facilities can be delivered in less time using new technologies by capturing existing landscapes such as Reality Computing and Point Cloud to Revit Modeling.
Moreover, MEP design drafting simplifies the structural model and delivers the best results by leveraging the architectural model to layout all HVAC, pipework, and electrical systems. Money can be saved when you partner with United-BIM – a Revit MEPs drafting services provider that knows when to model subsystems and when not to model. As electrical panels can be modeled and are not mandatory that they should be modeled. It is a waste of time and money in some cases to model non-critical MEP systems where modeling is not beneficial to the design and engineering process.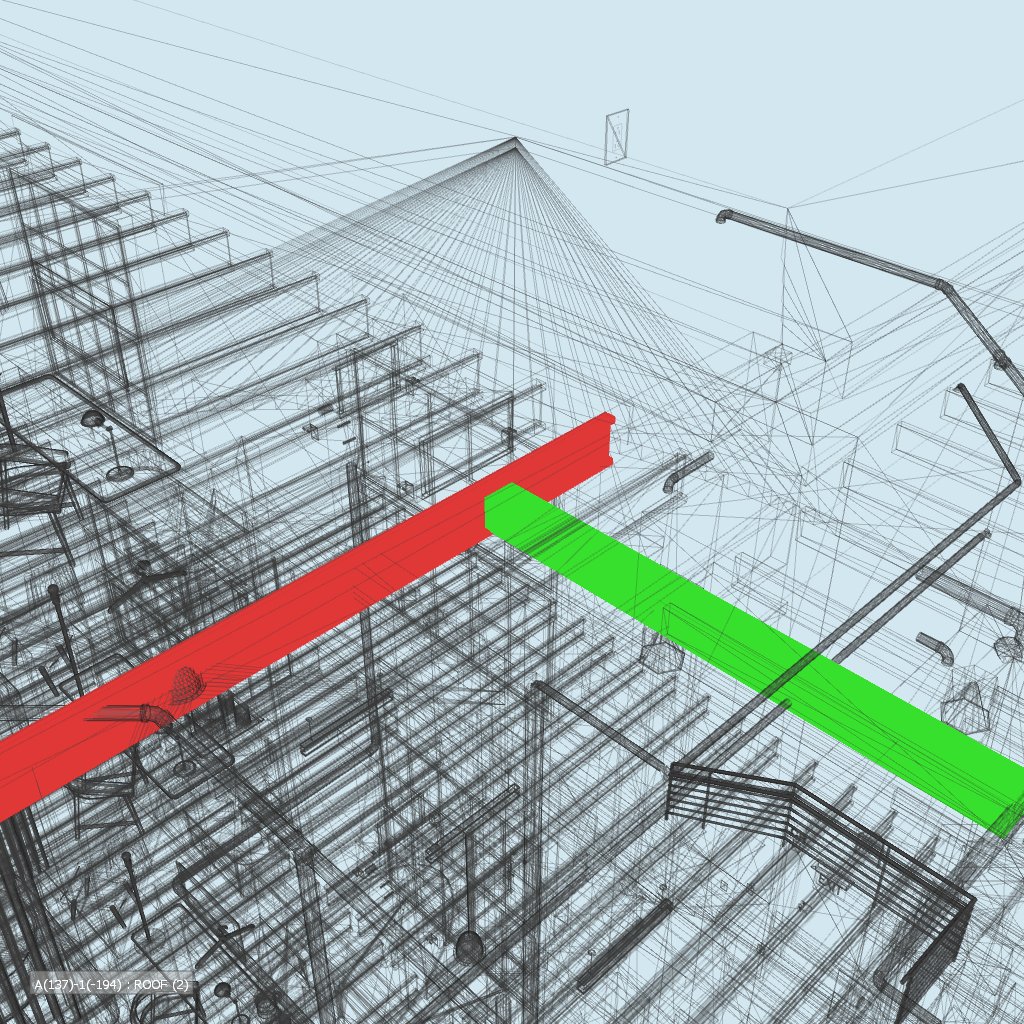 How to use Revit MEPFS Systems for Coordination?
It is essential to work with the United-BIM drafting team that knows industry standards relating to spacing and clearance requirements of critical equipment when laying out mechanical, electrical, or plumbing (MEP) floor planes. With Revit, the software aids in maintaining these clearances for the creation of an entirely coordinated project and a minimum of onsite construction problems.
Revit has an Interference Check Tool which can find intersections among a set of selected elements or all elements in the model. During the design and drafting phases, this productivity tool can be used to enforce coordination between disciplines and check for interference between vital building system installations. As each department completes its designated drafting on the project model, one team member is tasked with layering all three models and running an interference check. This extra set of eyes uses Revit to easily detect interference between structural rafters, joists, and beams with HVAC ductwork and significant piping.
Moreover, the value of visualizing detailed MEP systems within the 3D model framework is also useful for renovation and retrofit projects. Avoiding design clashes with current systems will prevent delays and field checking during the construction process. Informed decisions that require a design change are accomplished before the renovation of the existing structure begins. Drafting 3D MEP Revit coordination also results in an information-rich model that increases the efficiency of the engineering and design teams as they attempt to optimize MEP systems for improved building performance.
Advantages of Outsourcing MEP Drafting Services
Outsourcing your Revit MEPFS drafting project to United-BIM fulfills many business and engineering needs and many benefits are realized. Starting by reducing the project expenses, and improving overall productivity and project capacity. When a firm considers the labor costs by employing a full staff of designers and drafters (especially those trained on the Revit platform), the investment can be significant. More architectural and engineering firms are seeing the benefits of maintaining a dedicated core engineering staff while outsourcing the detailing and drafting functions to United-BIM – an architectural and engineering drafting expert.
United-BIM's outsourced Revit MEP drafting services deliver a faster turnaround of project documentation, to make sure companies meet deadlines and reach project milestones as contracted. Businesses that partner with United-BIM – a reliable drafting service provider come to realize the intrinsic value particularly suited to quickly respond to fluctuations in workload and can provide a specific solution to most project needs. This partnership becomes a winning solution for the architectural firm because it can become more flexible and agile – able to take on more projects and bid on more significant contracts.
Greater flexibility, scalability, swifter turnarounds, a reduction in overhead expenditures, and access to state-of-the-art resources are all benefits of outsourcing Revit MEP drafting services. Contact United-BIM to discuss the options for MEPFS project support using Revit. As a CAD outsourcing engineering service provider, we are uniquely staffed to provide architectural, mechanical, structural, and MEP drafting services. Here are a few of our projects to understand the scope and range of our services. Call us at (860) 317-7105 or Contact Us for your architectural and construction project requirements.