We live in an age where process automation is taking place. Every business process is getting digitalized slowly and steadily and every decision taken is derived from data. In the AEC fraternity and even on the site when construction needs to improve productivity at every end and at every step through digitalization.
AEC Industry is continuously evolving and we have witnessed great advancements in technologies when it comes to Building Information Modeling (BIM). It is used to effectively utilize the resources – time, material, manpower, etc. and collaborate and coordinate a part of every project stakeholder (Architects, Structural Engineers, MEPFP Engineers, Contractors, Subcontractors, Owners, etc.) to have minimal changes in construction ensuring that everything runs smoothly.
BIM in Building Design
BIM plays a very important role for every stakeholder. Adaption of BIM benefits the four major pillars of any construction project:
Design
Procurement
Construction
Facility Management
In a building design, every stakeholder has a part/input, which means that it has to have a meaningful collaboration method and willingness to reach a common goal. A fun fact is that 92% (https://www.autodesk.com/autodesk-university/class/Getting-MEP-Designers-Ready-BIM-2019#handout ) of the building information is not available when the designs are being made.
This creates a lot of unawareness and can lead to change orders (COs). The average percentage of change orders in a project cost is typically 10 percent. These changes in order lead to delays in overall project delivery. 30 percent of projects can't meet the original schedule and budget.  This can be changed by implementing BIM.
BIM can help in reducing the wastage of resources by 37 percent. A few of the commonly known benefits that BIM brings in construction are:
3D representation
Quantity take-off based on the 3D BIM model
Related Blog: Why BIM Adoption for General Contractors is Must?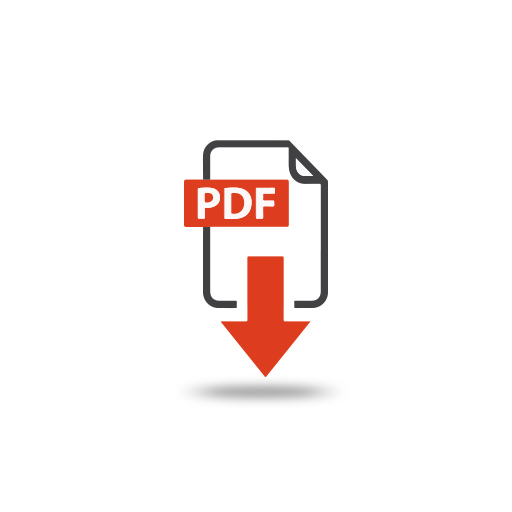 BIM for MEP Designers
Don't have the time to read the whole blog, no worries you can download it and read it at your convenient time.
DOWNLOAD YOUR PDF
BIM in MEPFP Design
BIM is an intelligent, 3D model-based process that helps MEPFP professionals design, detail, document, and fabricate building systems more efficiently. With BIM, project teams improve collaboration, share data, and speed up project delivery from design to construction.
Working in a BIM process gives MEPFP project teams insight into design and constructability, to improve accuracy, reduce and resolve clashes, and optimize building systems design.
For Mechanical, Electrical, and Plumbing Engineers/designers, BIM plays a major role at all fronts. BIM covers two major aspects in MEPFP design [1] Digital Engineering and, [2] Intelligent BIM.
Digital Engineering: MEPFP design BIM model is model-based and is data-driven. It will contain all the information and data requirements to be met by the building product manufacturers with technical and functional details. It will also apply calculations and help in generating data-driven MEPFP design. BIM not only helps in generating a MEPFP model but also allows collaboration and data sharing throughout the building life cycle.
Intelligent BIM: BIM brings together all the major stakeholders- MEPFP engineers, owners, product manufacturers, fabricators, and contractors. It streamlines processes that support better design by utilizing the model and its data. It helps in developing models with data-rich objects, and design automation for coordination with less wastage and at a lower cost.
The fabrication level of MEPFP coordination models provides detailed layout and spatial information of the Mechanical, Electrical, Plumbing, and Fire Protection elements of a design. BIM models will also identify and illustrate potential conflicts between these interdisciplinary trades with an architectural design that must go hand-in-hand in one project.
Don't have time to do MEP-FP modeling for your design and construction project? No worries, we are happy to help. Please feel free to reach out via call at +1 (860) 317-7105 or drop us an email at info@united-bim.com
MEPFP Coordination
Coordination of the several trades in the building design can be performed either 2D or 3D, but 3D models are preferred because of their Level of Detail (LOD) in the model with the use of various visualization techniques like line weights, color coding, etc. Modeling can go up to LOD 400 where the model content is able to highlight relevant engineering equipment in a different view and therefore expose any kind of 3D clash in the design.
Given the high level of detailed nature of this work, building coordination also takes a considerable amount of time and effort. However, it compensates for the added time and effort by enabling highly detailed dependable design, accurate schedules, and better budget projection.
Related Blog : MEP Coordination- Everything You Need to Know | Importance & Benefits
Trades of MEPFS Coordination
The trades of MEPFS Coordination are:
Mechanical System – HVAC Equipment and distribution such as Cooling tower, AHU, Ducting, etc.
Electrical System – Panels, switchboards, elevators, transformer, cable trays, etc.
Plumbing and Sanitary System – Pumps, water holding tanks, pool filtration equipment, Sump, sewage pit, grease and sand traps, etc.
Fire Safety System – Fire sprinkler pumps, sprinkler tanks fire shutter, smoke curtains, piping system, etc.
Outside of Building – External works, rooftop, and external face of a building, etc.
Benefits of BIM for MEPFP Designers
MEPFP designers have the tremendous advantage of using BIM. While CAD software provides the basic documentation of the work, BIM enables engineers and other building designers, construction, and building managers to plan and think all the aspects of the building in 3D from the beginning of the plan to the end and even for the future alteration.
Information that has been stored with the 3D model of BIM makes it easier for all the stakeholders to analyse and collaborate in the entire building process. It makes the task of cost estimation, calculating energy load, and creating heating and air conditioning (HVAC) systems, easy and sustainable.
Along with the basic advantages of saving money and time the additional benefits of BIM in MEPFP includes:
Better building design
Streamlining of Information
Proficient support and improvement in lifecycle management
Powerful structure execution plan
Improved building schedule
Great level of flexibility
Clash Detection in an early stage of the project
Minimization of Risk
Accurate estimation of raw material
Proficient building performance analysis
Proficient building performance analysis
Improve maintenance and lifecycle management
Wrapping up
While MEPFP services work as the nerve of the construction industry, BIM services act as the perfect valve for this industry. It ensures the swift and smooth functioning of the entire project. Building Information Modelling has many benefit for the MEPFP Designers. They can optimize the design to a great extent, reduce the risk and improve the accuracy and constructability of the entire project.