BIM Services as per Connecticut (CT) DAS Guidelines
We are a Hartford-based Building Information Modeling (BIM) Services provider. We offer our services during the Design, Preconstruction, and Construction Phases of a project as per the Connecticut- Department of Administrative Services (DAS) Guidelines called out in the revision 0420-11.09.15. Our goal is to work with AEC companies of Connecticut and be a part of their team or an extended team and develop BIM models (design-intent & trade models) as per the BIM Execution Plan. Our experience includes working on projects of all types- new construction, renovation, fit-out, and all sizes of projects from 2500 SQFT. to 600,000 SQFT. We have delivered BIM models to different kinds of projects, be it a school's mechanical room, multi-residential, hotel, elementary school or healthcare projects, etc. and that's true for all types of project delivery methods – Design-bid-build (DBB), Design-build (DB), Construction Management at Risk, Design-negotiate-build (DNB), and Integrate Project Delivery (IPD) methods.
Our deliverables include- 2D drawings, 3D drawings/models, 4D Construction Phasing Model, 5D Cost Estimation and Quantity Takeoffs, 6D for Facility Management, 7D for building sustainability, and 8D for Safety and Security according to the required Level of Detail (100-500).
We understand the concern areas of our client's and we know that it is very critical to have a single point of contact for the client when it comes to BIM modeling.
We understand the concern areas of our client's and we know that it is very critical to have a single point of contact for the client when it comes to BIM modeling. Since we are local -based in Hartford, it gives us the advantage to be a part of client's meetings in person (face-to-face) – project Kick-off, Design Phases, Construction Manager onboarding, construction startup, Subcontractor engagement, and closeout. There are 168 towns in Connecticut and we have worked on projects in Danbury, Glastonbury, Fairfield, West Hartford, Bristol, New Haven, Hamden, New London, Stamford, Manchester, Enfield, North Haven, Hampton, Bridgeport, etc.
Our BIM Services for each Building Design Phase as per CT DAS Guidelines/Requirements
Pre-design Phase:
During this phase, we help our clients to develop BIM Execution Plan using CT DAS Guidelines.
Understand the specific project challenges and Owner requirements.
Understanding of the software and file formats that will be used for each discipline/purpose during the entire project.
Gather the information on the BIM requirements such as Scope of Work (SOW), Level of Detail (LOD), Level of Accuracy (LOA), BIM Dimensions – 3D Visualization, 4D Sequencing, 5D Cost Estimation, 6D Facility Management, 7D Sustainability, and 8D Safety.
Understanding of how, when and under what terms models will be shared with both internal and external project team members including- collaboration platform, model exchange schedule, license template for external sharing.
Design Phase:
We work with Architect's BIM manager/coordinator and deliver all LOD 200-300 models as per the requirement. All we require is Company Standard and Revit Templates for us to deliver BIM Model as per design intent.
Schematic Phase: Our deliverable model will have an overall design concept showing the plans, elevations, sections, and 3D graphics developed from sketches, drawings, pdf files, etc.
Design Development: In this, we will develop the conceptual design to a greater detail considering constructability, cost, etc. for the Architect/Design Team.
Construction Documents: In this, our model will inculcate the construction drawings- Architectural, Structural, MEPFP drawings, and specifications which will be required by the Construction Manager to initiate.
Pre-Construction  Phase:
During this phase, we provide BIM models to Architects with details like tagged materials components, systems, and/or assemblies, generate a schedule and derived data, 3D presentation, and reviews.
We incorporate all the relevant approved change order sketches (SK's).
For the Construction Manager, we generate quantity takeoffs for estimating purposes, develop clash reports and facilitate clash resolution reviews.
Construction Phase:
During this phase, we incorporate the relevant approved change order sketches (SK's) coming from other project teams.
Before the project achieves the completion of construction, we incorporate all recorded conditions (also known as Record Drawings) into the model.
We make sure to purge the model of all views that are not associated with the project sheet. We can also develop Virtual Scheduling with all the updates and incorporate the updated model during the coordination meeting.
We Model Following Elements as per DAS, CT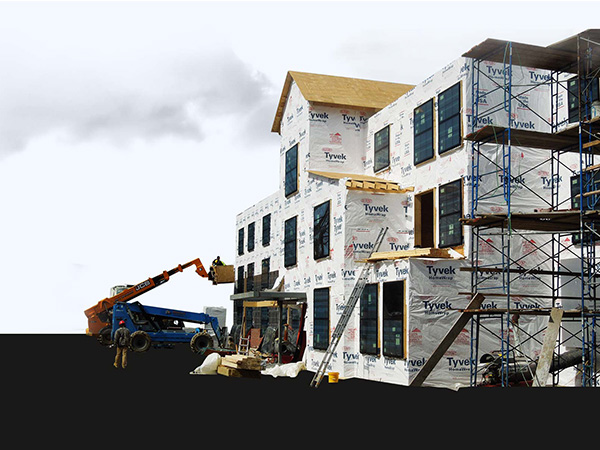 Site/Civil
Site Grading Surface | Manhole Locations | Pipe Inverts | Pipe Sizes | Surface Model Contours | Surrounding Buildings | Driveways | Parking areas | Walkways | Landscaping beds | Trees | Utility Poles |  Street Furniture | Underground Utilities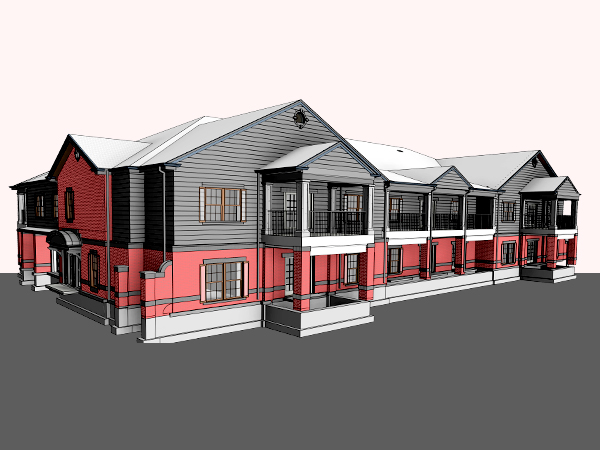 Architectural
Walls | Ceilings | Chases | Door | Window openings | Exterior Envelope | Roof | Stairs | Railings | Ratings, Masonry, Drywall, Shaft Wall, Glass Block | MEP Chases | Elevator Shafts | Stairwells | Finish Floor | Exterior Envelope | Furniture Layout | Equipment | Interior Storage Units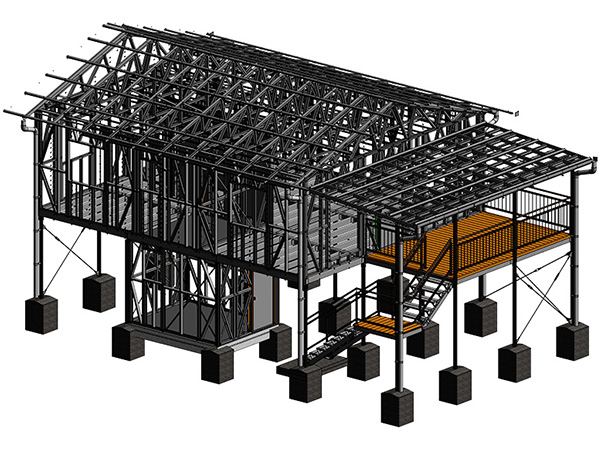 Structural
Spread footings | Piles | Foundations | Grade Breams | Beams | Columns | Girders | Framing | Bracing Sans Connection details | Shear Elements | Bearing Walls | Floor | Roof Decks | Elevator Shafts | Stairwell
Mechanical
Ducts | Air Handling Equipment | Boilers | Pumps | Associated Piping | Supply and Return Louvers | Grillers | Diffusers | Equipment clearances | Space Requirements | Gauge Readings | Access Plates | Valve Clearances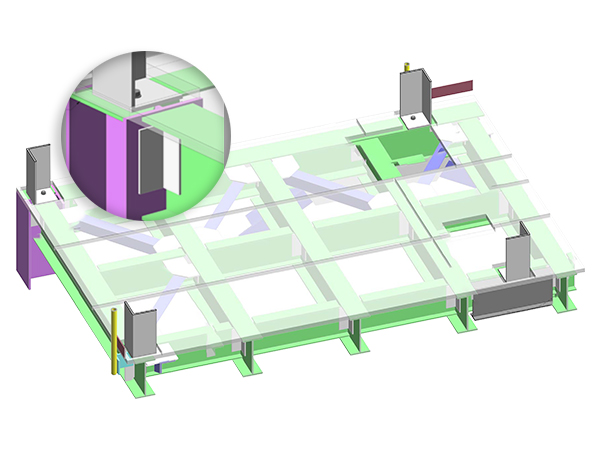 Electrical
Conduit | Major Equipment | Switchgear | Transformers | Panel Boards | Generators | Conduit | Lighting Fixtures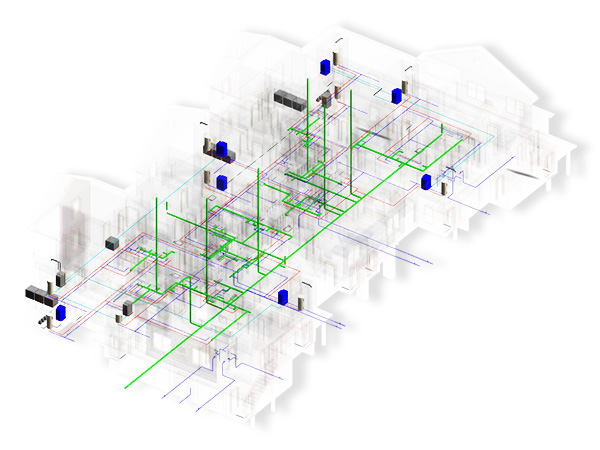 Plumbing
Piping | Risers | Pitched Drawings | Pumps and Equipment | Fixtures | Sleeved Objects in exterior penetrations
Fire Protection
Equipment | Risers | All Piping | AV/IT Security
4D BIM - Construction Scheduling
We develop a 4D Construction Phasing Model for constructability, costing, and scheduling purposes. It incorporates the start and finish date data for the supply and installation of construction components and reveals the importance of them to the overall project. Our 4D BIM model will project all the construction schedules which will help to negate last-minute on-site design coordination and rework, ultimately eliminating waste from the delivery process and speeding it up. We develop a 4D Schedule after integrating the approved CPM Schedule with the coordinated model in Navisworks. The intent is to provide bidders with a bid document based on a coordinated model that can be constructed within the scheduled timeframe. The Department of Administrative Services will review it at three stages – 50 % DDs, 50 % CDs, 100 % CDs, and more frequently if required.
As per the CT DAS Guidelines, we use "Task Types" and "Appearance Definitions" within Navisworks to communicate- trades by color, critical path, etc. We also update 4D schedules for monthly construction coordination.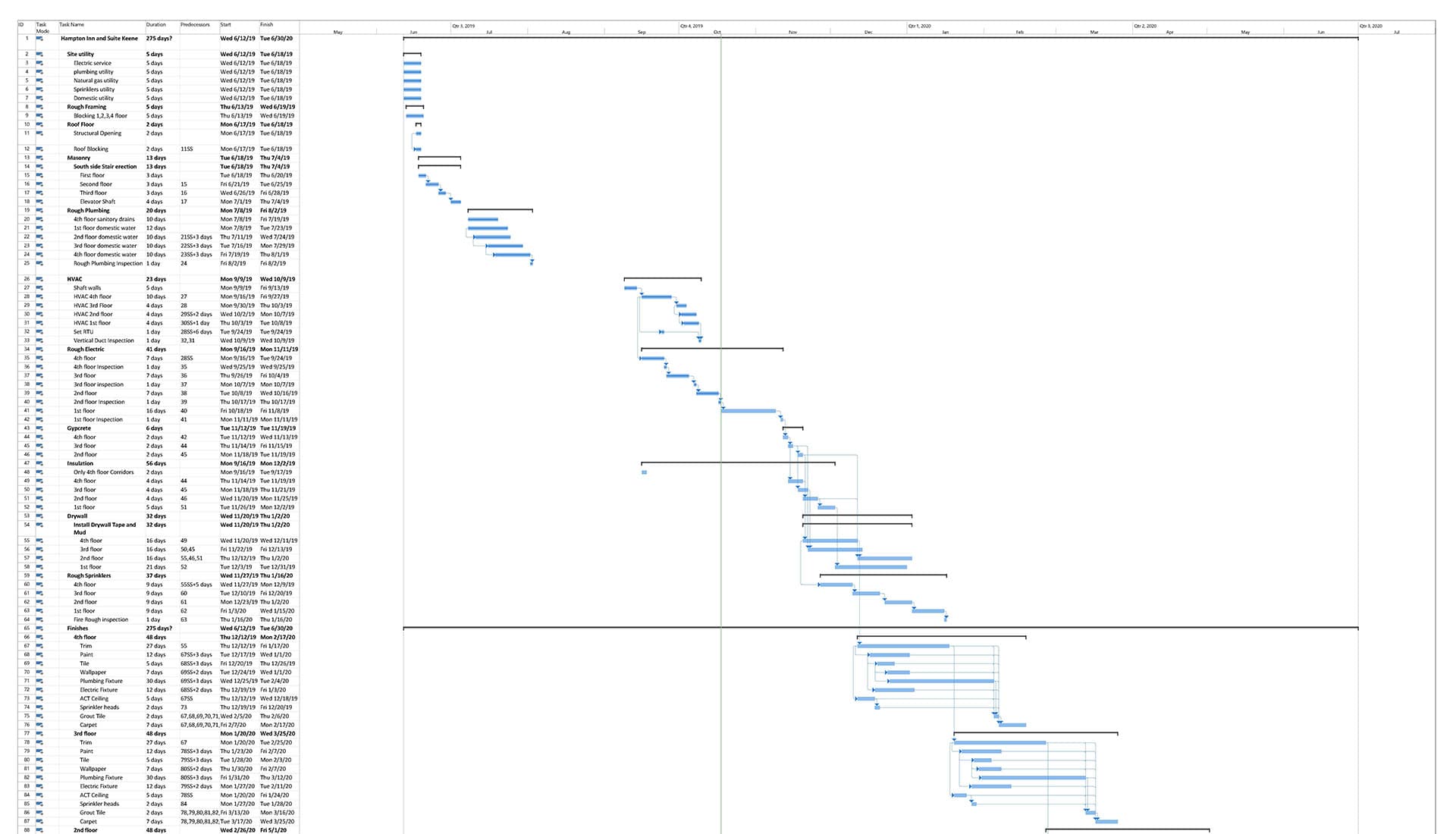 LOD 400 BIM Models
We provide an accurate and complete fabrication and assembly information that can be driven directly from the BIM model. The details and information contained by LOD 400 elements can be handed over directly to suppliers to manufacture the building components being represented. We need Architectural design drawings, specifications, and addendums for us to deliver coordinated LOD 400 BIM model for fabrication purpose, procurement schedules as per the client's requirement, and fabrication/shop drawings in .dwg and .pdf formats.
LOD 400 BIM Model will be capable of producing automated shop drawings and fabrication drawings. According to the requirement of the client, we can also include; method statements, visualizations of potentially hazardous activities, project scheduling, formwork sequencing, traffic diversions, and so on. At LOD 400 BIM Model specific system information is included and elements are modeled with the necessary level of detail and accuracy for the fabrication of the components. It includes specific graphics, quantities, size, shape, location and orientation, interfaces to other systems, and fabrication, assembly, and installation details. as per the BIM Execution Plan (BEP).
LET US KNOW HOW WE CAN ADD VALUE TO YOUR PROJECTS