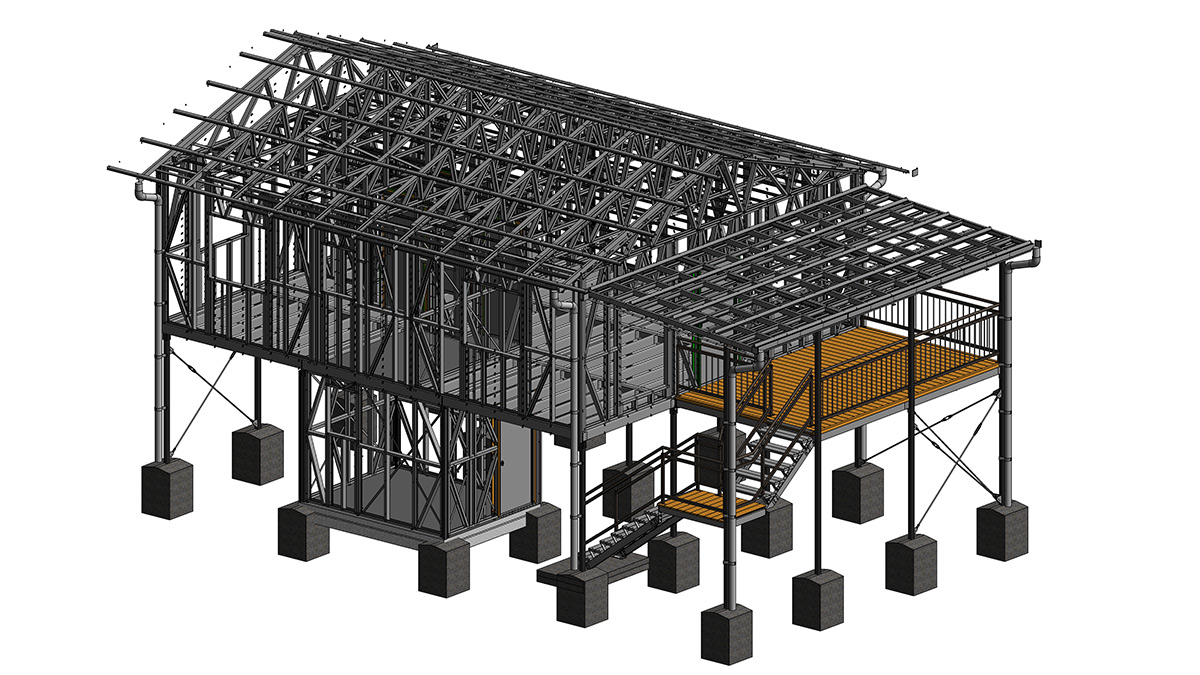 Case Study - Structural BIM Modeling for Multi-Residential Housing
Developing Structural BIM Model, Revit Families, and Bill of Quantities (BOQs) for Multi-Residential Housing Project.
PROJECT NAME : Structural Modeling for Multi-Residential Housing Project in Papua New Guinea
CLIENT : Prefabricated/Modular Buildings & Materials Company
INDUSTRY : Multi-Residential
SERVICES : BIM Modeling- Structural & Architectural | Revit Family Creation | Shop Drawings | Bill of Quantity (BOQ)
TOOLS : Autodesk - Revit, AutoCAD
ABOUT PROJECT
The affordable housing project, located in Napa Napa, Papua New Guinea is a multi-residential housing project that required LOD 450. This project for the house on stilts included modeling of the house units to produce Architectural & Structural drawings, modeling and updating 89 Revit families, and creating Bill of Quantities (BOQs).
PROJECT BRIEF
The challenge of this prefabricated/modular housing project was that we needed to model the entire structure to a Level of Detail (LOD) of 450. It required immense precision and accuracy of work. We developed 89 different types of Revit Families of Timber & WPC, Roof and Roof Plumbing, External Cladding, Doors, Windows and Glazing, Internal Linings and Finishes, Stairs, Ramps & Balustrades, and Furniture Fixtures and Equipment (FFE). We had also provided the client with a Bill of Quantity of structural elements in the model.
Project Skills & Expertise
The BIM authorizing software used for the execution of this project were AutoCAD and Revit from Autodesk's 2018 AEC collection package. Dedicated BIM modelers from our modeling team worked in sync to create accurate families using Revit.
Download Structural Design Review Checklist
Download a printable 12-pager checklist intended to help Structural Engineers to review Scope, Design, Criteria, Calculations, and Contract Document. This checklist is intended to promote the production of high-quality structural contract documents with minimal errors.
Structural Design Review Checklist
United-BIM has done a great job of developing BIM models, Revit Families, shop drawings and BOQs accurately on time
Project Manager