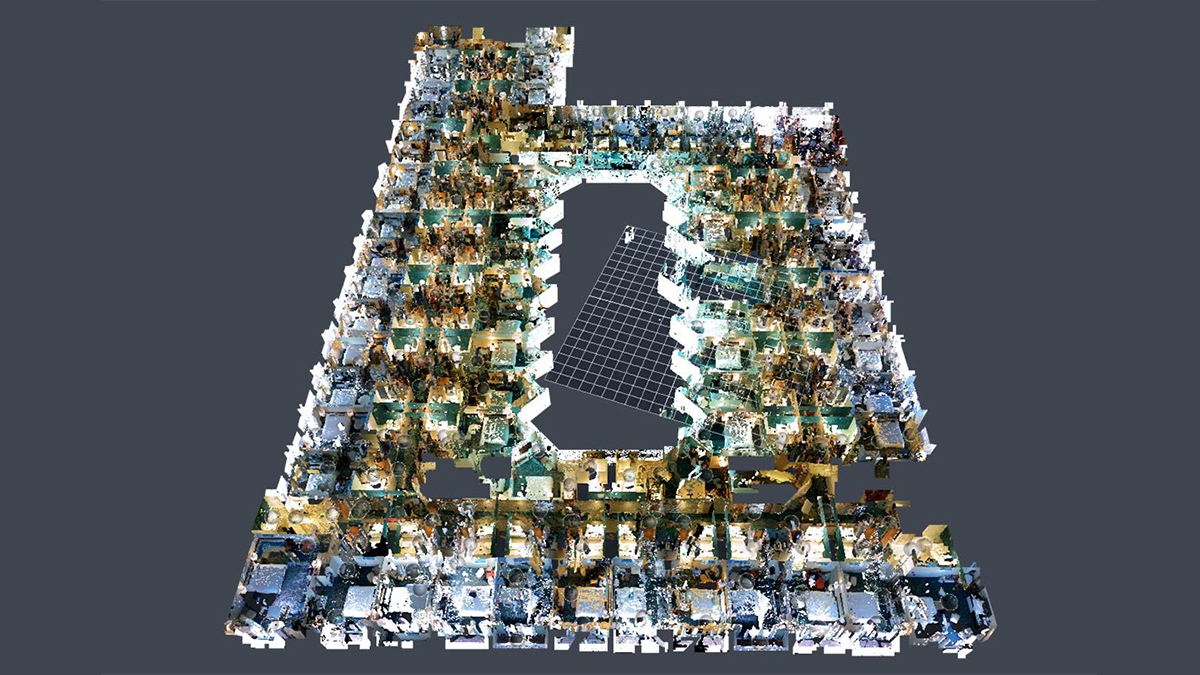 Case Study- Scan to BIM & Architectural BIM Services
Development of Revit BIM Model from Point Cloud Scan Data of a Hotel in Aruba
Project name : Development of Revit BIM Model from Point Cloud Scan Data of a Hotel in Aruba
CLIENT : An Integrated Architecture, Engineering and Construction Firm
INDUSTRY : AEC
SERVICES : Scan to BIM & Architectural BIM Services
TOOLS : Revit & ReCap Pro
About Project
The project was about a renovation of a Hotel, for which our client wanted an accurate conversion of Point Cloud Scan data into a Revit BIM Model.
The Client - An Integrated Architecture, Engineering and Construction Firm
Client's Requirements - Accurate conversion of Point Cloud Scan Data with multiple references points to a BIM model with LOD 350
Project Needs - We accurately converted Faro's point cloud scan data provided by the client in to a BIM model. The client wanted us to model 6 story Hotel and include all the architectural elements like room, doors, beds, windows, furniture, etc. at LOD 350 level.
Deliverable Requirements- LOD 350, Architectural Modeling, Point Cloud Scan to BIM from 225 reference points.
Project Deliverable- .DWG, .IFC, & .RVT file formats with Revit Version 2019
PROJECT BRIEF
The hotel project was captured by using Faro's laser scanning device from 225 different reference points. We had to model the entire point cloud scan data and include all the Architectural elements and components at LOD 350.
The project size was 182, 490 sq. ft. of a hotel project undergoing renovation.
The client provided us with Point Cloud Scan Data for us to model all the Architectural Components from it.
We converted the point cloud scanned data into a 3D model using ReCap Pro. After this, we developed it into an Architectural BIM Model using Revit.
Project Skills & Expertise
The technologies used for the execution of this project are Point Cloud Scanning and Revit BIM Modeling. The dedicated BIM team worked in sync to create an accurate model using Revit and ReCap software. Our 3-Level of quality checks assured accurate reproduction of dimensions and specifications.
Download Drawing Review Checklist for Perfect Design Drawings
United-BIM has developed a 5-pager Scan to BIM Execution Plan + Checklist covering approximately 70-checkpoints of Level of Effort (Architectural, Structural & MEPFP elements), Model setup, Point Cloud Scan and Revit Check. This checklist can be used for your Renovation/Refurbishment, Retrofit, or Reconstruction projects.
We have included our experience and expertise while creating this handy checklist to assure accurate conversion of Point Cloud Scan into a BIM Model.
Download
United-BIM stood by their value proposition of quality, speed and consultative approach and successfully completed our project with accurate BIM details, 2D CAD models and clash detection
PRODUCT PROCUREMENT MANAGER