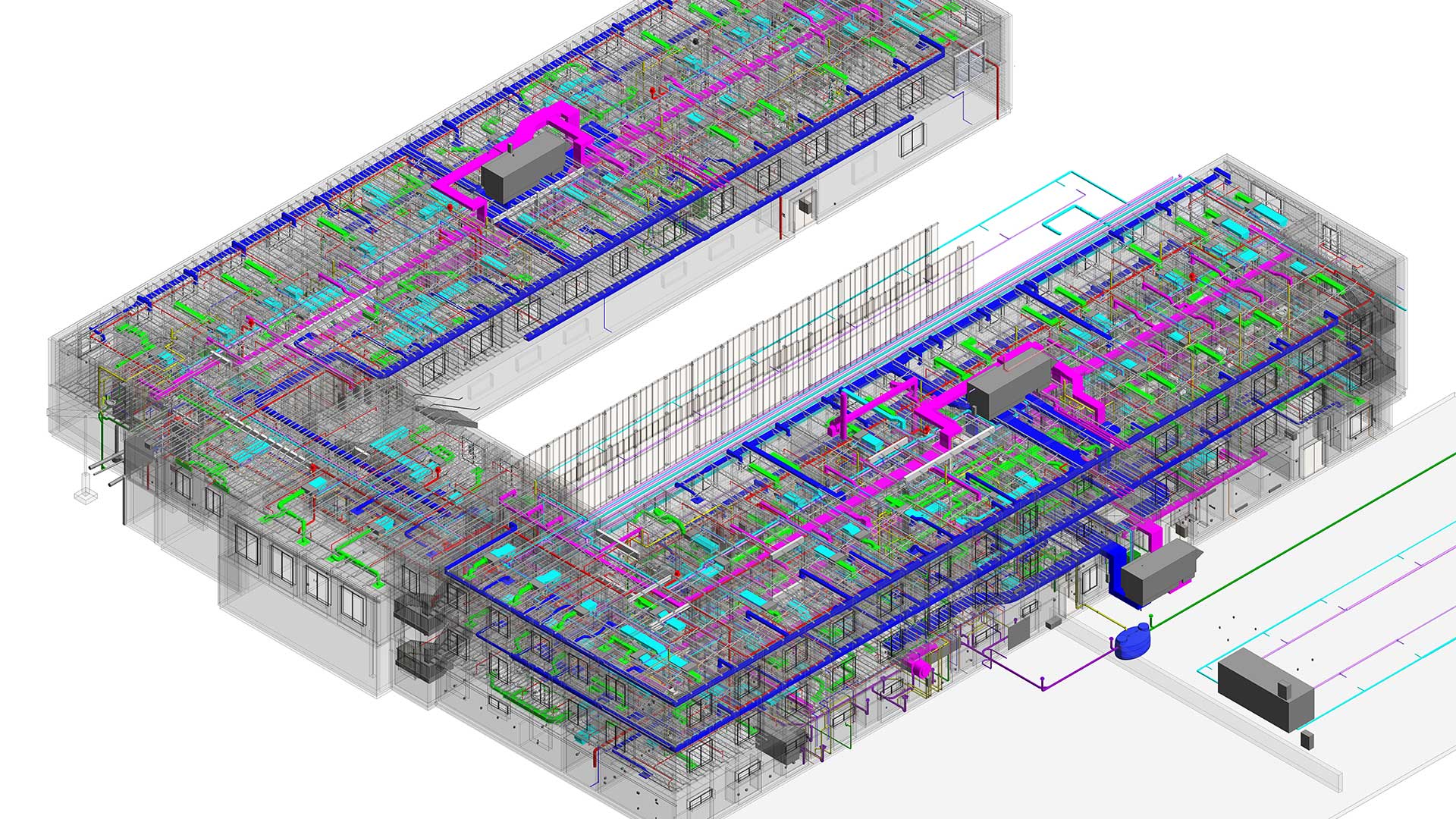 Provided MEP-FP Clash Coordination Services for Boston Medical Center Renovation Project
BIM modeling and interdisciplinary clash coordination services for existing building and renovation of 3-story Boston Medical Center Project.
Project Name : Boston Medical Center Project
Project Location : Boston, MA
Services Provided : MEP-FP Modeling | Clash Coordination | Onsite and Offsite Coordination | Point Cloud Scanning to BIM | Underground Utility Scanning
Client : A General Contracting Firm
LOD : 350
Tools : Navisworks, Revit, GPR Technology, ReCap
Inputs from Client
Site access
Revit design model (Architectural, Structural, Mechanical, Electrical, and Plumbing)
Construction documents set
Shop drawings
Design changes/redlines
Company standards – template, drafting guidelines, file naming conventions, etc.
Our Deliverables
3D Laser Scan of the existing building and updating MEP-FP Revit models
Coordinated Revit MEP-FP BIM model
MEP-FP As-built drawings
MEP-FP equipment COBie spreadsheets
Attend virtual meetings (On-site & Off-site)
Supply ground penetrating radar & electromagnetic induction survey to locate and mark sub-surface utilities and structures
UNITED-BIM GOALS
MEP-FP modeling and coordination
Clash detection and clash reports generation
On-site & off-site coordination and meetings with the stakeholders
Attend virtual meetings
Collaborate with the design team, and contractor team for change orders and RFI's
Point cloud scan to BIM
Underground utility scanning
PROJECT BRIEF
We have completed the project in two phases to produce a coordinated MEP-FP model from an existing condition of the building. Project scope in phase 1 required redesigning and remodeling of existing conditions of the building, so we developed the current condition model by collecting the point cloud scanning data and underground utility scanning data. Further, we audit the existing condition model and rectify maximum errors. In the next phase of the project, we have modified and updated the existing condition model with the new design intent model. In the entire project, we ran multiple onsite and offsite interdisciplinary clash coordination to reduce clashes, change orders, and RFI's. Our continued collaboration with the designers and contractors for the design inputs has led us to deliver the final coordinated BIM Model.
Project skills & expertise
Our experience of BIM modeling and clash coordination services led the design and engineering team to successfully execute the design for the renovation project. Our BIM modelers and drafters team were consistent in delivering quality work with quick turn-around time throughout the project.
United-BIM performed well by delivering the final construction documents on time, which were precisely prepared and coordinated
Project Manager