Case Study - MEP Modeling and Coordination Services for Residential Project
MEP modeling and coordination with Architectural and Structural trade for a Texas based 238,159 SQFT, 18-story residential project.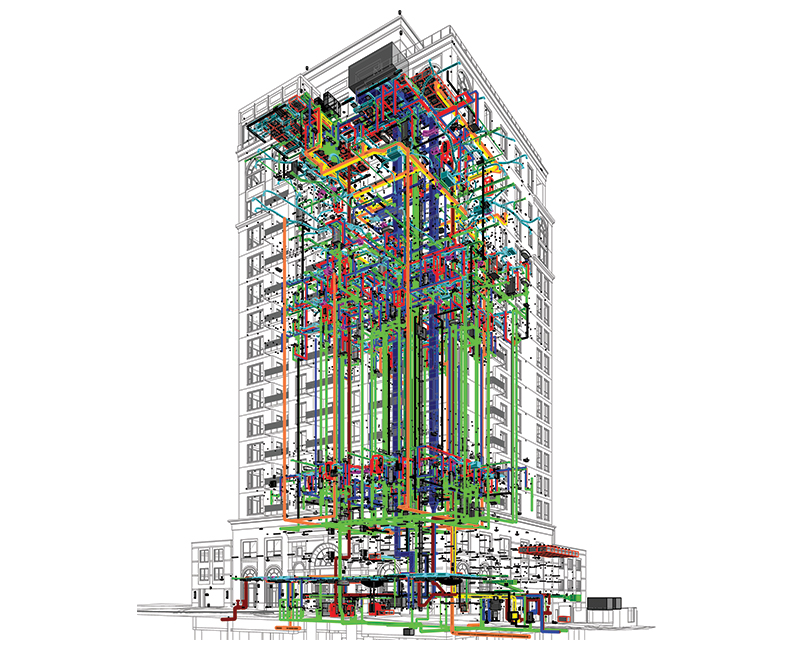 MEPFP Modeling and Clash Coordination Services for a Residential Tower
Services

MEP Modeling and Clash Detection and Coordination
Tools

Navisworks, Revit, and AutoCAD
About Project

This was a 238,159 SQFT of Residential project with a lower floor + 18 story building. The client requirements were to effectively coordinate MEP trades and run clash coordination process.
The Client -An investor firm in Texas
Client's Requirements - MEP modeling and clash coordination
Project Deliverables- Coordinated BIM Model with LOD 350 level of detailing. All model deliverables were handed over in .RVT, .PDF, .DWG and .NWD, .NWF, and .NWC format.
Project Brief

We have effectively run the clash detection process and provide the MEP modeling and coordinated BIM model. We have successfully delivered the project within the given time.
Our clash detection and coordination process lead to minimum design changes and change order.
Project Duration: 4 Weeks
We took part in the coordination meetings with the project stakeholders for effective collaboration and coordination process.
Project skills & expertise
Our experience of LOD 350 Modeling, MEP Clash Detection, and Coordination led to the required design modification of MEP components. Our clash coordination process led the project team to minimum design changes and change orders. We effectively coordinated MEP trades with the Architectural and Structural Trade.
Job well done by United-BIM, accuracy and details that we needed were delivered by them as per the projects' timeline.
Project Manager