Case Study- Architectural Drafting and BIM Services
We provided 2D Drafting & 3D BIM Models for Architectural Elements and Components for a Industrial Project in Ellington, CT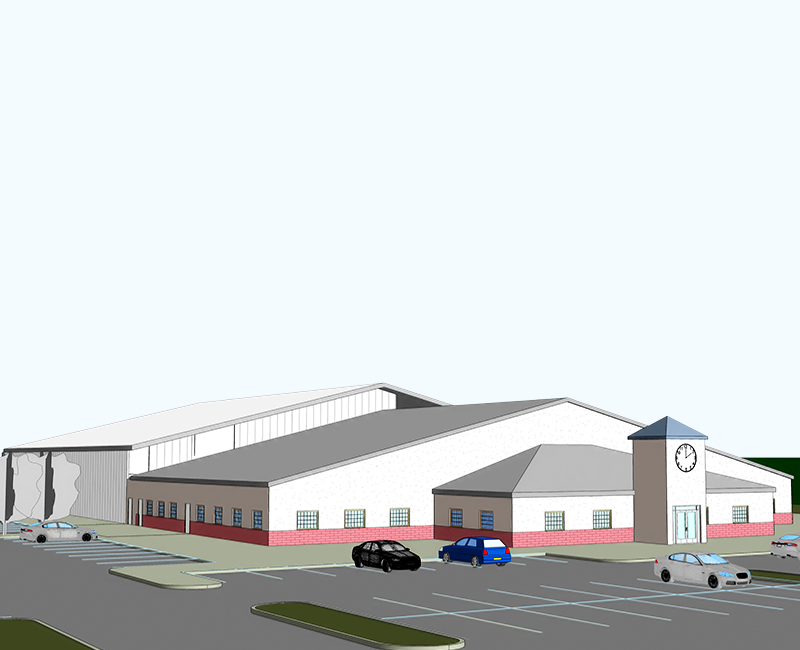 We provided 2D Drafting & 3D BIM Models for Architectural Elements and Components for a Industrial project in Ellington, CT
Client

An Integrated Architecture, Engineering and Construction Firm
Industry

A/E/C - Architecture/Engineering/Construction
Services

Architectural Drafting & Architectural BIM Services
About Project

The client wanted us to develop 2D CAD Drawings and 3D BIM Models for this new construction of a Industrial project based in Ellington, CT.
The Client - An Integrated Architecture, Engineering and Construction Firm
Client's Requirements - Architectural 2D Drafting & 3D Revit BIM
Project Needs - Accurate Architectural Drafting and Modeling at LOD 350
Project Brief

We used Revit and AutoCAD to develop 2D CAD drawings and 3D BIM models at LOD 350 for all the Architectural elements and components.
Project Skills & Expertise
The BIM authoring software used for the execution of this project was Revit from Autodesk's 2018 AEC collection package. Dedicated BIM modelers from our architectural modeling team worked in sync to develop accurate BIM model and 2D CAD drawings.
Download Drawing Review Checklist for Perfect Design Drawings
In the early phase of design, it is important to make sure the drawings are made up to the expectations. Review design drawings to perfection with this easy-to-use and handy drawing checklist, made for BIM team members (architects and MEP design engineers) of AEC companies.
Download Drawing Review Checklist
Quality, speed and a consultative approach were delivered by United-BIM while developing families with strict deadlines
Product Procurement Manager