Case Study - Point Cloud to BIM Services
Development of Revit BIM Models from a Point Cloud Scan Data of a Mechanical Room of a School Facility in Florida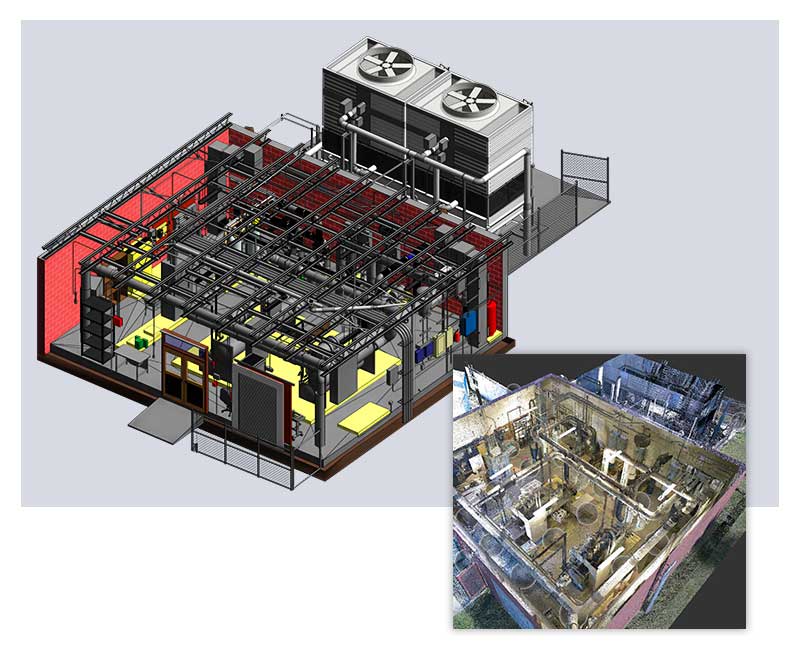 Revit BIM Modeling of an Existing Mechanical Room of a School Facility from a Laser Scan Data with Multiple Reference Points
Client

Engineering Consultant- Florida
Industry

MEP Engineering Firm
Services

Point Cloud to BIM Modeling Using Revit & ReCap Pro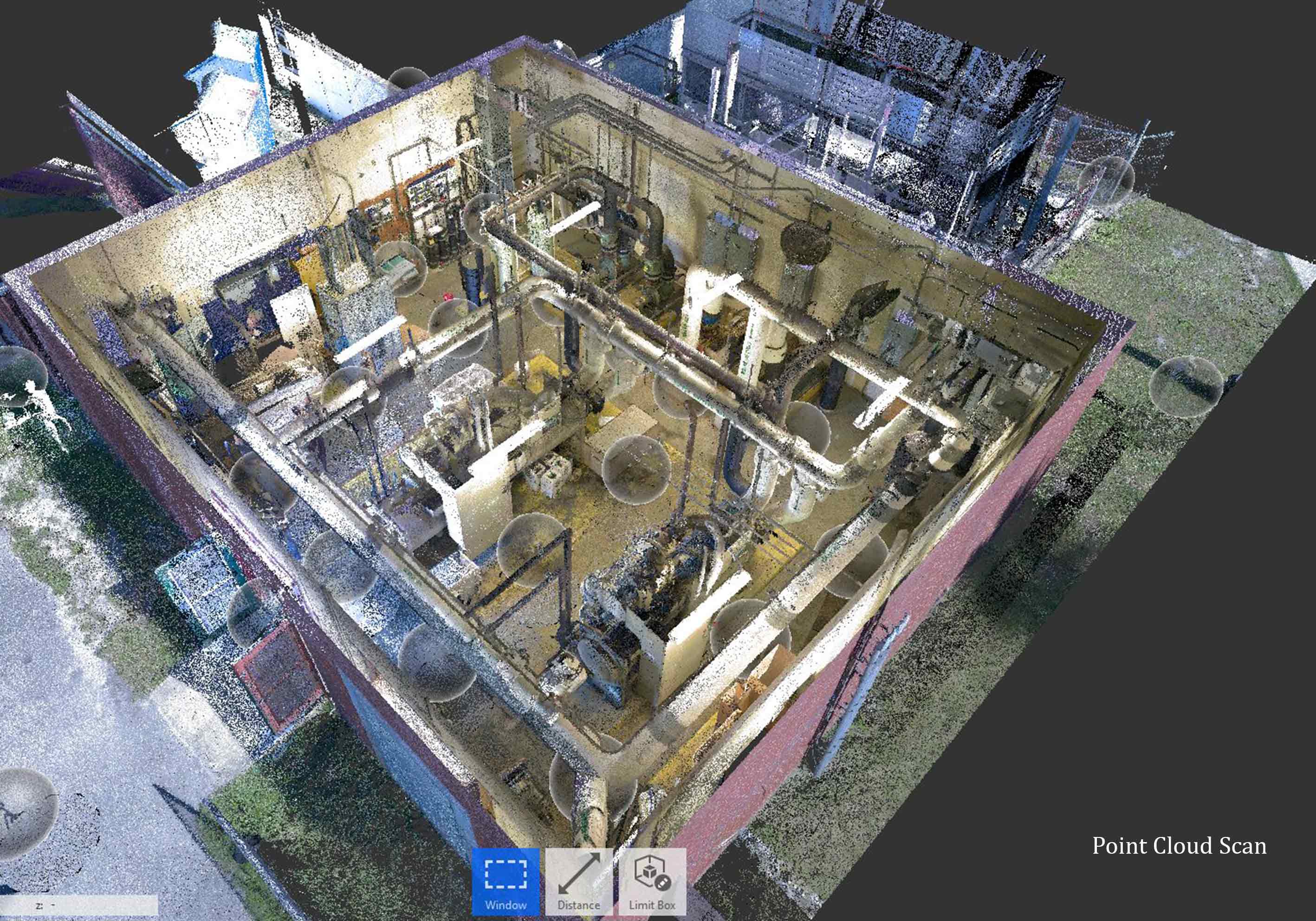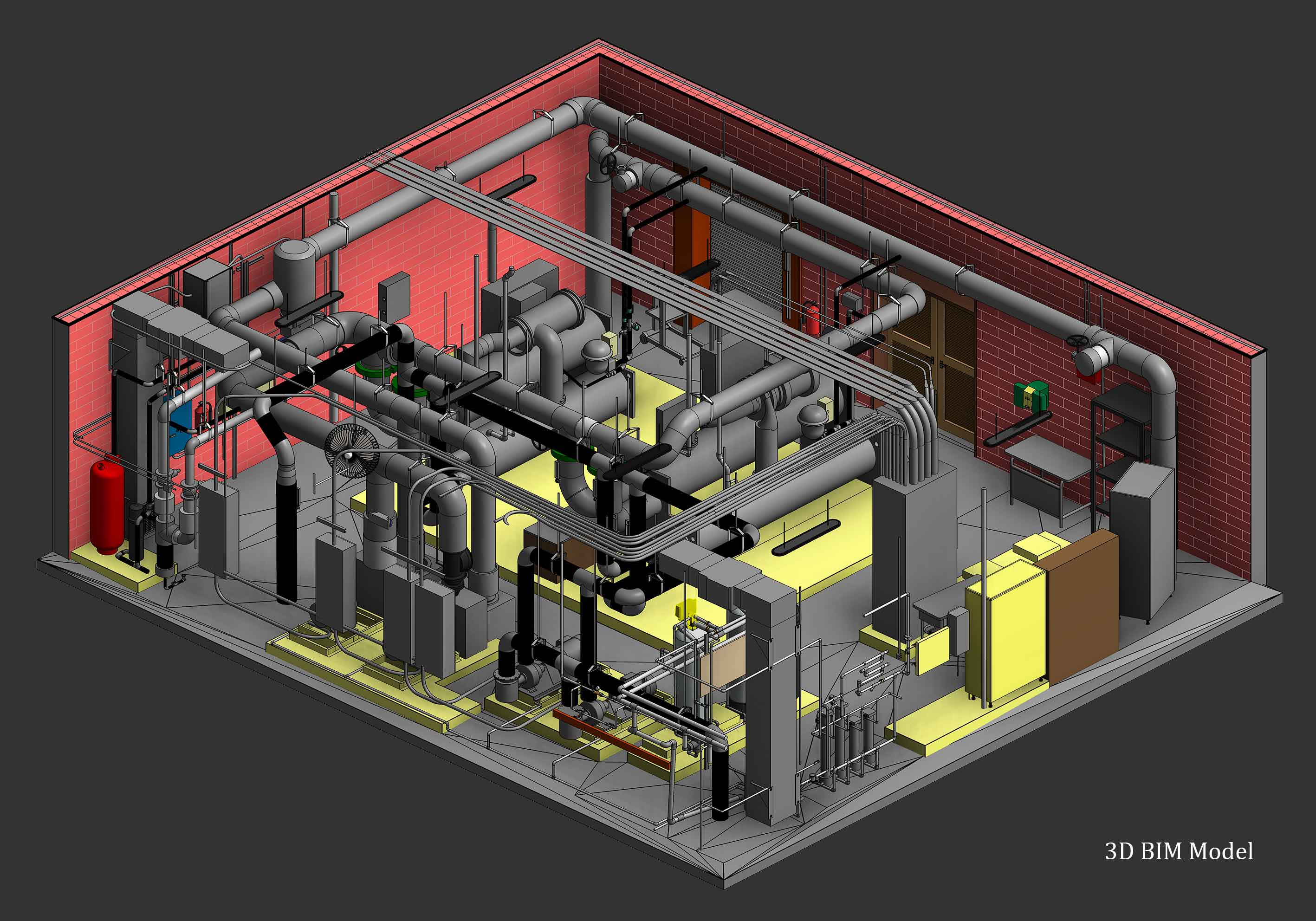 About Project

With the purpose of recreating a 3D model of an existing Mechanical Room, we used Autodesk Revit and Recap Pro. The Mechanical Services Room was scanned from a multiple reference points to get an accurate existing conditions. From numerous viewpoints, our BIM modelers created a 3D Revit BIM Model of a HVAC system. This 3D model contained customized Revit families/Joinery items, ducting system and HVAC components.
Project Brief

The main purpose of this project was to renovate existing Mechanical Room of an educational facility. The details of an existing conditions was gathered and reconstructed through Point Cloud to BIM (Scan to BIM) services. The project was carried out in two stages: Scanning and Modeling. It was important to get an accurate and detailed scan from different reference points for modelling it in 3D. We used AutoDesk Revit and ReCap Pro for 3D Revit BIM modeling.
Project Skills & Expertise
The technologies used for the execution of this project are Point Cloud Scanning and Revit BIM Modeling. Dedicated BIM modelers from our MEP modeling team worked in sync to create an accurate model using Revit and ReCap software. Our 3-Level of quality checks assured accurate reproduction of dimensions and specifications.
Download Scan to BIM Execution Plan + Checklist
United-BIM has developed a 5-pager Scan to BIM Execution Plan + Checklist covering approximately 70-checkpoints of Level of Effort (Architectural, Structural & MEPFP elements), Model setup, Point Cloud Scan and Revit Check. This checklist can be used for your Renovation/Refurbishment, Retrofit, or Reconstruction projects.
We have included our experience and expertise while creating this handy checklist to assure accurate conversion of Point Cloud Scan into a BIM Model.
Download Scan to BIM Execution Plan & Checklist
Hawk eye for details and visual calibration of different views of point cloud data. Excellent communication and collaboration throughout the project.