Case Study - MEP Modeling, Coordination and Clash Detection Services
Creation of mechanical, electrical plumbing (MEP) disciplines model to a high level of detail and coordinate with building project contributors for a new hotel project in Williamstown, MA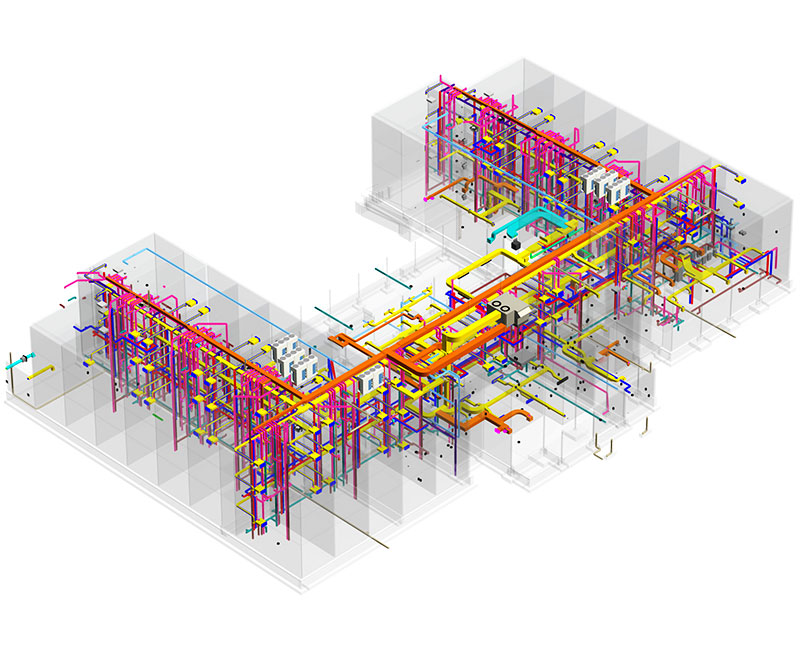 Revit MEP BIM Modeling, Coordination & Clash-detection for a New Hotel Project
Client

Russell and Dawson - Connecticut
Services

MEP BIM Services | MEP Coordination | Clash-detection & Resolution
Tools

Revit, AutoCAD, Tekla, Navisworks, Bluebeam, 3D Studio Max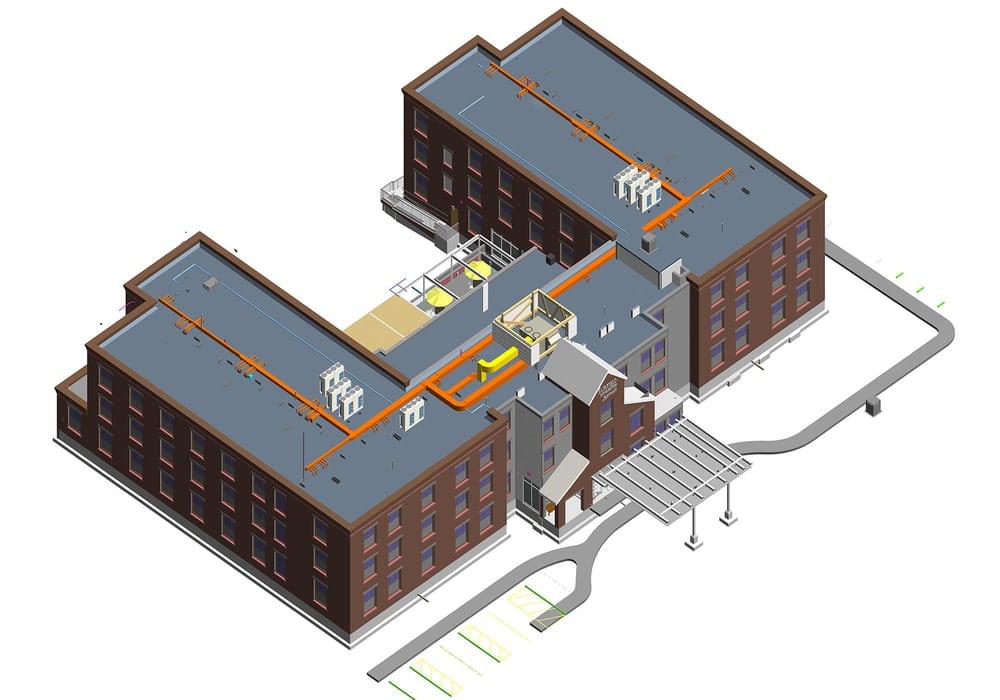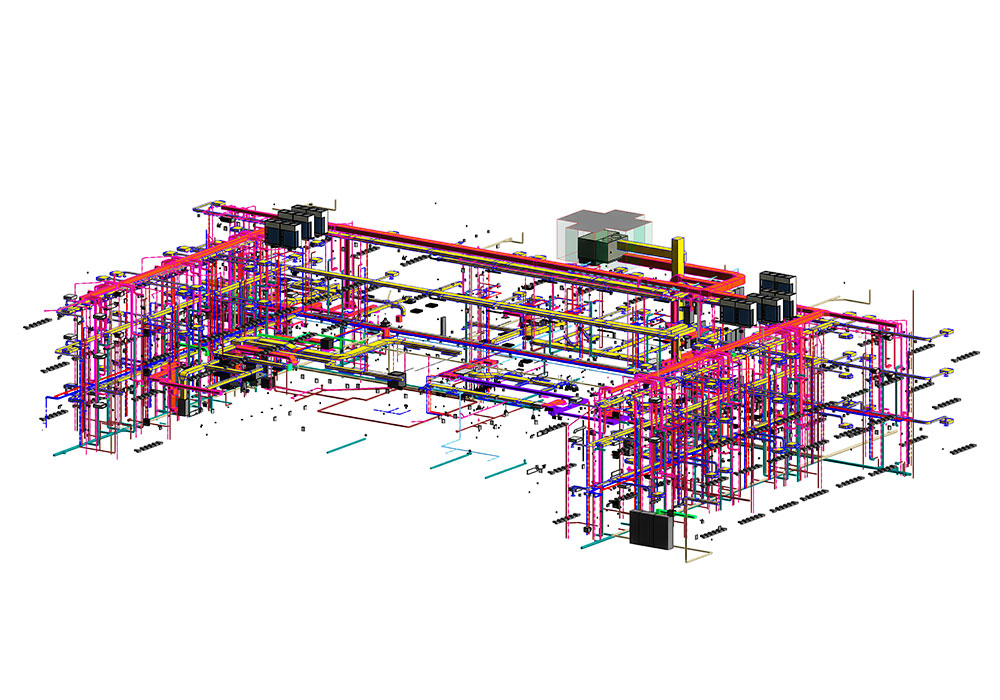 About Project

Fairfield Inn & Suites, located in Williamstown, MA is a new development of a 56,000 SQFT with 95 rooms on a two-acre land. The three-story brick building of this hotel is designed to fit with the architecture of Williamstown. Hotel's red brick building echoes with the architecture of North Berkshire's historic mills. We were assigned the task of BIM implementation during the hotel construction project. We are proud to have successfully executed the BIM process consisting of BIM Modeling (architectural, mechanical, electrical, plumbing, structural) and Coordination throughout the project.
Project Brief

The scope of this hotel project consisted of creating a MEP design model and coordination and collaboration of the architectural, structural and MEP designs. With the successful implementation of BIM, we were able to effectively communicate and manage the design model changes from multiple points. We have created highly accurate & detailed MEP (mechanical, electrical, plumbing) model by considering coordination and fabrication level of detailing for the project. Effective clash detection during the coordination process provided valuable insights for designers to make the necessary changes.
Project skills & expertise
The services used for the execution of this project are Revit BIM Modeling and Coordination. Dedicated BIM modelers from our MEP modeling team worked in sync to create an accurate MEP (mechanical, electrical, plumbing) model using Revit and Navisworks. Our 3-Level of quality checks assured accurate reproduction of dimensions and specifications.
10 Set of Design Coordination Checklists
During the design coordination process, it becomes essential for each building system designers to coordinate their designs with other disciplines. Here are the individual coordination checklists for 10 design disciplines for clash-free coordination.
DOWNLOAD
Hassle-free services. It was very well coordinated and delivered in the given time frame. Kudos to you guys!