Case Study - Revit Family Development of FF&E (Furniture, Fixtures & Equipment)
Development of parametric Revit Families as per each Hotel's Brand FF&E Specs Manual - Marriott, Hilton, IHG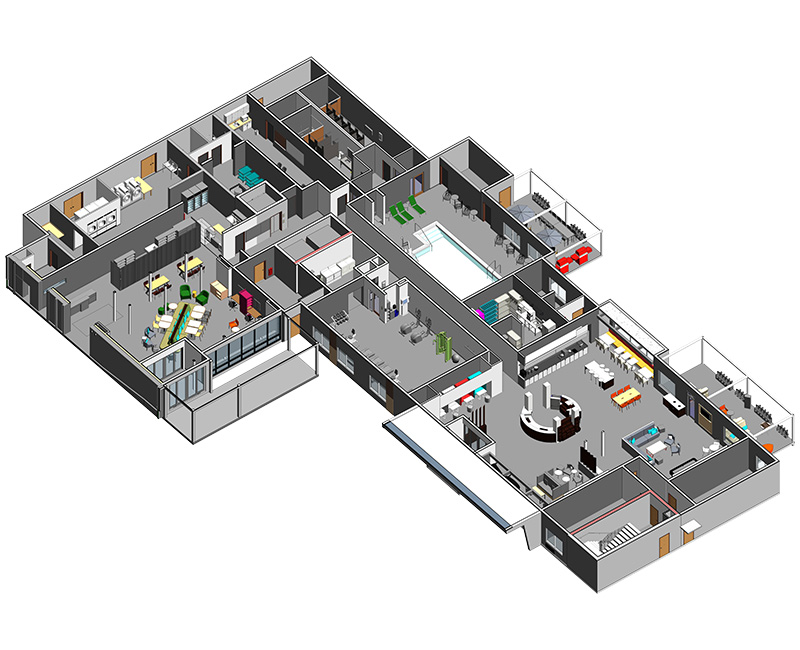 Revit Family and CAD Development Services for an Architecture Firm's Hotel Brand Projects - Marriott, IHG and Hilton
Client

An Integrated Architecture, Engineering and Construction Firm
Industry

A/E/C - Architecture/Engineering/Construction
Services

Revit Family & BIM Object/Content Creation Services
Tools

Autodesk - Revit, AutoCAD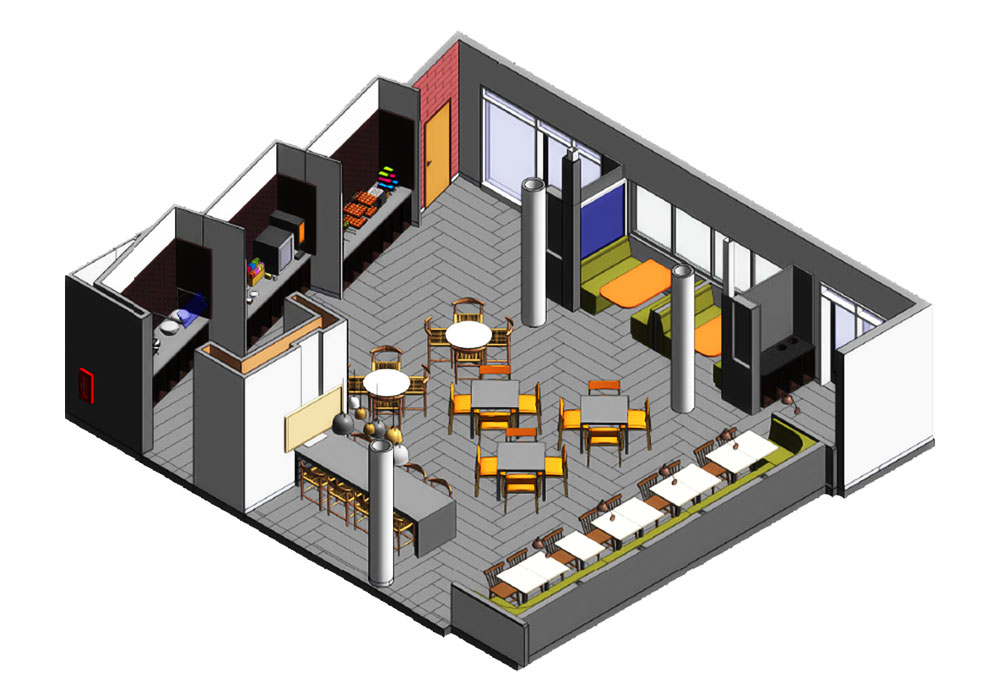 About Project

An integrated architecture firm needed to develop light-weight & parametric Revit Families with LOD 400 details for their hotel brand projects. The projects included creating families for areas - Public space & Guestrooms
The Client - An integrated AEC firm based in Hartford, CT
Client's Requirements - Furniture, Fixtures & Equipments Revit families for their Hotel brands - Marriott: Fairfield Inn & Suites, IHG: Holiday Inn, Hilton: Tru by Hilton
Project Needs - Develop accurate & parametric Revit families to align with the client's project schedule
Project Brief

We developed Revit Families from Hotel Brand FF&E Specs PDF manual which included six divisions of CSI-Masterformat (10-Specialties, 11-Equipment, 12-Furnishings, 22-Plumbing, 26-Electrical, 27-Communications). Our work included developing the following types of Revit families as per the specification sheet (cut sheet) included in FF&E manual:
12-00-00 Furnishings - Nightstand, Double bed base, Chair, Sofa, Lounge chair, Millwork wall, Breakfast table, Buffet counter, Mattress set, closet, etc.
11-00-00 Equipments - Dumbbell rack, Dumbbells, Elliptical-Cross trainer, Treadmill, Microwave, Refrigerator
10-00-00 Specialties - Signage, Glass writing panel
22-00-00 Plumbing - Guest bath vanity
26-00-00 Electrical - LED bulb, Ceiling mounted light fixture, Chandelier, Single & double nightstand wall sconce, Pendant lobby bell, Vanity light, etc
27-00-00 Communications - Wall mounting bracket, LED TV
Project skills & expertise
The BIM authoring softwares used for the execution of this project were AutoCAD and Revit from Autodesk's 2018 AEC collection package. Dedicated BIM modelers from our architectural modeling team worked in sync to create accurate families using Revit.
Download Revit Family Development Checklist
Download a 5-pager Revit Family Development Checklist. This checklist can be used as a quality control tool for families that we create, it includes all the standard steps that we need to go thru to make sure we are building quality families.
DOWNLOAD REVIT FAMILY DEVELOPMENT CHECKLIST
United-BIM has done a remarkable job of creating accurate Revit families and BIM objects, kudos to the team. Looking forward to collaborate with you again
Project Manager