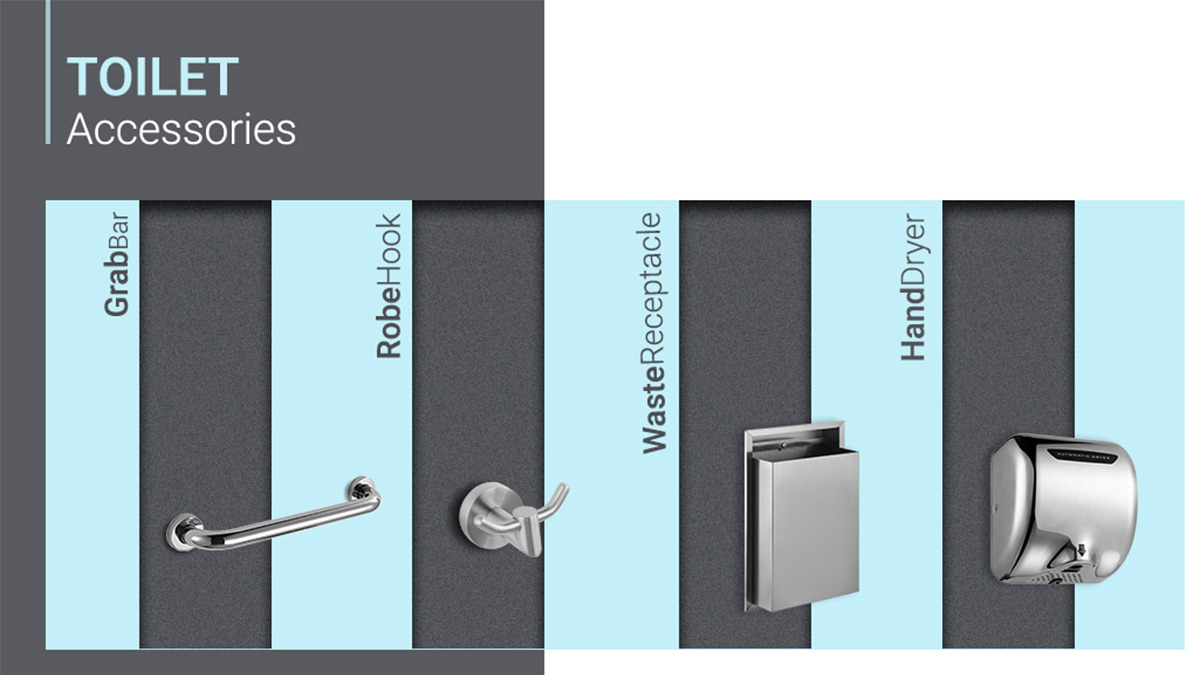 Revit Family for Toilet Accessories
Delivered 273 Revit Families for 22 types of Toilet Accessories along with 273 Product cut-sheets in 21 days
PROJECT NAME : Revit Family Creation Services for a Procurement Firm's Toilet Accessories
CLIENT : Procurement firm - AORBIS
INDUSTRY : AEC
SERVICES : BIM data in Revit
TOOLS : Autodesk - Revit
ABOUT PROJECT
AORBIS – US-based Procurement firm needed to create light-weight & parametric plumbing Revit Families and Product Cut-sheets/Spec-sheets of toilet accessories with LOD 350 details. The project included creating families for 22 products of toilet accessories.
The Client - A Procurement firm based in Hartford, CT
Client's Requirements - Create plumbing Revit families & cut-sheets for toilet accessories
Project Needs - Create accurate & parametric Revit families to align with the client's project schedule
PROJECT BRIEF
We created 273 Revit Families of 22 products & 273 product cut-sheets/spec-sheets of toilet accessories for a procurement firm. The client had provided excel files with dimensions and specifications & product reference drawings for the objects based on which we created parametric and light-weight Revit families. The CSI-Masterformat division was 10-28-00 Toilet Accessories and included the following products:
10-28-00 Toilet Accessories - Robe Hooks, Soap Dishes, Toilet Tissue Holders, Towel Bars, Grab Bars, Foot Rests, Waste Receptacles, Paper Towel Dispensers, Seat Cover Dispensers, Towel Dispensers, Sanitary Napkin Disposals, Shower Barn Doors, Shower Water Retainers, Shower Curtain Rods, Shower Seats, Accessory Ledge Shelves, Amenities Niche, Baby Changing Stations, Hand Dryers, Toilet Brush Holders, & Tumbler Holders.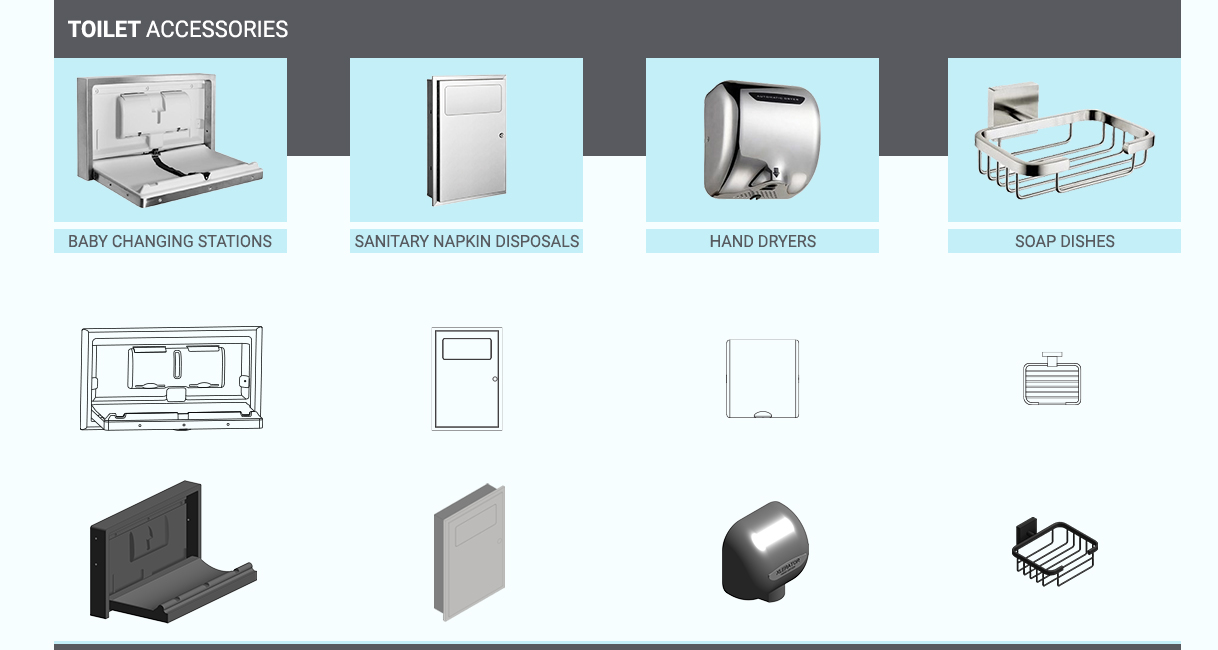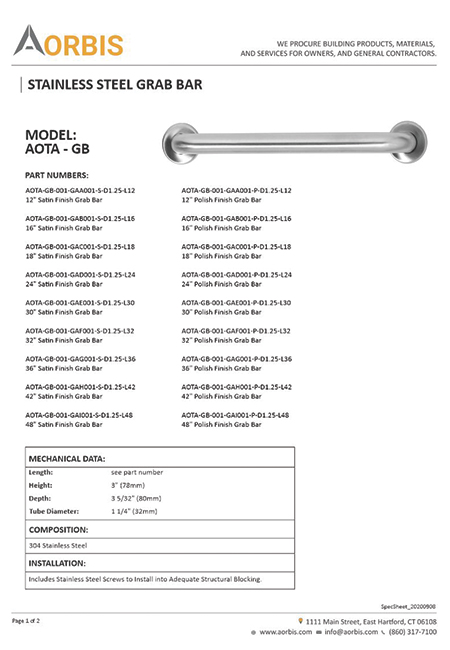 Project Skills & Expertise
The BIM authoring software used for the execution of this project was Revit from Autodesk's 2018 AEC collection package. Dedicated BIM modelers from our architectural modeling team worked in sync to create accurate families using Revit and delivered the families within 21 days.
Download Drawing Review Checklist for Perfect Design Drawings
Download a 5-pager Revit Family Development Checklist. This checklist can be used as a quality control tool for families that we create, it includes all the standard steps that we need to go thru to make sure we are building quality families.
DOWNLOAD REVIT FAMILY DEVELOPMENT CHECKLIST
Job well done by United-BIM, Quality, speed and a consultative approach were delivered along with effective communication while developing families with strict deadlines
Product Procurement Manager