BIM During
New Construction Project
BIM implementation throughout the hotel construction project- 3D Modeling
Services

3D Revit Modeling- Architectural MEP
Tools

Revit, AutoCAD, Tekla, Navisworks, Bluebeam, 3D Studio Max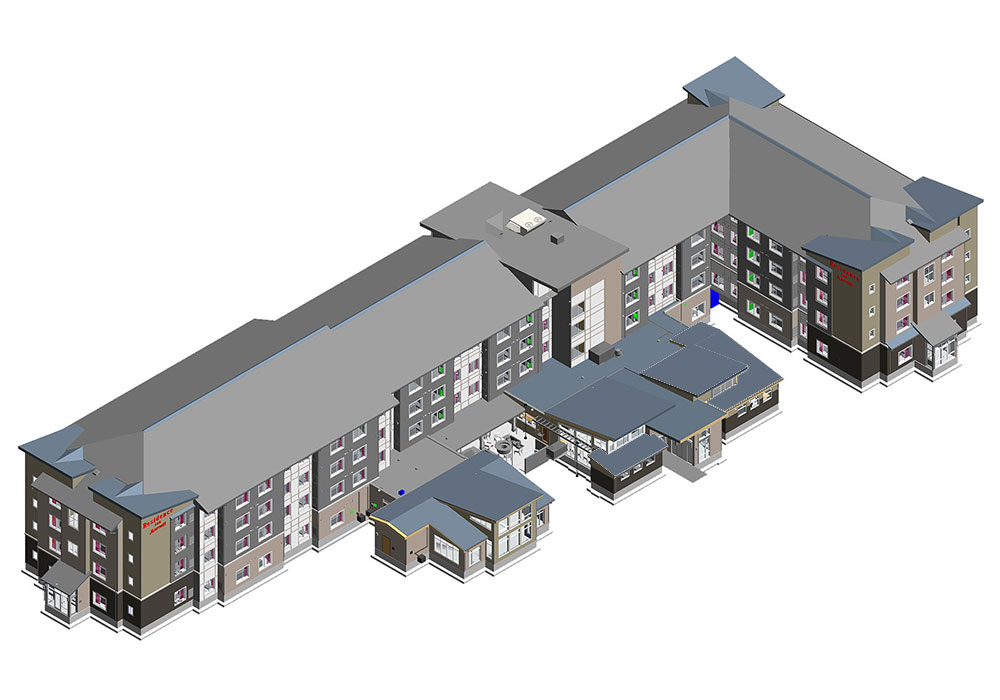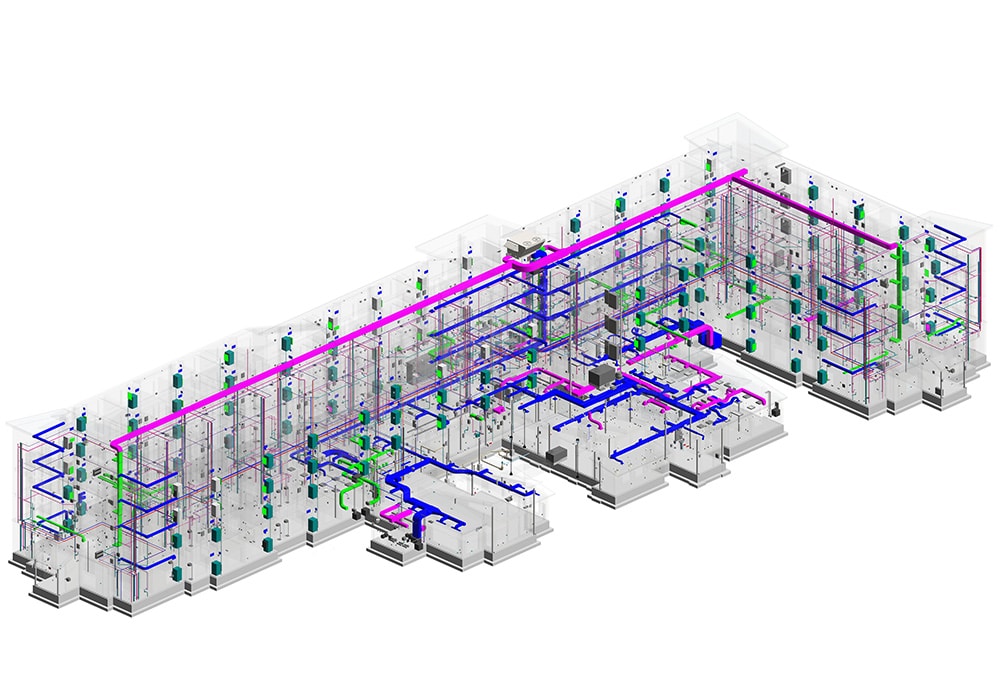 About Project

Residence Inn, located in Hamden, CT was a new construction development project of a 4-story hotel building. The significant challenge in this project was a crucial and complicated roofing. It involved multi-slope roofing which required accurate modeling skills and expertise to execute it with precision and significant speed. We were glad to be part of this project as a BIM partner, assigned with BIM execution involving 3D modeling.
Project Brief

The scope of this hospitality project consisted of creating a 3D BIM Models of the 4-story hotel building. It included the 3D modeling of design disciplines i.e. architectural, structural, MEP with fire protection. After the initial modeling phase, we assisted in design- MEP coordination, identifying the possible clashes in the design and correcting it.
Subscribe to Our Newsletter
* We don't share your personal info with anyone. Check out our Privacy Policy for more information.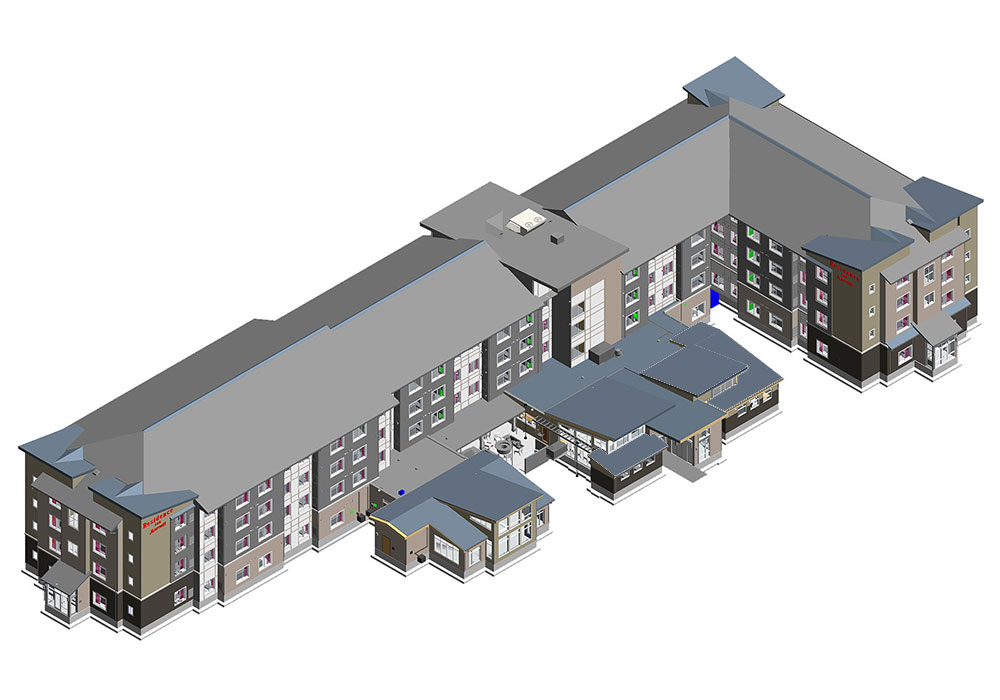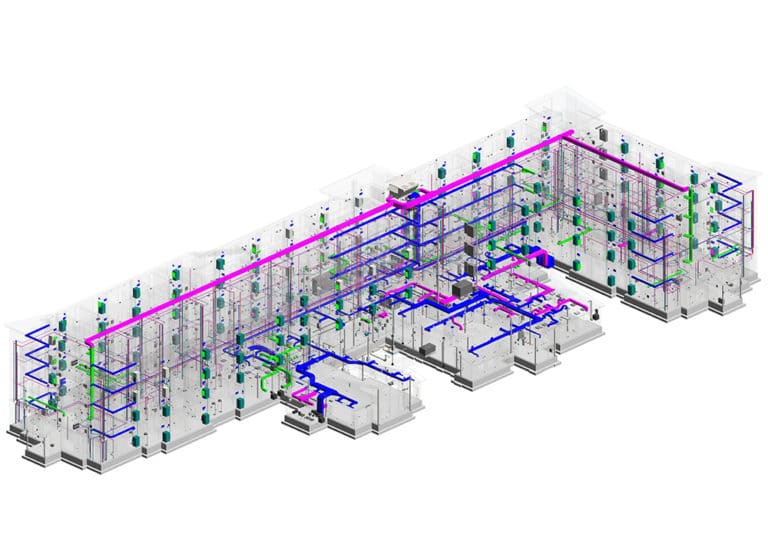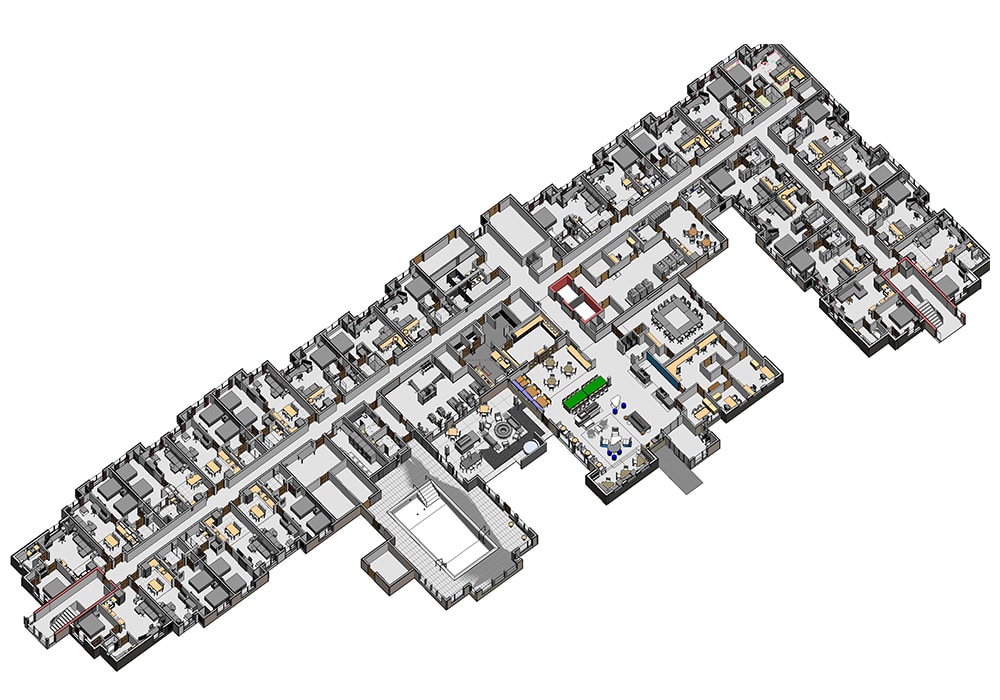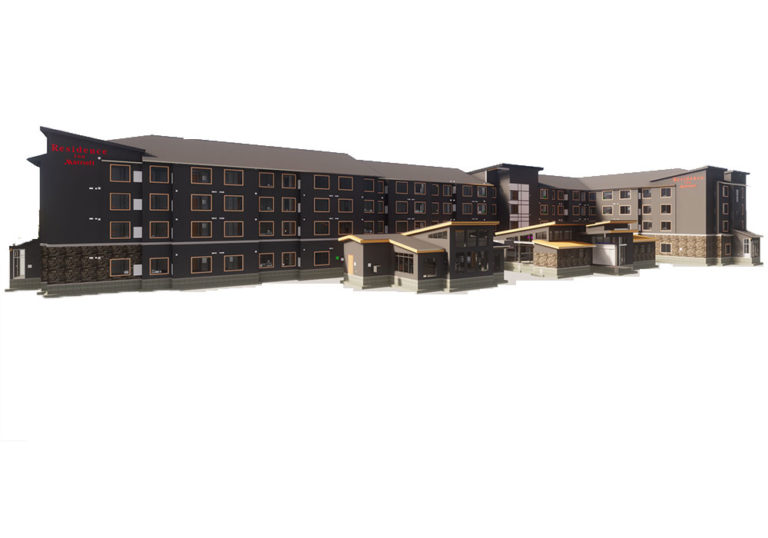 Project skills & expertise
The complicated roofing structure demanded a keen exposure to the micro modeling and detailed understanding of Revit tools and techniques. The created 3D architectural model with accurate dimensional precision was achieved through gradual design iteration and close collaboration and communication with the designers. We employed modeling software like Revit AEC collection, Navisworks, Bluebeam, Tekla, 3D Studio Max. We followed our standard quality checks & practices to assure the quality of project drawings.
Level of Development- 300
Experienced Precision
Excellent BIM support from the modeling team throughout the project, especially with the meticulous modeling of a complicated roofing structure.
Project Manager
Check out this case study on Instagram
View this post on Instagram