Case Study - BIM Services for a Pharmaceutical Building in Connecticut
BIM modeling and clash coordination services from the schematic design to construction documents phase and integrating BMS data into BIM for the building facilities.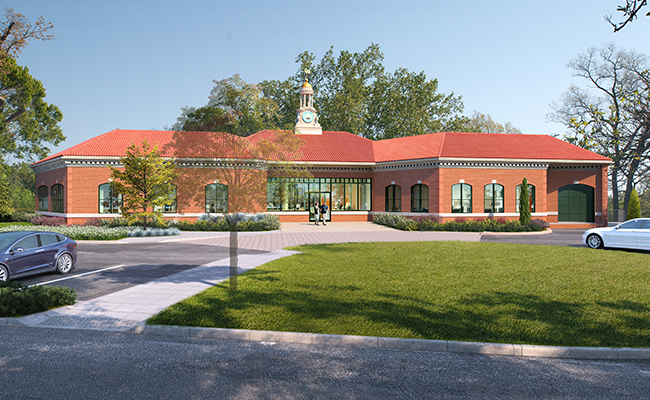 BIM Modeling and Coordination Services for a Pharmaceutical Project in Connecticut
Level of Development

LOD 300
Services

BIM Modeling, Clash Detection, Clash Coordination
Tools

Navisworks, Revit, and AutoCAD
About Project

This was a sustainable design and building project of 20,000 sq. ft. of Pharmaceutical building based out of Connecticut. The client requirements in this project were to produce a very well coordinated construction document sets and integrate data acquision system such as building management system (BMS) by taking advantage of technological trends of using BIM to facilitate the understanding of how BMS data can be analysed to inform design iterations. This project is a contemporary approach to a historic looking structure which is combined with the modern engineering to meet all current codes and to make a energy efficient building.
Project Brief

United-BIM Inc. was involved in this project from the start of the schematic design to construction documents phase for the BIM modeling and clash coordination of architectual, structural, and MEPFP systems of the building. As a BIM coordinator we were closely coordinating and communicating with the Russell and Dawson design and engineering team to produce a very well coordinated BIM model. The technology advances in BIM offers us an opportunity to integrate BMS data to BIM to facilitate real-time monitoring and automated control of building's mechanical and electrical equipment such as ventilation, physical access control, air-conditioning, heating, elevators, pumping stations, lighting, power systems, fire systems, and security systems etc.
Project skills & expertise
Our 900+ projects experience in BIM modeling and clash coordination led to successfully delivering the project. We have coordinated with different consultants involved for BMS to integrate BMS data into the BIM model. The unique design and octagon shape of the building was a learning experience for our BIM modelers. We were closely working with designs and engineering stakeholders which helps us to deliver the project on time.
Job well done by United-BIM, accuracy and details that we needed were delivered by them as per the projects' timeline.
Project Manager
Our BIM Modeling Services
Architectural BIM Services