BIM Modeling & Coordination Services for a Multi-Residential Renovation Project
Revit Modeling and interdisciplinary clash detection between all the architectural, structural, MEPF components and disciplines of a Multi-residential renovation project in Bloomfield, CT.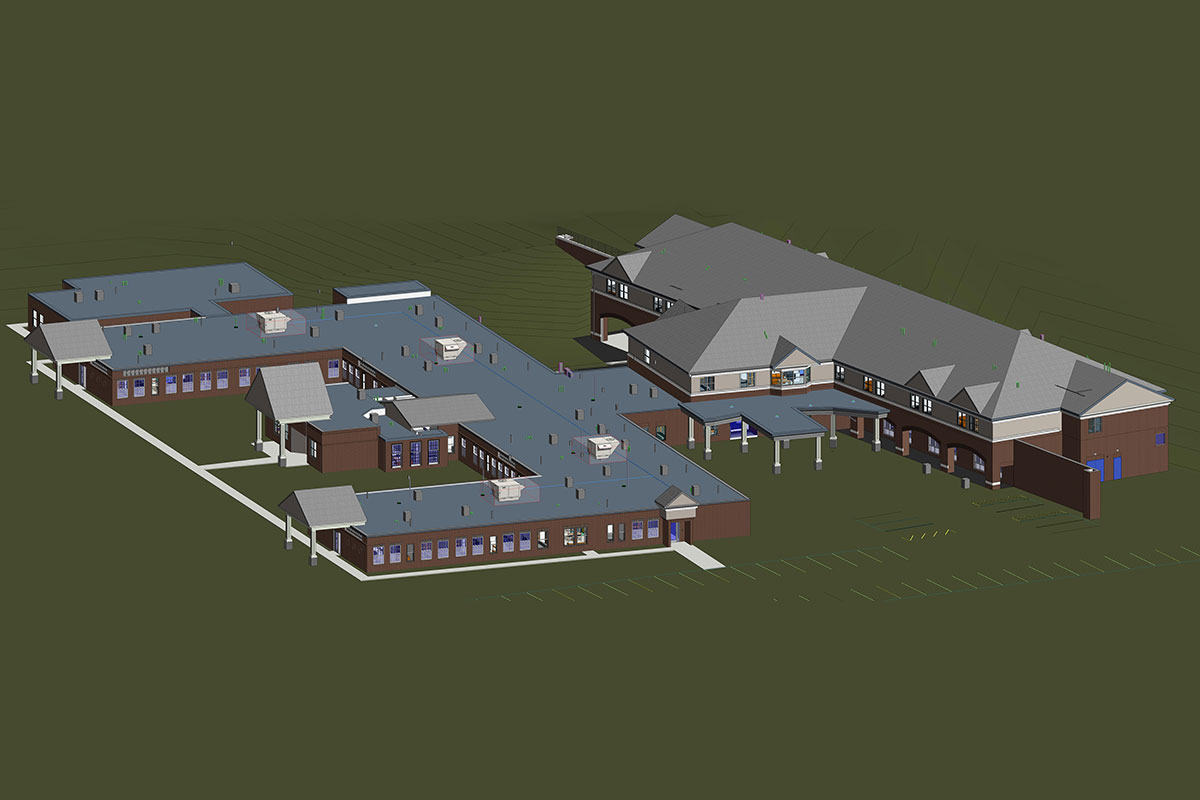 Our goal was to BIM modeling and coordination Services for multi-residential renovation facility
Client

An Integrated Architecture, Engineering and Construction Firm
Tools

Navisworks, Revit, and AutoCAD
About Project

This project is a renovation of nursing home into multi-residential 46 unit apartments with 74,447sqft area, located in Bloomfield, CT. The client's requirement was to produce a Revit model and run a clash coordination process for Architectural, Structural, MEP-FP disciplines and components. The project scope was to create a Revit object creation and modeling of kitchen, bathroom, bedroom, bedrooms with den for all the 46 units.
Project Brief

Our goal was to convert the renovated design of 46 unit multi-residential apartment into the 3D Revit Architectural objects and produce Architectural, Structural, MEP-FP BIM models with clash free construction documents set. We have participated as a project team member and collaborated with the design team from the schematic design to the final construction document stage for successful execution of the project.
Project skills & expertise
Our experience of Revit family creation and pdf to BIM conversion services led us to effective modeling and BIM object creation for all the architectural, structural, MEP-FP components and disciplines. Revit Modeling, clash coordination in Navisworks were simultaneous processes running together by our BIM team for better project execution and quick turnaround time.
United-BIM was exemplary in their coordination and communication throughout various phases of the project cycle from schematic design phase to the final construction document sets, resulting in a high-quality output with a swift turn-around time
Project Manager