Case Study- Architectural BIM, MEP BIM & 3DRendering Services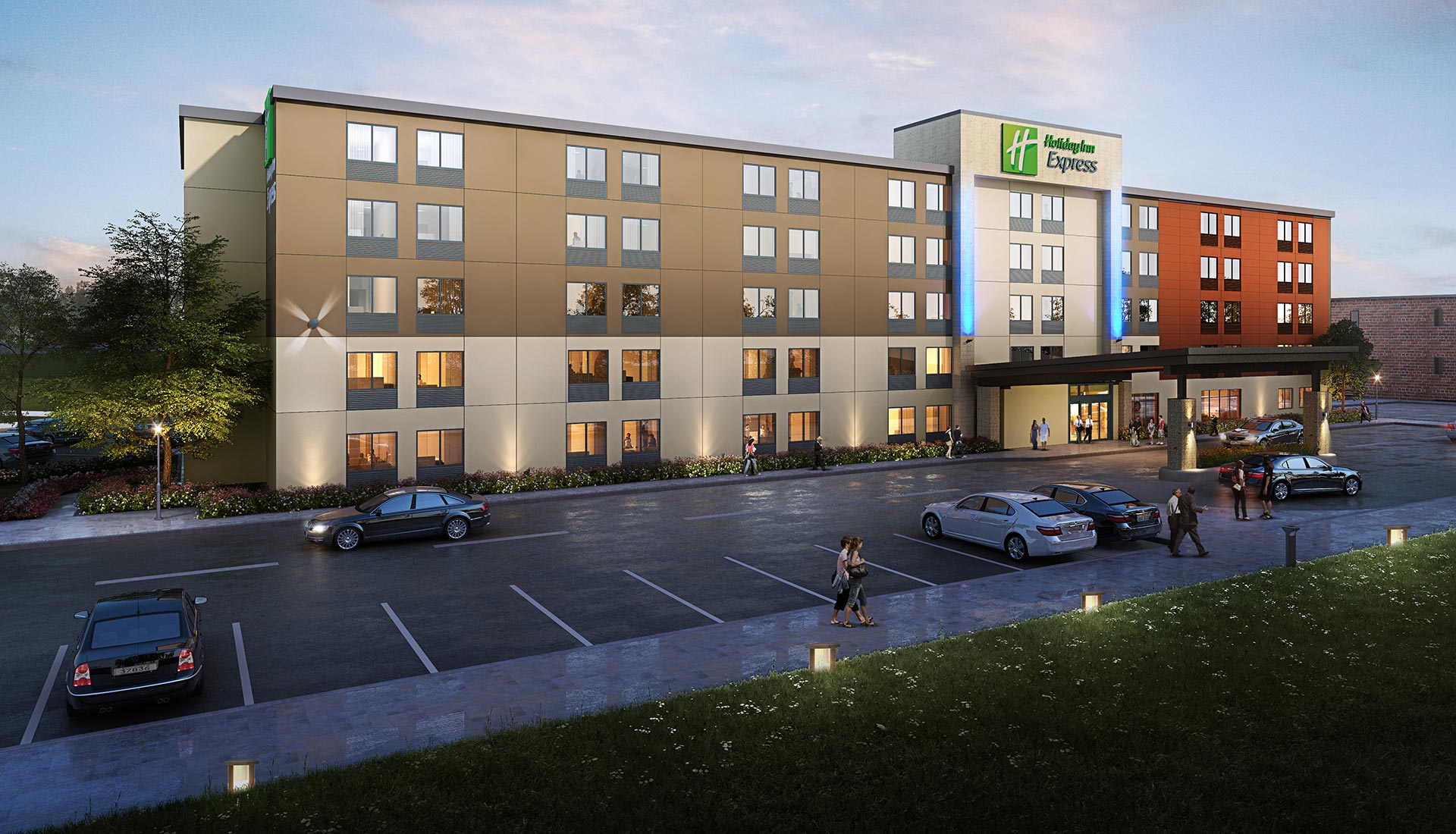 Remodeling and Re-branding of a 63,000 SQFT Hospitality Project
Architectural | MEP-FS | 3D Rendering
Services

BIM 3D Modeling | Architectural | MEP-FS | Exterior Rendering
Tools

REVIT, Navisworks, Bluebeam, 3D Studio Max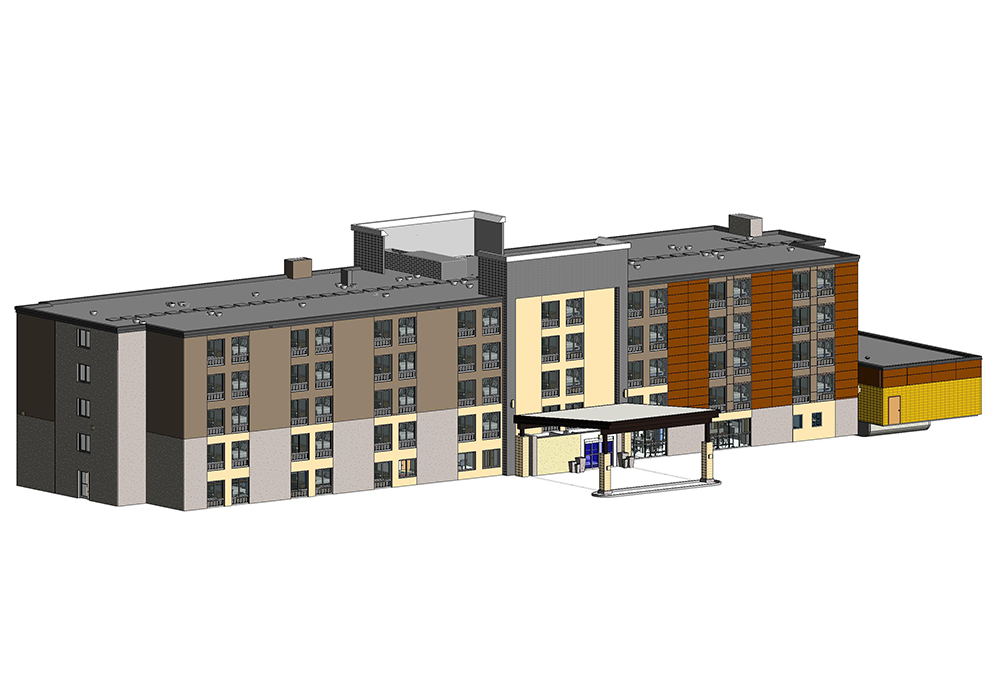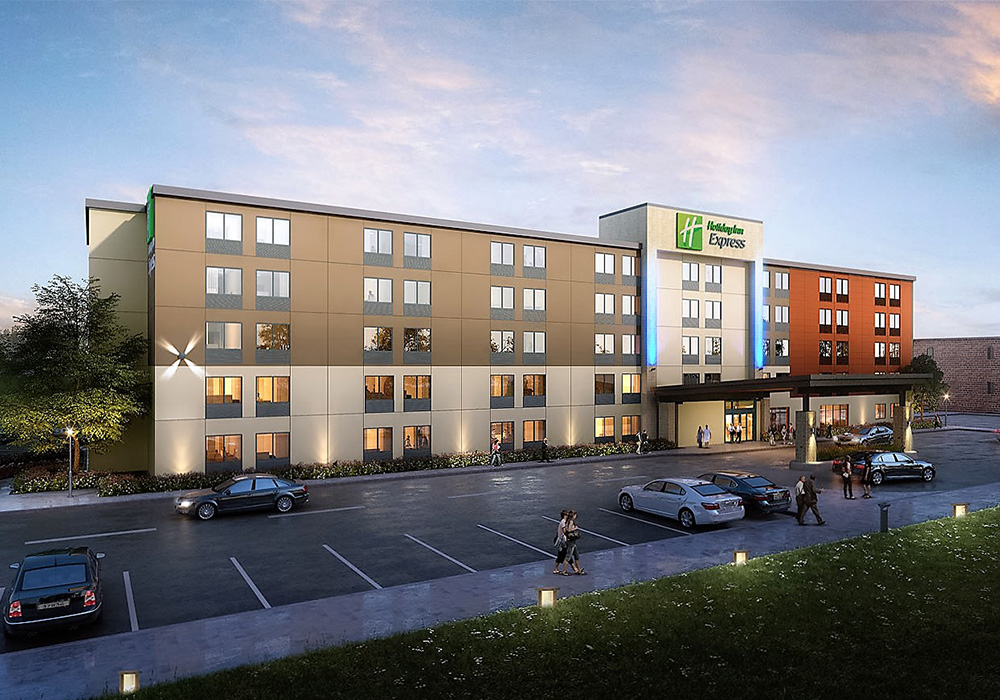 About Project

Holiday Inn Express, located in Chelmsford, MA is a project of remodeling and re-branding of a five story building that expands to 63,358 SQFT with 132 rooms. The hotel project was a unique transformation project of a Radisson Hotel into the Holiday Inn Express brand hotel. The project consisted of modifying the existing building as well as adding new designs like, new HVAC system, swimming pool, décor, porte cochere, and life safety upgrades. Re-branding through remodeling of an existing building proves to be a challenging project for Architects as well as modelers.
Project Brief

The challenge of this Re-branding hospitality project was that we needed to migrate the existing hotel brands to two different franchises. For such kind of Re-branding projects, migrating from one brand specification to another brand specifications and design guidelines is really crucial. The modeling team needs to have the exposure and experience of working with related hotel brands and their specifications. Having experience of multiple hospitality project, it was best suitable for our modeling skills and processes. We are proud to have provided the accurate modeling with un-matched speed.
Project skills & expertise
We used Autodesk's AEC collation suite to execute this project. We dedicated a team of BIM modelers from different disciplines (architectural, structural, MEP-FS) was assigned in the respective sections of the projects simultaneously.
According to the specific requirements, various technical tools were used throughout the project timeline. As per our standard quality assurance practices, we adopted 3-Level of quality checks throughout the project to assure the quality drawings and brand specifications.
Level of Development- 400
Codes, Compliance & Specifications
The project execution has been smooth with the help of the modeling team especially through their experience in brand specifications and hospitality industry guidelines, i.e. building codes and compliance.
Project Coordinator