The AEC industry is becoming increasingly dynamic and competitive with each passing day. With the introduction of new work models powered by technologies like BIM and constant evolution in regulatory guidelines, professionals need to stay updated with new terminologies and concepts.
In this blog, we'll shed some light on Industry Foundation Class, which generally refers to a data model in the AEC industry. Before going into the details, let's look at the history of IFC format and what all is included in the modern IFC model.
Brief History of IFC Format
Industry Foundation Classes have a long history spanning over more than two decades. The seeds for modern IFC were sown in the year 1996 when 11 industry professionals created 'International Alliance of Interoperability'. IAI transformed into buildingSMART International – a global industry body committed to enhancing the interoperability of models during the lifecycle.
The core aim of buildingSMART is to create open standards that promote collaboration and making a model open and neutral. BSI designed and developed several standards for data sharing and collaboration, the first of which is evolved into ISO Standard: ISO 16749-1:2018. This standard outlines data schema for collaboration and lays the foundations for data sharing using IFC in the construction and facility management industry.
IFC was first conceptualized for only standard buildings but continuous innovation and evolution have made it relevant for other structures like bridges, roads, tunnels, etc., too.
Decrypting IFC: What are Industry Foundation Classes (IFC)?
Fundamentally, IFC is an exchange file format structure as well as a conceptual data schema for AEC projects. Concerning the BIM ecosystem, the IFC standard defines data, process, and terms of a model.
When thinking of IFC as a conceptual data schema, IFC is extracted from ISO 10303 that defines the Standard for Exchange of Product Data Model. Moreover, it is represented using the EXPRESS data specification language in the form of an XML schema.
An object model in IFC consists of objects in the form of entities like construction and container elements. Along with the objects, the model also consists of relationships and interactions between various objects. In total, the existing IFC version (v 4.2) consists of a total of 816 independent entities.
But IFC is not only about defining the geometry and relationship between the object. In a BIM workflow, only geometry is not exchanged but data gets exchanged, too. IFC associates the information related to an object in a property set. A property set in turn outlines the defined properties that can be associated with an entity in an IFC model. There are 415 different Property Sets in the current version of IFC.
Subscribe to Our Newsletter
* We don't share your personal info with anyone. Check out our Privacy Policy for more information.
Constituents of an IFC File
An IFC model file consists of important information about the project geometry along with other required details. One can easily check what's included in the Building Information Model vis-à-vis IFC using an IFC viewer. You will be able to get access to the following information in an IFC file:
Geometry, shapes, and connections between various objects
Thermal calculation property values
Structural calculation property values
Quantities required for cost estimation
Environmental impact properties
Advantages of Using IFC in a project
IFC is a dynamic data schema that structures model data and promotes collaboration between all the stakeholders in a project.
For the successful completion of a project, different stakeholders work simultaneously on the same model using their tools and software. Without a standard information-sharing mechanism, sometimes stakeholders have to enter data in the software, manually or stop collaborating altogether.
In the current era, Common Data Environment (CDE) compliant with IFC makes it easy for all the stakeholders to share information, transparently. No matter what software a stakeholder uses, if its IFC compliant, then information-sharing and collaboration are simplified.
So, the primary benefit is associated with seamless information sharing. Also, IFC ensures that versioning information doesn't impact information sharing during the entire lifecycle of a project. For example, the facility managers don't have to worry about the file version while using new software if the software is compliant with IFC standards. All the software that comply with IFC guidelines will be able to comprehend the information in the model.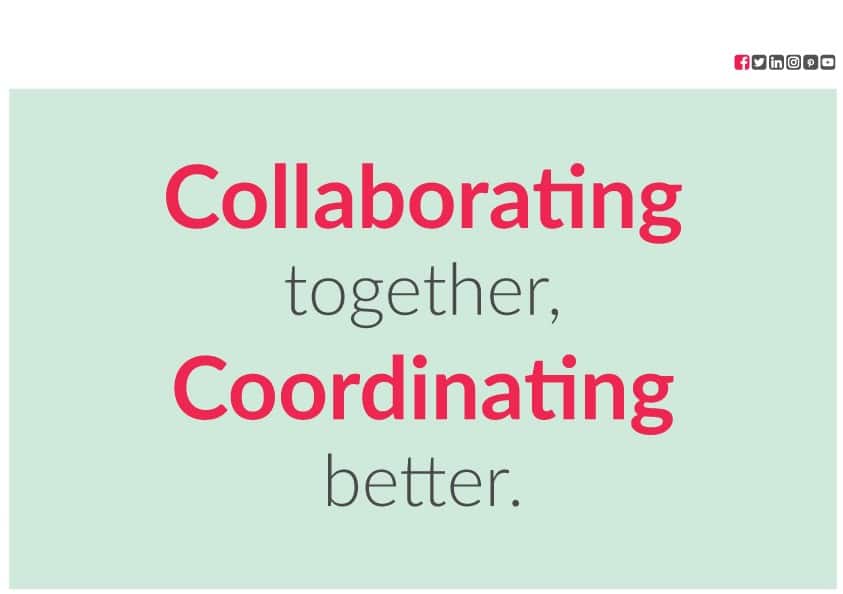 Wrapping Up
IFC is the need of the hour in the modern context where collaboration is the key to the success of a project. At United BIM, we take pride in using IFC-compliant software while working on a project. If you are interested in exploring the implications of IFC and how it can enhance the BIM process, get in touch with our experts, today.