Scan to BIM Execution Plan & Checklist
This checklist can be used for your Renovation/Refurbishment, Retrofit, or Reconstruction projects. We have included our experience and expertise while creating this handy checklist to assure accurate conversion of Point Cloud Scan into a BIM Model.
Download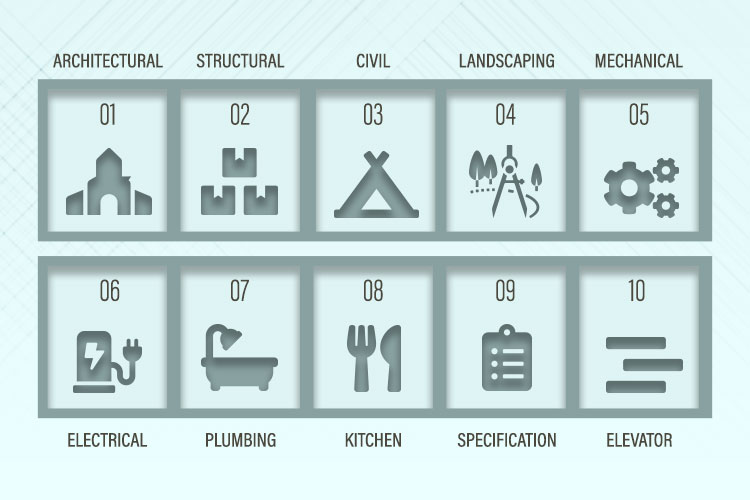 Complete Set of Coordination Checklists
During the design coordination process, it becomes essential for each building system designers to coordinate their designs with other disciplines. Here are the individual coordination checklists for 10 design discipline for clash-free coordination.
Download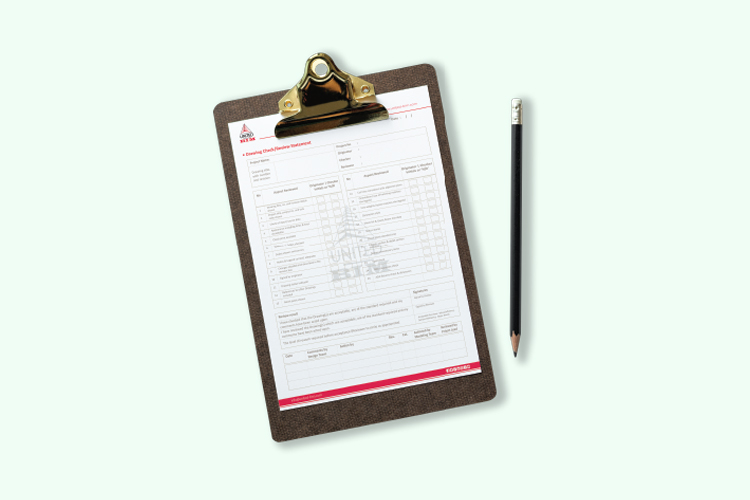 Checklist for Perfect Design Drawings
During the early design phase, it is important to make sure the drawing made is perfect and up to the expectations. Here is a checklist to review your design drawings to perfection with this easy-to-use, made for BIM teams.
Download
Individual Coordination Checklists for Every Design Discipline for Clash-Free Coordination
Complete Set of Design Coordination Checklist
Architectural
Coordination Checklist
Coordination checklist containing 90 plausible aspects that need to be checked for ideal coordination.
Structural
Coordination Checklist
60 checkpoints for accurate structural drawings with no clashes with other design components.
Civil
Coordination Checklist
29 checkpoints for a list of design elements that are coordinated with Civil design for accurate construction drawings.
Landscaping
Coordination Checklist
Design coordination checklist containing 16 checkpoints plausible review component for Landscape and related drawings.
Mechanical
Coordination Checklist
47 checkpoints for Mechanical- HVAC elements with associated design elements for clash-free designs.
Electrical
Coordination Checklist
60 checkpoints for the quality aspects of consideration for the Electrical coordination checklist.
Plumbing
Coordination Checklist
32 checkpoints for Plumbing centric coordination with relevant design discipline coordination.
Kitchen
Coordination Checklist
10 checkpoints for Kitchen equipment and elements review with relative design component for clash-free coordination.
Specification
Coordination Checklist
10 checkpoints for specifications to be checked and reviewed for accurate coordination of design drawings.
Elevator
Coordination Checklist
21 checkpoints for elevator coordination with related discipline for design coordination.
Download Complete Set
Continuous process improvement for progressive quality standards
Quality is at the core of our service
Quality of work is one of the most critical factors when we chose to get external help from experts. Every organization tries to follow a certain benchmark of quality. When you outsource to an external entity, it is of utmost importance that the quality expectations are in synchronization. When outsourcing drafting work, companies can have concerns regarding reliability and quality assurance.
Reliability of BIM partner
Quality of delivered work
We aim to improve our operational efficiency with process enhancement and aim for client delight. Throughout the years we have developed standard practices and processes which assure a quality output with quick turnaround time with minimal errors.
To provide the best quality output, we have designed "3-levels of quality checks (QC) process". It ensures at every stage of value engineering, we maintain a certain standard that successively accumulates to an optimum quality standard. After successfully passing each level of QC, the completed work is being transferred to the client and, if any feedback, is being incorporated.
Our Portfolio
3-Level of Quality Checks (QC) in BIM
QC-1
At Level-1, re-check all line work, dimensions, layering, text, spelling, title blocks, xrefs, etc to ensure that the CAD file is as per the original drawing. We ensure that every micro detail of input is aligned with pre-defined standards.
QC-2
Buddy review – Team lead re-verifies the CAD file for accuracy by comparing it to the original document. The team lead will carefully note any errors or omissions. If any disconnects are found, the engineer will rework on it to correct the problems.
QC-3
Level-3 quality control is a thorough final review of the corrected CAD file to ensure all mistakes have been resolved. If no errors are found then AutoCAD (dwg) or Revit (rvt) file is exported to PDF format and ready for transfer to the client.
The checklists provided here are offered strictly as a tool for personal use. It is in no way meant to be construed as an all-encompassing checklist nor as a replacement for other checklists that are required by any government bodies.