Building Information Modeling, BIM Modeling is already a big thing in the AEC industry with its unparalleled integration capabilities and productivity increase. With significant time and cost optimization scope of BIM Modeling is exponentially expanding its reach worldwide. Now that we have established its importance let's know more about BIM.
What is BIM and How does BIM Work?
BIM is not a software, BIM is not a trick. BIM is a scientific-analytical process which delivers Information through 3D models. BIM Modeling provides architecture, engineering and construction (AEC) professionals critical information and tool to conceptualize, design, construct and manage infrastructures or products.
The crux of the BIM process is the development of a digital-virtual 3D models that can serve as an informational and analytical tool that provides exposure of collaboration between places, material and systems. Information based database generates a virtual image and building plans. With this process, BIM modeling can create, view and analyze a structure in 3D. The virtual model enables professionals to evaluate and correct various data inputs for accurate and optimum details. This detailed data helps in planning, scheduling, procurement, clash detection, and budgeting of a project.
Tools used for BIM Modeling:
BIM modeling process empowers a professional with valuable Information to take an informed decision about the project.
Building INFORMATION Modeling:
There is no argument on the importance of information in any rational-analytical decision-making process. BIM Modeling gives you every data point required to make any big decision of a project from concept to construction.
Multi-Disciplinary Collaboration:
3D models with physical & functional characteristics and relationship – making multi-disciplinary collaboration much easier and speedier. It spreads clear communication throughout the structure and delegates specific roles and responsibilities to avoid any possible miscommunication.
Visualization:
With BIM Modeling, you have the tool to take your imagination to reality in the digital spectrum. It empowers you to actually see the visual scope of your project and gives you a chance to better or change your vision for the optimum results.
Clash-Detection:
Thousands of dollars can be saved if any critical clash is detected before the start of an actual construction process. BIM models give you the platform to test and make your project construction ready.
Planning-Scheduling:
BIM modeling of any project gives you the critical exposure of project time-line delivering schedule and costing of any procurement. An accurate BIM model can predict the exact Time (4D), quantity and Cost(5D) involved in a project.
At United-BIM, we offer BIM Modeling services using Autodesk's Revit BIM platform to support BIM workflow to enable design modeling from pre-construction concept stages through to detailed construction stages. We create professional 3D BIM models to enable effective pre-construction planning and to provide a collaboration platform for all project stakeholders.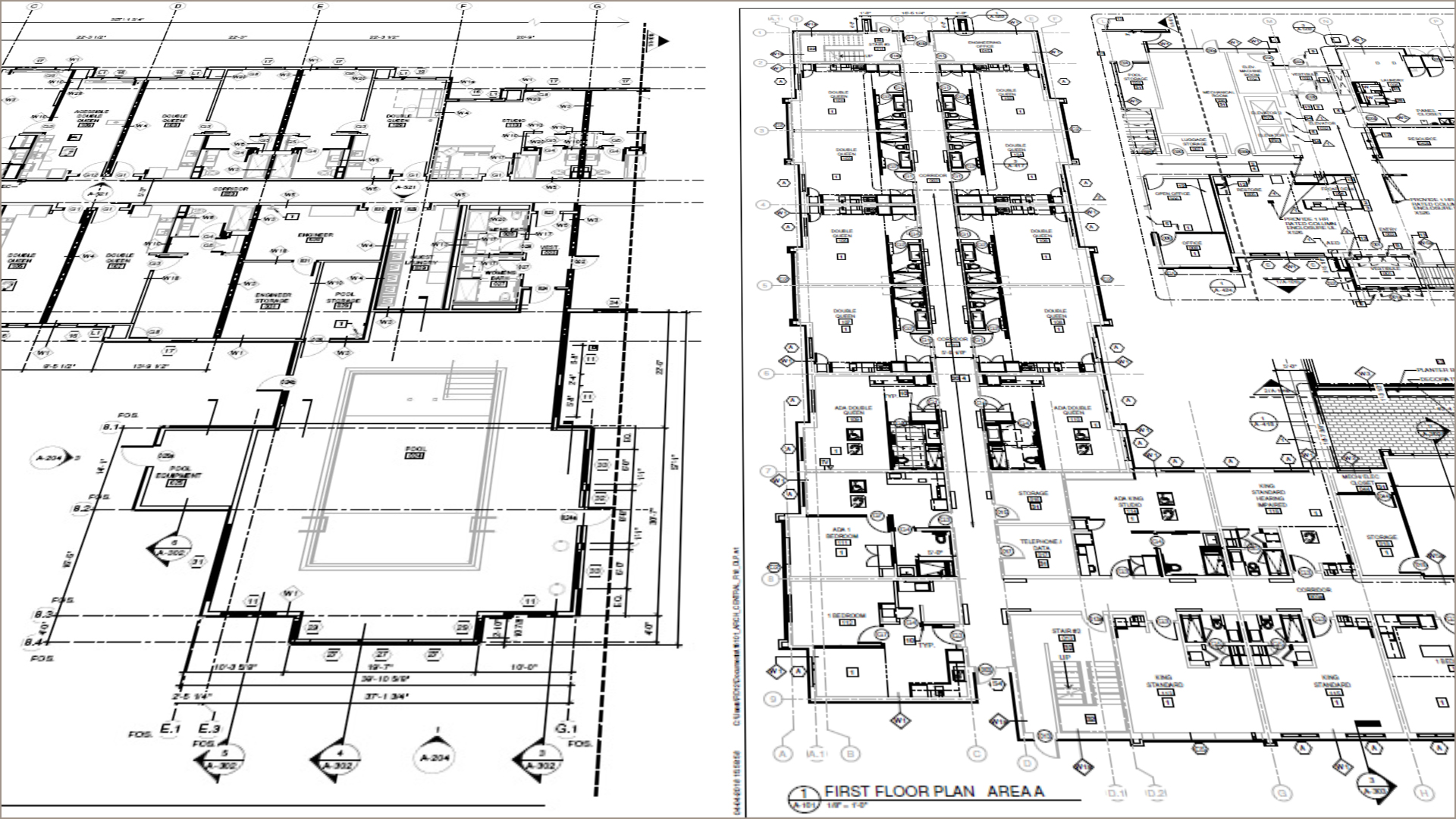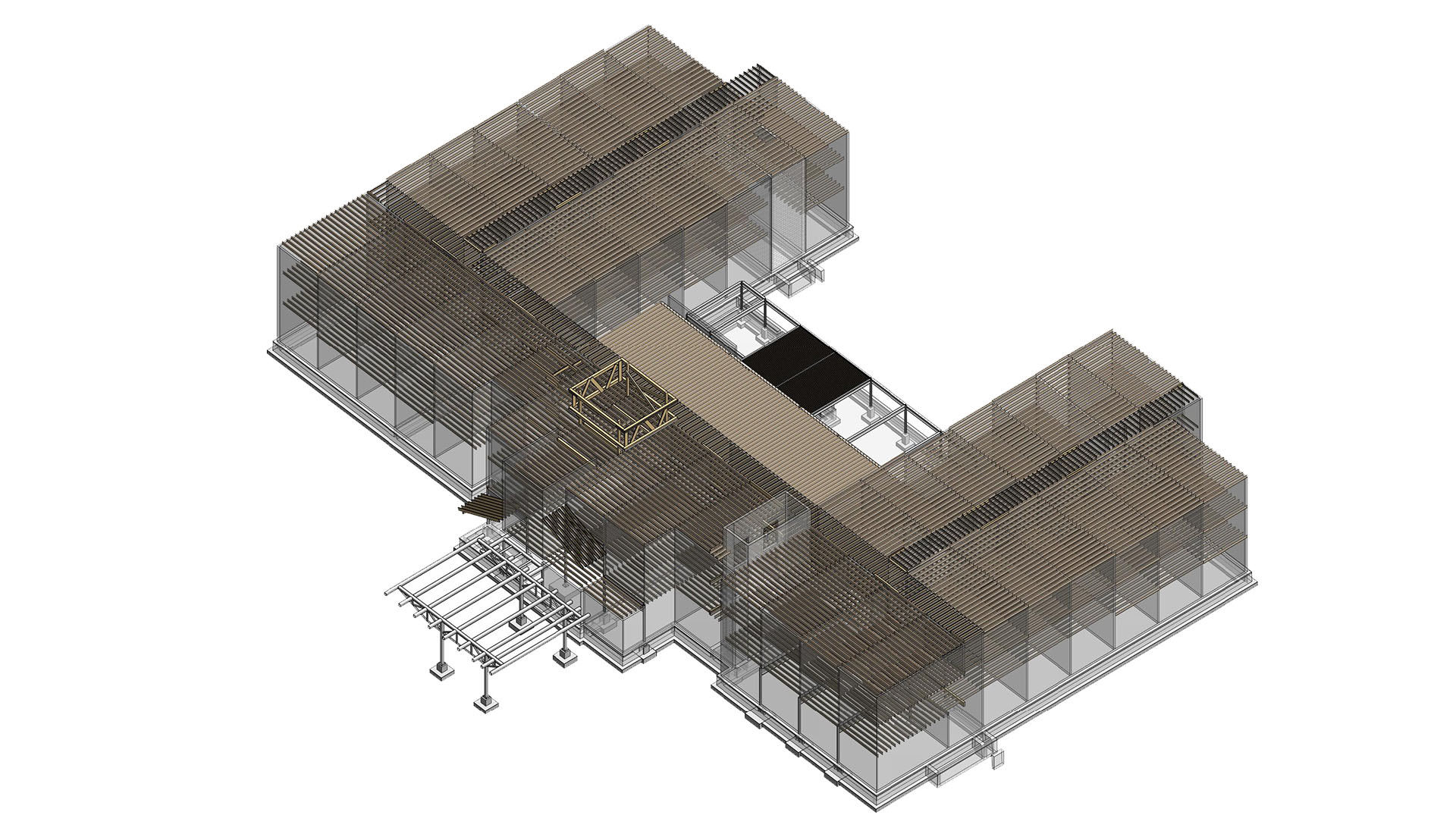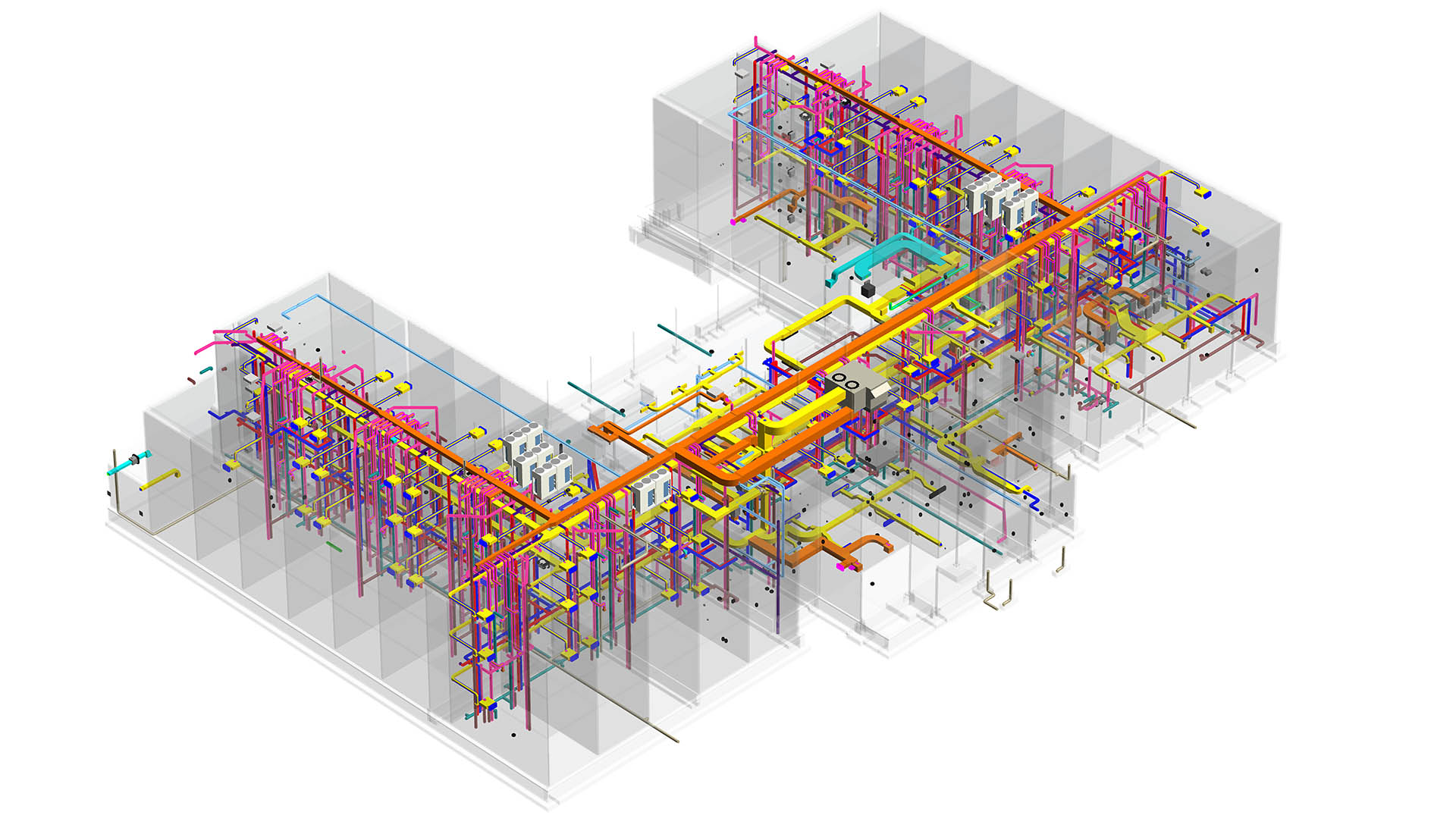 ARCHITECTURAL
BIM Architectural
Create 3D models from 2D CAD/PDF drawings so 3D visualization, walk-through, shop drawings, quantity take-off etc. get reviewed and ratified upfront which leads to improved trade/discipline coordination & communication and minimal errors and wastage.
STRUCTURAL
BIM Structural
Develop 3D models with complete structure (steel/wood/concrete) details from architectural & structural drawings and shop drawings of beams, columns, joists, stairs, lintels, roof frames, shelf angles, bearing plates, frames etc.
CONSULTING
BIM Consulting
Help clients to fully realize the benefits of BIM through our a-la-carte services such as BIM implementation, Audit, Automation & Revit family library creation which can be further customized based on the client needs.
RENDERING
Architectural Visualization & 3D Rendering
Visualize exterior and/or interior concepts under different light conditions or a walk-through, helping key decision makers understand and view the proposed project in photorealistic detail, also leverage for promotion.
SCAN TO BIM
Scan to BIM
Create highly detailed and accurate 3D model for retrofit and conversion projects using our Scan to BIM services.  We can create an accurate 3D BIM models through point cloud & laser survey data.
3D - BIM Modeling
Accurate modeling matching design documents leading to a high level of visualization in 3D and ability to update these views along the project life cycle, from conception to construction.
4D - Planning & Scheduling
Link 3D digital model with time or schedule and get precise and useful construction project information –  milestones, activities, and deliverables, and intended start and finish dates.
5D - Quantity Take-offs & Cost Estimation
Estimate quantity take-offs and cost for the ongoing projects or bids, highlight differences in BOQ of tender vs. final construction, extract BOMs, RFIs and construction documentation.
6D - Sustainability & Energy Analysis
Create an effective energy and environmental performance inside the building through an Energy Analysis Model (EAM) showing all of the key paths and processes of heat transfer throughout the building.
7D - FM & Maintenance
Improve building performance, reduce repairs and maintenance costs through spatial programming, record modeling, preventive maintenance scheduling, asset management and space management & tracking
Scan to BIM
Execute retrofit, refurbishment and renovation projects with As-Built Information Model depicting the pipes, walls, slabs, roof planes, facade and landscapes in and around the building.
Buckland Commons- Structural Modeling

May 25, 2018

Commercial Bank- 3D Rendering

May 16, 2018

Boston Hotel- MEP Modeling

May 22, 2018

Holiday Inn Express- Architectural Modeling

August 7, 2018

Gardner's way- 3D Rendering

May 28, 2018

Hampton Inn & Suites- MEP Modeling

May 21, 2018

Gardner's way- Architectural Modeling

May 22, 2018

Boston Hotel- 3D Rendering

May 16, 2018

Residence Inn- MEP Modeling

June 1, 2018